Recent Equitable Growth-funded research sheds light on the links between paid family and medical leave research and U.S. economic growth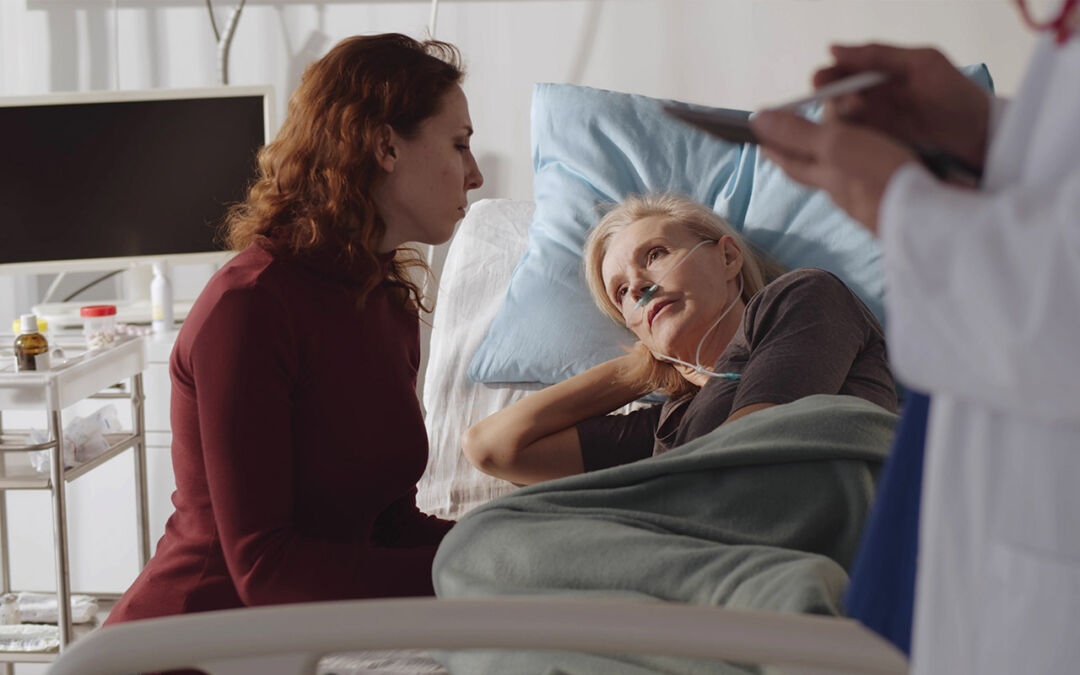 The Washington Center for Equitable Growth has long prioritized the generation of new research on the economic effects of paid family and medical leave in the United States. This line of research shapes our understanding of how family economic security is critical to fostering both short- and long-term economic growth.
As such, Equitable Growth seeks to translate and connect this academic evidence directly with the policymakers and stakeholders contemplating a national paid family and medical leave system. Over the years, through a series of blog posts, research reports, and factsheets, as well as expert convenings, we have been a bridge between the academic and policymaking communities looking to bolster U.S. family economic security.
This commitment culminated in 2020 and 2021 when Equitable Growth awarded more than $380,000 in funding to scholars seeking to fill in existing paid leave research gaps and answer emerging questions prompted by the coronavirus pandemic—including a new report on private-option paid leave plans, published by researchers at Boston College Center for Retirement Research today.
Equitable Growth is proud of the long history of research contributions our network of grantees and scholars have made to the area of paid family and medical leave policy. Some highlights from recent years include funding research that fills gaps on caregiving and medical leave and the response of employers, examines the role paid leave as a public health and economic support during the coronavirus pandemic, and details policy design options and a blueprint for future research on paid leave. Let's look at each area in turn.
Filling research gaps on caregiving and medical leave and employer responses
In 2019, Equitable Growth released its first ever Request for Proposals on a specific issue area, seeking research on medical leave, caregiving leave, and employer responses to paid leave programs. This RFP resulted in approximately $250,000 in grant funding awarded to four research teams, including:
In a paper titled, "The Role of Paid Family Leave in Labor Supply Responses to a Spouse's Disability or Health Shock," George Mason University's Priyanka Anand, Texas A&M University's Laura Dague, and Marquette University's Kathryn Wagner explore how access to caregiving leave can impact an individual's labor supply decisions in the aftermath of a spouse's disability or health shock. They find that spouses of people with serious health conditions living in states with paid caregiving leave programs reduce their work hours less than similar spouses in states without these programs, suggesting that paid leave can mediate the long-term labor effects of negative health shocks among family members.
All the recipients of these paid leave research grants, including those teams still finalizing their results, are filling in critical research gaps in the literature around medical and caregiving leave—two highly used but understudied benefits—as well as employer responses to such programs.
Examining paid leave as a public health and economic support during the COVID-19 pandemic
The rapid spread of the novel coronavirus and COVID-19, the disease caused by the virus, as well as the resulting school and child care closures, employment furloughs, and caregiving disruptions, placed renewed emphasis on paid family and medical leave as a tool for preserving families' economic stability and managing unexpecting caregiving and health crises.
Motivated by the early spikes in state paid leave applications at the start of the pandemic, along with the first-ever federal emergency paid leave program, enacted through the Families First Coronavirus Response Act, Equitable Growth awarded $100,000 in research grants to study how these programs addressed the needs of workers and affected the U.S. economy during this public health crisis.
Equitable Growth looks forward to disseminating these results to policymakers and stakeholders seeking to learn from the nation's first emergency paid leave program and the experience of state programs in this unique public health and economic crisis.
Exploring policy design options and providing a blueprint for future paid leave research
Equitable Growth supported the Boston College Center for Retirement Research and authors Laura Quinby and Robert Siciliano on the release of a new report, "Implications of allowing U.S. employers to opt out of a payroll-tax-financed paid leave program." This paper sets the stage for empirical research on a more specific, but no less important, paid leave policy design question: Should employers be allowed to opt out of a national paid leave system (and related payroll tax) if they provide workers with private benefits at least as generous as the national program?
This report prepares for future research on a payroll-tax-funded program, as opposed to one funded by general revenue. Indeed, the authors consider the questions posed in the report as largely moot under a general revenue model, as employers will have little incentive to opt-out without the tax. The report does not offer predictions about policy proposals that are currently under consideration, but it is an important resource for researchers interested in understanding the economic forces that, theory predicts, can affect employers' decisions around opting out of payroll-tax-financed programs, including paid leave.
Using insights from economic theory, the report proposes a conceptual framework for predicting which employers would tend to opt out of a national payroll-tax-financed program. The authors then apply the framework to the heuristic example of temporary disability insurance for unanticipated medical conditions to illustrate the circumstances under which employers may choose to opt out of a public paid leave program.
The report's authors present several factors that complicate the application of this framework to real-world comprehensive paid family and medical leave programs, presenting a series of puzzles for researchers that are as interesting as they are complex. First, why have existing state paid leave systems not experienced the level of opt-out that the framework might predict? Second, what are the basic economic forces driving low employer provision of paid family and medical leave—particularly parental leave—absent a government policy?
The paper closes with a roadmap for future researchers interested in studying these questions and more. The authors lay out promising data sources and methods that could help unravel some of the questions posed in the report. Altogether, the report is poised to generate conversation among economists and social scientists curious about public-private interactions in a federal paid leave system.
Supporting new research in 2022 and beyond
Equitable Growth is proud to support these researchers and others in generating much-needed evidence for the policymakers considering these issues. To review paid leave research we have supported and browse additional resources on this topic, please see the Paid Leave page on our website. The Washington Center for Equitable Growth is always eager to support high-quality and novel research on paid family and medical leave, but in 2022 we are turning our focus to some new research priorities, including child care and early education, income supports, and the economic consequences of climate change and racial and gender discrimination. Researchers interested in learning more about these and other funding priorities are encouraged to review Equitable Growth's 2022 Request for Proposals or contact grants@equitablegrowth.org for more information.