Equitable Growth invests more than $250,000 to advance research on paid family and medical leave in the United States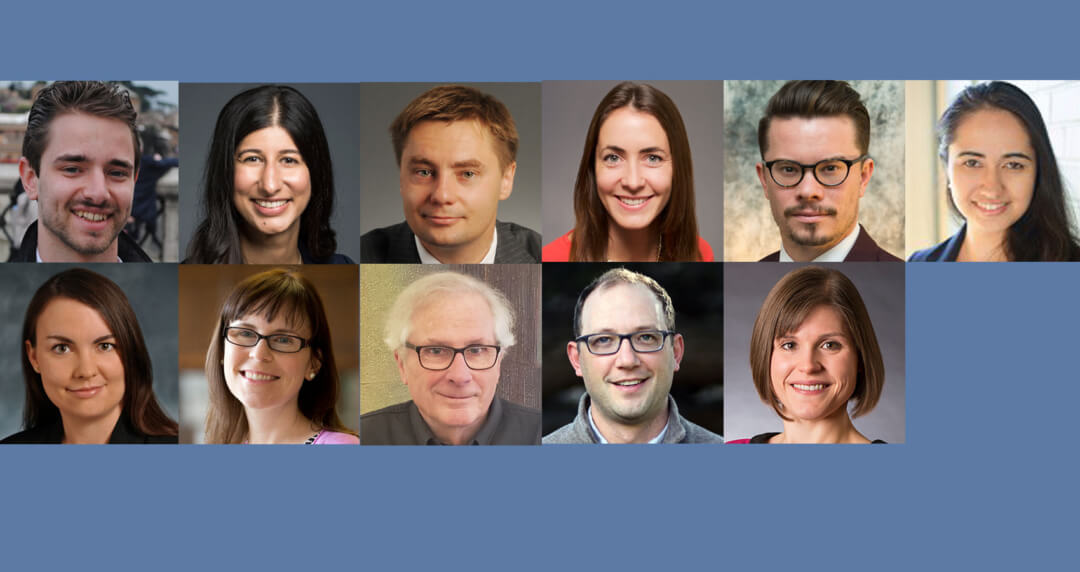 The Washington Center for Equitable Growth today announced four research grants to scholars who are pushing the frontier of knowledge on paid family and medical leave in the United States. Their research, chosen in a competitive process with vetting by outside academics and approved by our Steering Committee, will be conducted by faculty members at leading U.S. colleges and universities.
Equitable Growth supports research to better understand the channels through which inequality affects growth and to provide evidence for policies that can address inequality and ensure strong, stable, and broad-based economic growth. We're dedicated to bridging the gap between academia and policy by making sure research is relevant to today's policy debates and by informing policymakers of cutting-edge research.
Equitable Growth is committed to advancing academic knowledge on paid family and medical leave. Connecting this new knowledge to policymakers, employers, media, and the public is increasingly important amid the ongoing public health crisis and recession caused by the coronavirus pandemic. In our first Request for Proposals specific to a subject area, Equitable Growth sought to stimulate research in three major areas:
Medical leave. Personal medical leave is the type of leave that is most frequently accessed, yet it also is the type of leave about which the least is known.
Caregiving leave. Caregiving leave impacts the lives of both caregivers and recipients, but outcomes are understudied for both groups.
Employers and paid leave. Even when paid leave is available from the state, employers affect their employees' interactions with the paid leave system. The responses of firms to the availability of paid leave is a key channel through which paid leave affects the broader economy.
We are pleased to announce investments in research in all three areas.
In their project "Employers and paid leave: Assessing the interdependencies between state-level mandates, medical leave, and voluntary provisions of paid leave" Nicolas Ziebarth of Cornell University, Catherine Maclean of Temple University, and Stefan Pichler of ETH Zürich will examine the effect of both state-provided paid medical leave and city- and state-level sick pay mandates on the provision of paid leave. The proposed project will use restricted-use National Compensation Survey data with geographic identifiers and a difference-in-differences approach to determine whether employers react to the mandated provision of sick leave and state paid leave social insurance programs by reducing their voluntary provision of medical leave, private group disability insurance, and other forms of paid leave such as family leave. No other study has examined comprehensively the interactions and interdependencies of state-level sick pay mandates, employer provisions of paid leave, and state-run medical leave systems.
Two projects will examine caregiving leave. Priyanka Anand and Janusz Wojtusiak of George Mason University, Laura Dauge of Texas A&M University, and Kathryn Wagner of Marquette University will identify the characteristics of individuals who lack caregiving leave but have a family member who experiences the onset of disability or health shock. The investigators also will estimate the impact of access to paid caregiving leave on the financial security and employment for this group of individuals. The research team will use data from the National Compensation Survey to develop a machine-learning classification model to determine the likelihood that individuals observed in the Survey of Income and Program Participation have access to paid leave. This novel technique overcomes limitations in existing data sources that have hamstrung previous research efforts and is poised to make a significant contribution to the small but growing body of research on caregiving leave. This team's project is titled "Access to paid caregiving and the impact on financial security, employment, and public program use of non-elderly adults in the United States."
Kanika Arora of the University of Iowa and Doug Wolf of Syracuse University will look at another subset of people who may have caretakers in need of paid leave: older adults. Their project seeks to understand how access to paid family leave influences the provision of eldercare and labor market outcomes among individuals in midlife and whether the effects vary by the characteristics of care providers or recipient. To examine these issues, the research team will pool data from 11 waves of the Health and Retirement Survey to examine the experiences of respondents ages 51 to 65 with at least one living parent. They will survey responses to determine the intensity of caregiving provided, as well as the intensity of labor force participation, and use a difference-in-differences approach to compare the experiences of individuals residing in states with operational paid leave social insurance programs (California, New Jersey, and Rhode Island) to those who reside elsewhere. This team's project is titled "Paid family leave and work eldercare tradeoffs."
In their project "Employer employee discordance in awareness and perceived accessibility of paid family and medical leave" Julia Goodman of Oregon Health & Science University and Portland State University School of Public Health and Danny Schneider of Harvard Kennedy School will examine whether and how employers and employees are aligned in understanding about the accessibility of paid leave. Their research takes advantage of a unique data source, The Shift Project at the Malcolm Wiener Center for Social Policy at Harvard Kennedy School. The project samples low-wage service-sector workers from within a set of large retail and food service employers across the United States and allows the team to match employee responses with individual employers. The research will pair quantitative analyses of Shift Project data and in-depth interviews with twenty human resources staff members at firms in the sample. This mixed-methods approach will provide important information about how employer practices may mediate awareness and take-up of paid leave benefits.
Equitable Growth's process does not end with grantmaking. We look forward to engaging with this impressive slate of grantees through publication of their findings in our working paper series, dissemination of their findings, and continuing to build a bridge between those who make paid leave policy and those who can provide the evidence needed to do so in a way that supports an economy that works for all.
Thank you to our paid leave advisory committee, whose expertise made this round of grantmaking possible:
Chantel Boyens, Principal Policy Associate, The Urban Institute
Tanya Byker, Assistant Professor of Economics, Middlebury College
Christopher Ruhm, Professor of Public Policy and Economics, University of Virginia
Jack Smalligan, Senior Policy Fellow, The Urban Institute
Kristin Smith, Visiting Associate Professor of Sociology, Dartmouth College
Alexandra Stancyzk, Researcher, Mathematica Policy Research
Jane Waldfogel, Compton Foundation Centennial Professor of Social Work for the Prevention of Children's and Youth Problems, Columbia University