Books
After Piketty
Edited by Heather Boushey, J. Bradford DeLong, and Marshall Steinbaum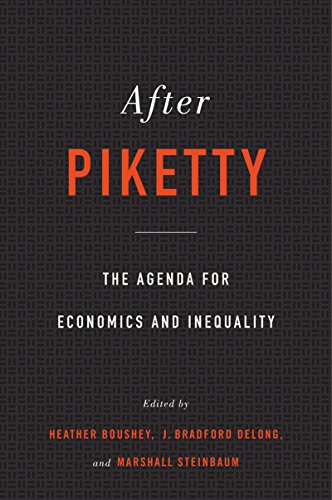 Thomas Piketty's Capital in the Twenty-First Century is the most widely discussed work of economics in recent history, selling millions of copies in dozens of languages. But are its analyses of inequality and economic growth on target? Where should researchers go from here in exploring the ideas Piketty pushed to the forefront of global conversation? A cast of economists and other social scientists tackle these questions in dialogue with Piketty, in what is sure to be a much-debated book in its own right.
After Piketty opens with a discussion by Arthur Goldhammer, the book's translator, of the reasons for Capital's phenomenal success, followed by the published reviews of Nobel laureates Paul Krugman and Robert Solow. The rest of the book is devoted to newly commissioned essays that interrogate Piketty's arguments. Suresh Naidu and other contributors ask whether Piketty said enough about power, slavery, and the complex nature of capital. Laura Tyson and Michael Spence consider the impact of technology on inequality. Heather Boushey, Branko Milanovic, and others consider topics ranging from gender to trends in the global South. Emmanuel Saez lays out an agenda for future research on inequality, while a variety of essayists examine the book's implications for the social sciences more broadly. Piketty replies to these questions in a substantial concluding chapter.
---
Finding Time
By Heather Boushey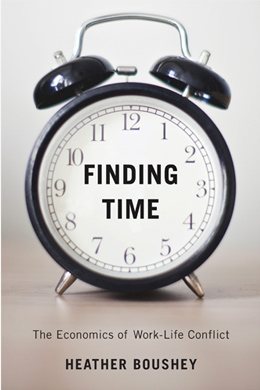 In "Finding Time: The Economics of Work-Life Conflict," author Heather Boushey argues that resolving work-life conflicts is as vital for individuals and families as it is essential for realizing the United States' productive potential. The federal government, however, largely ignores the connection between individual work-life conflicts and more sustainable economic growth. The consequence: business and government treat the most important things in life—health, children, elders—as matters for workers to care about entirely on their own time and dime. That might have worked in the past, but only thanks to a hidden subsidy: the American Wife, a behind-the-scenes, stay-at-home fixer of what economists call market failures. When women left the home—out of desire and necessity—the old system fell apart. Families and the larger economy have yet to recover.