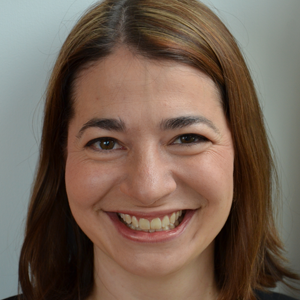 Shayna Strom
President and CEO
Washington Center for Equitable Growth
Shayna Strom is the president and CEO of the Washington Center for Equitable Growth. She has decades of experience bridging nonprofits, government, philanthropy, and academia, and a deep commitment to fostering economic growth by addressing inequality.
Previously, Strom served as the chief deputy national political director at the American Civil Liberties Union, where she helped launch a 75-person department focused on policy, issue campaigns, and grassroots organizing. Strom also has had a significant government career, including serving on the Biden-Harris transition team. During the Obama administration, she spent 4 years in the White House, working as an adviser to the head of the Office of Management and Budget and as the chief of staff and senior counselor at the Office of Information and Regulatory Affairs, or OIRA, where she negotiated the policy and politics of many of President Barack Obama's high-profile regulations. She also previously served as counsel on the Senate Judiciary Committee for Sen. Al Franken (D-MN), where she worked on antitrust issues, among other topics.
Additionally, Strom has taught at Johns Hopkins University, Sarah Lawrence College, and the Biden Institute at the University of Delaware. She was a 2021–2022 SNF Agora visiting fellow at Johns Hopkins University and a fellow at the Labor and Worklife Program at Harvard Law School. She has written and testified about labor policy and the changing workplace economy.
Strom has worked with several prominent foundations and directed the early U.S. policy work at the Open Philanthropy Project. She also served on the initial leadership team setting up Indivisible as a national nonprofit.
Strom graduated summa cum laude from Yale College, and received a law degree from Yale Law School and an M.Sc. from Oxford University, where she was a Rhodes Scholar.