Equitable Growth's Vision 2020 book of essays on economic inequality and growth will inform 2020 policy debate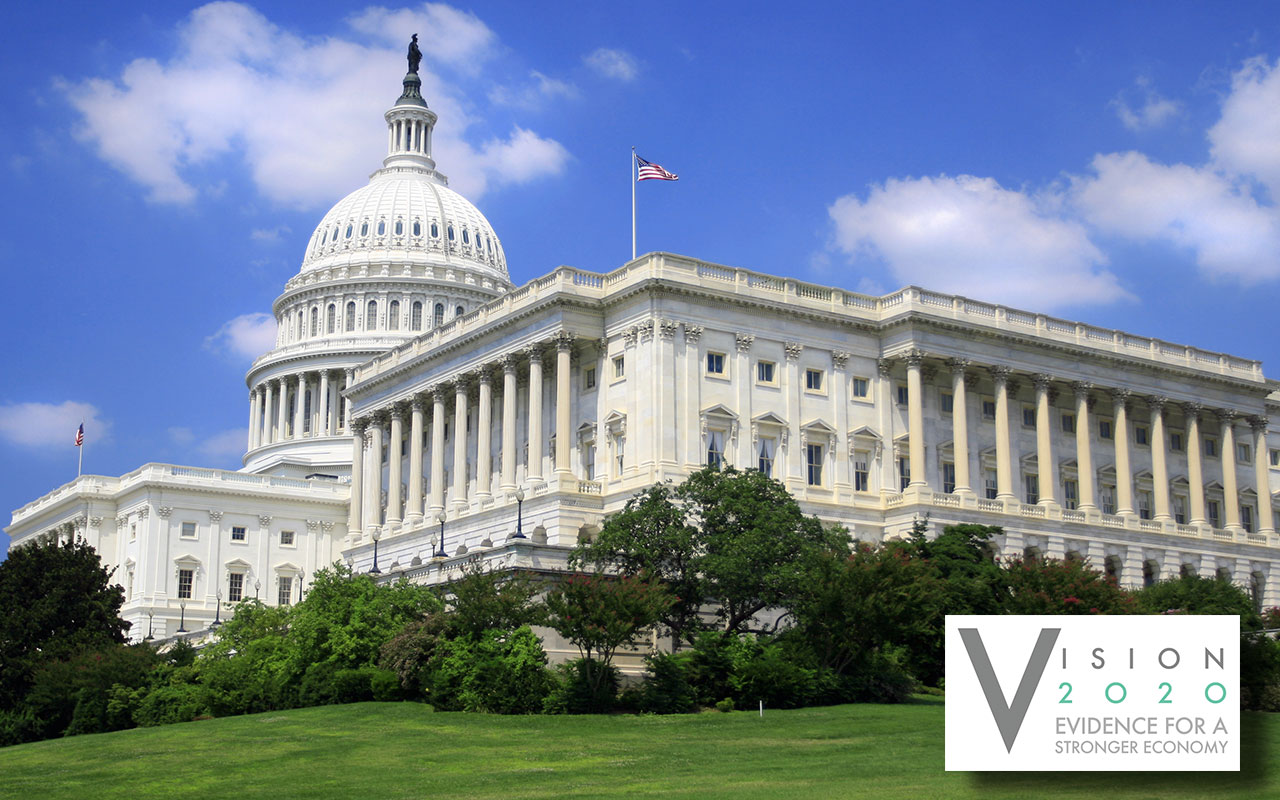 At our "Vision 2020 conference" last month, the Washington Center for Equitable Growth announced the forthcoming release of a compilation of 21 innovative, evidence-based, and concrete ideas to shape the 2020 policy debate. This compilation of essays into a book, Vision 2020: Evidence for a Stronger Economy, will be released mid-to-late January.
Several of the contributors to this book of essays spoke at the Vision 2020 conference—which brought together leading voices from the policymaking, academic, and advocacy communities to highlight the most pressing economic issues facing Americans today.
Chief among the themes of Vision 2020 are the exploration of recent transformative shifts in economic thinking that demonstrate how inequality obstructs, subverts, and distorts broadly shared economic growth, as well as what can be done to fix it. "Through these essays, the Washington Center for Equitable Growth aims to infuse cutting-edge research findings and prominent academics into the current policy debate," said David Mitchell, director of external and government relations at Equitable Growth. "Our goal is for future decisions about the U.S. economy to be informed by the best available evidence."
Essay authors who spoke at the Vision 2020 conference include:
Additional contributors to the essay compilation and their topics include:
For more information on the Vision 2020 conference and to view the recorded panels, click here. To sign up for notifications on upcoming content, including the Vision 2020 essay compilation, and events, click here.