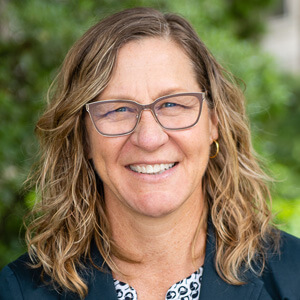 Hilary Hoynes
Professor of Public Policy and Economics, Haas Distinguished Chair in Economic Disparities
University of California, Berkeley
Hilary Hoynes is a member of the Washington Center for Equitable Growth's Steering Committee, a professor of economics and public policy, and holds the Haas Distinguished Chair in Economic Disparities at the University of California, Berkeley, where she also co-directs the Berkeley Opportunity Lab. Her research focuses on poverty, inequality, food and nutrition programs, and the impacts of government tax and transfer programs on low-income families. She is a member of the American Academy of Arts and Sciences, the National Academy of Social Insurance, and a Fellow of the Society of Labor Economists. She currently serves on the National Academy of Sciences Committee on Building an Agenda to Reduce the Number of Children in Poverty by Half in 10 Years. Previously, she was a member of the Federal Commission on Evidence-Based Policy Making. Hoynes received her Ph.D. in economics from Stanford University and her undergraduate degree in economics and mathematics from Colby College.
Authored By Hilary Hoynes
Hilary Hoynes's Working Papers
See working papers authored or coauthored by this expert.
View Working Papers