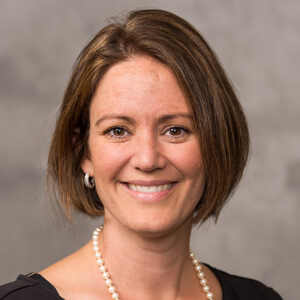 Martha Bailey
Professor of Economics
University of California, Los Angeles
Martha Bailey is a professor of economics at the University of California, Los Angeles. She is also a faculty research fellow at the National Bureau of Economic Research. Bailey's research focuses on issues in labor economics, demography, and health in the United States within the long-run perspective of economic history. Her work has examined the implications of the diffusion of modern contraception for women's childbearing, career decisions, and compensation, and the short- and long-term effects of Great Society programs, including a co-edited book titled Legacies of the War on Poverty. Her research has won the IZA Prize for the Best Young Labor Economist, the Arthur H. Cole Prize for the best article in the Journal of Economic History, and the CESifo Distinguished Research Affiliate Award for Best Paper by an Economist under 35 years of age. Bailey also has won several college-level awards for outstanding teaching, including most recently the 2017 John Dewey Teaching Award, and currently serves as an editor at the Journal of Labor Economics and on the editorial boards of the Journal of Economic Literature and the American Economic Review. Bailey earned her Ph.D. and M.A. in economics from Vanderbilt University and her B.A. in economics and German from Agnes Scott College.
Authored By Martha Bailey
Martha Bailey's Working Papers
See working papers authored or coauthored by this expert.
View Working Papers