Equitable Growth's 2022 grantees will study the drivers and effects of U.S. economic inequality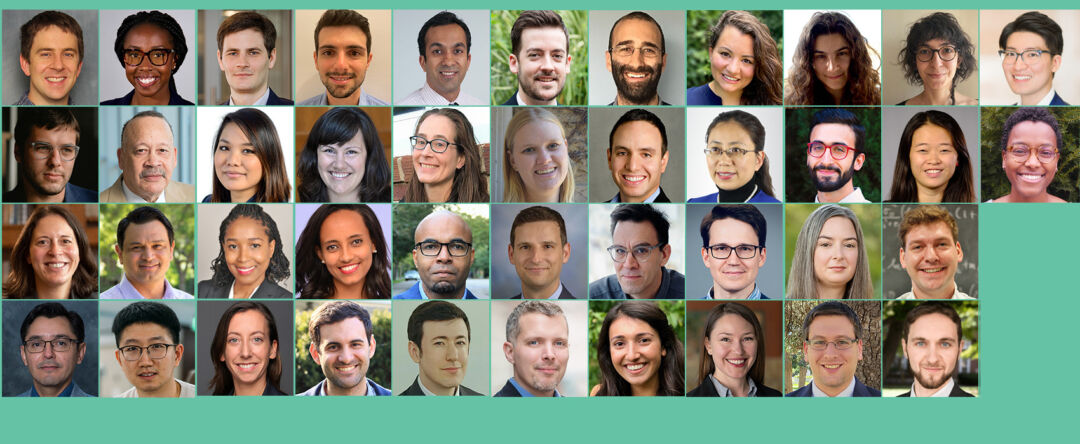 The Washington Center for Equitable Growth today announced its slate of 2022 grantees. More than $1 million in funding will be dispersed to 42 scholars from economics and other social science disciplines to deepen our understanding of how inequality affects economic growth and stability.
This is Equitable Growth's ninth competitive grant cycle since our founding in 2013. Over that time, we have distributed close to $9 million to nearly 350 grantees at U.S. colleges and universities. Grant recipients range from Ph.D. students to some of nation's most established academics.
"Each and every one of our grantees plays a critical role in deepening our understanding of the economy's past and present, as well as informing how we can build a more equitable economy for tomorrow," said Kate Bahn, Equitable Growth's chief economist and director of labor market policy.
The grant awards emphasize Equitable Growth's commitment to funding cutting-edge research that addresses pressing policy concerns and will inform the policy debate in the months and years to come. As Jonathan Fisher, Equitable Growth's research advisor, said, "Year after year, our grantees produce creative, cutting-edge data that help shape the answers to our most pressing economic policy questions. Our 2022 cohort embodies this tradition of innovation, rigor, and excellence, and we are thrilled to welcome them into our academic network."
Equitable Growth's funding is guided by four channels through which economic growth is produced and distributed. They are:
Macroeconomics, including the effects of monetary, fiscal, and tax policy on inequality and growth
Human capital and well-being, including the effect of economic inequality on the development of human potential
The labor market, including the effect of inequality on the smooth functioning of the labor market and the distribution of the gains from labor
Market structure, including the existence and causes of increased concentration, consequences for growth, and effectiveness of policy tools to address it
A key focus of this year's Request for Proposals across all four categories was the production of innovative new data resources. Specifically:
Equitable Growth also deepened its commitment to support the study of the role that race and ethnicity play in inequality in the United States. The 2022 RFP included a call for research that directly examines structural racism, racial stratification, and policy solutions that lead to strong, broadly shared U.S. economic growth. Funded projects include:
Several projects will study how inequality may impact overall productivity and growth, how monetary policy affects levels of inequality, and how shocks propagate throughout the economy. They include:
Ludwig Straub of Harvard University and Kilian Huber of the University of Chicago will link data from Danske Bank (the largest Danish bank) and Danish government administrative data to create matrices of income, consumption, and production across regions and sectors. The data can trace how an economic shock in one sector propagates in other sectors to determine the aggregate impact of the shock and shape policy responses.
Ethan Feilich, a Ph.D. student at the University of California, Davis, aims to determine the effects of monetary policy on wealth inequality in the United States, demonstrating how portfolio heterogeneity drives wealth inequality.
Natalie Duncombe and Nisha Chikhale, both Ph.D. students at the University of Wisconsin-Madison, will study the aggregate costs of workplace sexual harassment, including the effect on economic growth and gender wage inequality. Using data from Denmark, the researchers will measure how sexual harassment impacts productivity, the accumulation of human capital, and the allocation of talent, as well as subsequent effects on output, wage inequality, and spillover effects to colleagues at the same firm.
Several projects will examine how U.S. economic growth is affected by the care economy, as well as other aspects of social infrastructure and their links to inequality. Specifically:
Pilar Gonalons-Pons of the University of Pennsylvania will study the relationship between paid and unpaid care work, as well as the link between care work penalties and gender, race, and class inequalities, using data from the United States, United Kingdom, and Germany.
Ph.D. student Emily Ellis at the University of Chicago will explore caregiving arrangements for older adults and the roles of both family characteristics and public benefits from social infrastructure programs in determining those arrangements. Programs studied will include Social Security Insurance, Social Security Disability Insurance, Old Age and Survivors Insurance, Paid Family Leave, and Home and Community Based Services waivers from Medicaid.
Natasha Pilkauskas, Katherine Michelmore, and H. Luke Shaefer, all of the University of Michigan, will examine the effects of the expanded refundable Child Tax Credit, issued during the COVID-19 pandemic, on low-income households' economic well-being, including material hardship, debt, savings, and employment. They will also consider racial disparities in receipt of, and timing of receipt of, the CTC payments.
The tech industry is also at the center of several funded projects in 2022, which seek to explore how this important sector affects the overall U.S. economy and U.S. labor market. Specifically:
Two other grants will explore various aspects of market structure and its effects on U.S. economic growth and its distribution among the population, as well as the relationship between competition, inequality, and growth. They are:
Gabriel Unger of Stanford University, Xavier Jaravel of the London School of Economics, and Erick Sager at the Federal Reserve Board of Governors will detail how market power affects prices across the U.S. economy, rather than focus on one sector in particular. They will use microdata from the U.S. Bureau of Labor Statistics to explore the link between market concentration and mark-ups, as well as how import cost shocks may affect prices for consumers.
Tarikua Erda, a Ph.D. student at Columbia University, will examine the impact of natural disasters on small businesses, and whether those effects differ based on the demographics and socioeconomic status of the affected entrepreneurs, the type of businesses they run, and the competitive environment and existing market structure in which they operate.
Three grants were awarded to researchers studying how inequality affects the U.S. labor market, the effects of workplace organization, and the impacts of discrimination in the labor market. Specifically:
Adam Dean of George Washington University, Atheendar Venkataramani of the University of Pennsylvania, and Jamie McCallum of Middlebury College are continuing their work on nursing home unionization and COVID-19 preparedness. The team will use their proprietary dataset to determine the impact of unionization on health and injury outcomes, as well as racial disparities, before and during the COVID-19 pandemic.
Marina Gorzig of St. Catherine University, Randall Akee of the University of California, Los Angeles, D.L. Feir of the University of Victoria, and Samuel Myers of the University of Minnesota will explore if the causes of so-called deaths of despair are different for different groups. They will study if an influx of White men on or near Native lands due to fracking leads to increased human trafficking rates among Native American women and girls, and whether that, in turn, contributes to the increase in deaths of despair for Native women and girls. Fundamentally, this research explores if economic growth has profoundly unequal effects for different groups.
Ph.D. student Adrienne Jones at Duke University will examine how nonwork policies affect work opportunities. Specifically, she will study how driver's license suspensions create barriers to work and increase financial hardship, using data from North Carolina on low-income workers whose license has been suspended as a result of Failure to Comply or Failure to Appear policies and who have little access to other means of transportation.
Equitable Growth is grateful to the Russell Sage Foundation for co-funding this grant cycle. This is the fifth grant cycle in which we have cooperated with the Russell Sage Foundation on our shared goal of supporting innovative research on the factors contributing to economic inequalities in the United States and the effect of those inequalities on economic outcomes. We are also grateful to the Bill and Melinda Gates Foundation for their continued generous support of research on economic mobility and access to opportunity in the United States.
This year's remarkable group of grantees were part of a large pool of applicants who responded to the 2022 Request for Proposals, and were selected in an extremely competitive process that includes in-depth review by staff and a panel of external academic experts, as well as final approval by Equitable Growth's Steering Committee. We congratulate the grantees and would like to thank all of this year's applicants for their hard work and dedication to exploring the consequences of inequality on strong, stable, and broad-based economic growth.