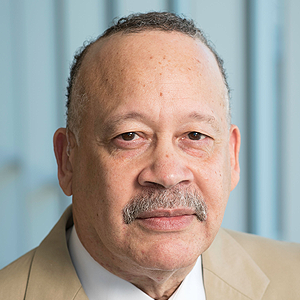 Samuel L. Myers Jr.
Roy Wilkins Professor of Human Relations and Social Justice
University of Minnesota Twin Cities
Samuel L. Myers, Jr. is the director of and professor in the Roy Wilkins Center for Human Relations and Social Justice at the Hubert H. Humphrey School of Public Affairs at the University of Minnesota. He has published extensively on applied microeconomic and policy issues in leading economics and interdisciplinary journals and books. Myers is an elected fellow of the National Academy of Public Administration; a past president of the Association for Public Policy Analysis and Management; the former chair of the National Science Foundation's Committee on Equal Opportunity in Science and Engineering; and a former president of the National Economic Association. He holds concurrent appointments in the applied economics Ph.D. program and the graduate minor in population studies at the University of Minnesota. Myers received his Ph.D. in economics at the Massachusetts Institute of Technology.