Equitable Growth announces new round of grantmaking exploring the connection between policy and economic growth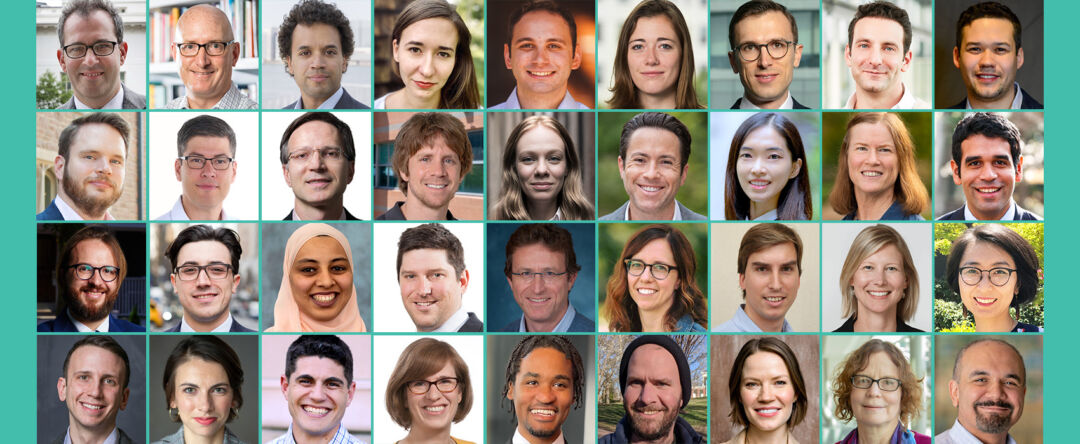 The Washington Center for Equitable Growth today announced its 2023 cohort of grantees, an impressive group of researchers from across academic disciplines who are studying how inequality affects economic growth and well-being in the United States. This year's funding will be distributed across 16 grants to a total of 35 grantees, who range from Ph.D. candidates to well-established thought leaders in academia.
This is Equitable Growth's 10th grant cycle since our founding in 2013. Over the past decade, we have been able to distribute roughly $10 million to nearly 400 grantees at various U.S. colleges and universities studying how inequality affects economic growth. Our grantees work to build a strong research base that provides evidence to decision-makers seeking to address pressing economic issues in the United States, informing the policy debate in Washington and in statehouses across the country.
Equitable Growth's funding is guided by four channels through which economic growth is produced and distributed:
We also are excited to continue to collaborate with the Russell Sage Foundation, a leading funder of social science research, particularly on social, political, and economic inequality. Russell Sage is generously providing co-funding for one of this year's research grants.
Two projects focus on the U.S. child care system—an area in which Equitable Growth has been eager to fund research and that will certainly have policy implications as costs continue to rise, care options remain inaccessible for many U.S. families, and workers' wages remain low. A third project explores the long-run effects of investments in children:
Scott Allard of the University of Washington and Taryn Morrissey of American University will examine the child care industry and workforce across U.S. counties since the onset of the COVID-19 pandemic, specifically looking at differences by geography, race, and poverty level.
Cornell University Ph.D. candidate Anna Malinovskaya aims to find a causal effect of exposure to the Special Supplemental Nutrition Program for Women, Infants, and Children in-utero and in childhood on one's long-term outcomes. She also plans to study whether and how the effect of WIC exposure is strengthened if one is also exposed to other large-scale public programs, such as Head Start or Medicaid.
Another area that Equitable Growth is excited to fund is worker power and labor organizing. Two grants this year will focus on unions in the United States:
Cornell University's Kate Bronfenbrenner will look into the differences between unionization efforts that are affiliated with the National Labor Relations Board and those that are not NLRB-affiliated. She will compare characteristics of firms, industries, and bargaining units, as well as how the tactics of both employers and unions in non-NLRB campaigns differ from traditional NLRB campaigns.
Washington University in St. Louis' Jake Rosenfeld, Western University's Patrick Denice, and City University of New York's Jennifer Laird will explore the puzzle of why the U.S. Supreme Court's decision in Janus v. AFSCME, which effectively made the public sector a so-called right-to-work labor force, did not appear to weaken public-sector unionization and what lessons organized labor can draw from this conclusion. The Russell Sage Foundation is co-funding this project.
Several funded projects also focus on policies that contributed to the long-standing racial wealth gap and what policies may be effective at reducing it:
New York University's Jacob Faber and Katherine Thomas, in conjunction with Cornell University's Wenfei Xu and University of Virginia's Thomas Storrs, will digitize previously thought-to-be-destroyed Federal Housing Administration maps from the 1930s and 1940s that detail redlining in FHA loans. They will then examine how these maps determined which neighborhoods were redlined and how race played a role in those determinations.
Leah Hamilton of Appalachian State University and Stephen Roll of Washington University in St. Louis will look at two guaranteed income programs in Georgia to determine how these policies affect wealth- and credit-building for Black women specifically.
David McMillon of Emory University and the Atlanta Federal Reserve Bank and Karen Kopecky of the Federal Reserve Bank of Cleveland seek to explore whether reparations can close the racial wealth gap in the United States by studying how parental income, wealth, and education affect children's wealth as adults.
Inflation is also a key research area in this year's grants, with two projects looking at various aspects of inflationary pressure and its impact on U.S. families and workers:
Columbia University's Christian Moser, Andres Drenik at the University of Texas at Austin, and Andres Blanco of Emory University and the Atlanta Fed seek to determine the employment and wage effects of inflation in the current inflationary environment.
University of Maryland Ph.D. candidate Michael Navarette and Princeton University postdoctoral scholar Seula Kim will study whether there are heterogeneous inflation rates across the United States and if so, which geographic areas face higher rates of inflation and why. They will specifically look at food price inflation and determine whether local market concentration affects inflation.
The creation of new data that is broadly available to researchers has long been a priority for Equitable Growth, as has the creation of disaggregated data that allows for more granular analysis. As such, three projects this year focus on expanding access to different types of data and utilizing that data to produce evidence that informs potential policy solutions:
Luigi Pistaferri of Stanford University and Fatih Guvenen of University of Minnesota will utilize the Global Repository of Income Dynamics database, which Equitable Growth helped support in a previous grant cycle, to challenge an accepted finding in economics—that inequality increases with age within a birth cohort. Early empirical evidence from the GRID database shows this is no longer true. The co-authors will develop a model to explain this new empirical fact based on the idea that inequality is generated more from differences in childhood experiences than from labor market experiences.
Loyola University Chicago's Peter Norlander and Svetlozar Nestorov will process job ad text in transparent and replicable ways, creating a new resource for scholars studying the labor market.
Yale University's Zach Cooper and Stuart Craig, and Zarek Brot-Goldberg from the University of Chicago, will create a database of hospital mergers over the past 40 years, detailing where mergers happen, which people are affected, whether there is a difference between nonprofit and for-profit hospitals, and whether higher-priced hospitals provide higher-quality care.
Two projects will look at the effect of government action—investments and regulation, respectively—on the labor market and on workers:
Alla Abdelfattah, a Ph.D. candidate at the University of California, Davis, will explore the effects of public investments and government subsidies of large-scale business openings (via tax and related incentives) on local labor markets and wages, including the skills demanded by employers post-opening.
Jonathan Kowarski, a Ph.D. candidate at the University of California, Los Angeles, will study whether Clean Air Act regulations increase firms' labor market power and how those changes potentially impact worker outcomes, drawing lessons for policymakers on how regulations to combat climate change can be designed in ways that promote competitive labor markets.
And finally, Equitable Growth is excited to fund research that examines climate change and the economic impacts of climate policy:
Cornell University's Ivan Rudik and University of Arizona's Derek Lemoine seek to explain how climate adaptation projects mitigate the inequalities that arise from climate change and to inform how the United States should invest in global climate mitigation and adaptation activities.
As in years past, Equitable Growth will also host a Dissertation Scholar in the 2023–24 academic year. This program is open to Ph.D. candidates whose research aligns with our funding priorities and offers professional development, mentorship, and training opportunities, as well as exposure to how to make research relevant to policymakers. This year's Dissertation Scholar is Nataliya Nedzhvetskaya of the University of California, Berkeley, who is studying the scale, scope, and spread of employee activism, workplace protests, and the impact on corporate stock prices.
Equitable Growth is excited to see the results of this research come to fruition, and we congratulate the grantees for their participation in this year's competitive grant cycle.