Equitable Growth announces two Dissertation Scholars for 2022–23 academic year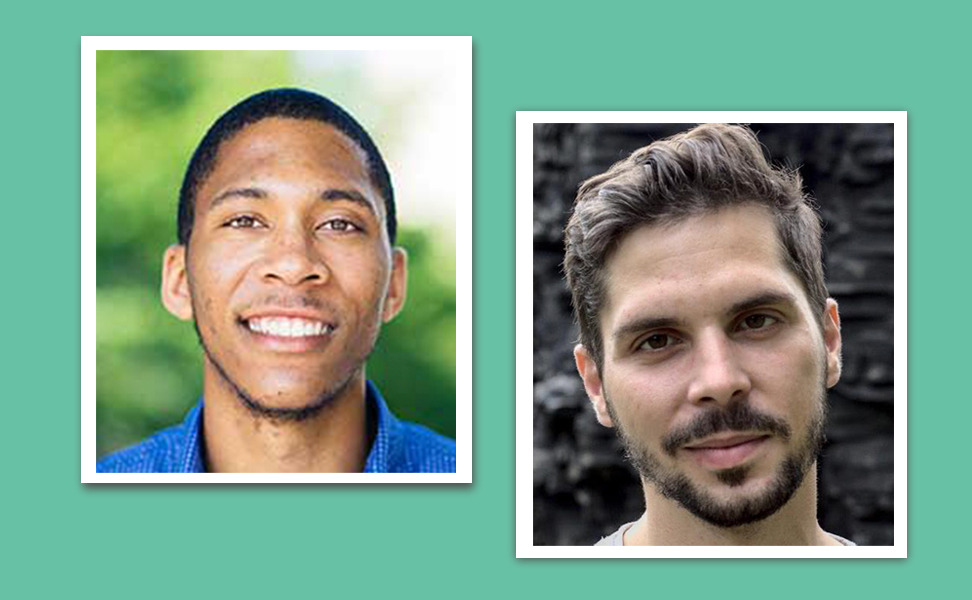 The Washington Center for Equitable Growth each year offers funding and mentorship opportunities to two pre-doctoral students through our Dissertation Scholars program. This program, whose application coincides with Equitable Growth's annual Request for Proposals, offers students in the social sciences opportunities for professional development, trainings, and exposure to how we bridge the academic and policymaking communities.
Equitable Growth is excited to announce that the Dissertation Scholars for the 2022–23 academic year are Sheridan Fuller of Northwestern University and Gonçalo Pessa Costa of the CUNY Graduate Center.
Fuller, a Ph.D. candidate in human development and social policy, is returning to Equitable Growth as a Dissertation Scholar for a second year. His research examines the long-term impact of families' access to economic resources provided through traditional U.S. income support programs, such as Aid to Families with Dependent Children (now Temporary Assistance for Needy Families, or TANF), as well as racial disparities in access to these resources.
Specifically, Fuller studies how these programs—and in particular, so-called Man in the House, or MITH, rules, which, from 1948–1964, limited aid for parents who were not married and disproportionately affected Black families—can impact children's well-being and future health, educational, and economic outcomes.
In his first year in the Dissertation Scholars program, Fuller refined his methodology and continued his evaluation of the effects and consequences of MITH rules. His study thus far has largely focused on children's educational attainment because it "offers preliminary insight into potential changes in other measures of well-being that are often correlated," he explains. As a second-year Dissertation Scholar, Fuller hopes to extend his primary analysis of the implementation and nullification of MITH rules in income support programs to examine children's health and economic well-being.
He also plans to continue his professional development, working and learning from Equitable Growth's network of policy and research experts. "The opportunity to observe, learn, and participate in these research and policy conversations has been invaluable as I prepare the launch the next phase of my career," Fuller explains. "The conversations have exposed me to interdisciplinary and interindustry crosstalk that is helping me develop exciting new questions and identify questions and topics with which policymakers are currently grappling."
Costa, who is a Ph.D. student in economics and will begin his stint with Equitable Growth in December, likewise is excited about the various professional development opportunities the Dissertation Scholars program provides. "Knowledge is collectively created, and penicillin and radioactivity were serendipitous discoveries," he observes. "Thus, being around highly creative researchers can have unpredictable positive effects on my career, the knowledge we commonly produce, and the people whose lives may change with our discoveries."
Costa's research examines housing rental markets and policy effects in the United States. He aims to measure landlords' market power and what drives it, as well as how that power is wielded differently over different tenant demographic groups and in different metropolitan areas to create inequalities along racial, gender, and intersectional lines. Costa's research develops an innovative model to measure various aspects of competition in rental markets using survey data and a quasi-natural experiment in a New York City housing community. He also evaluates policies that can counteract landlords' market power, such as rent control and housing subsidies.
Homelessness is an urgent issue, particularly amid the COVID-19 pandemic. Affordable and adequate housing is lacking in many cities and countries worldwide. Costa hopes his research will make a difference in people's lives and spur equitable economic growth by "fight[ing] inequalities, along with structural and interpersonal discrimination, and promot[ing] individual development, access to education, and macroeconomic stability."
While much of their time in the program is focused on developing their own research into the relationship between inequality and economic growth, Dissertation Scholars are also required to assist with Equitable Growth's annual grant review process. Each student will receive a $50,000 stipend and professional support, such as access to Equitable Growth's network of academics, who may serve as mentors or collaborators on future projects.
"Spending time with Equitable Growth in my last Ph.D. year will allow me to conduct research that is inviable without funding, receive feedback on my work from peers there, engage in the discussion of the Center's research, and be supported in disseminating my research and making it accessible to scholars and policymakers," Costa says. "I view Equitable Growth as a center of leading academic debates and cutting-edge research aligned with my academic mission.
"In addition to funding the Dissertation Scholars program, Equitable Growth awards research grants each year to scholars studying the channels through which rising economic inequality affects economic growth and stability in the United States. In August, we announced our 2022 cohort of grantees: 42 faculty and staff, as well as doctoral students, at U.S. universities. In November, we will release our 2023 Request for Proposals. You can learn more about our grants program and click here to review the 2022 Request for Proposals.