Expert Focus: Scholars examining anti-racist ideas and proposals across U.S. economic policy areas

Equitable Growth is committed to building a community of scholars working to understand how inequality affects broadly shared growth and stability. To that end, we have created the monthly series, "Expert Focus." This series highlights scholars in the Equitable Growth network and beyond who are at the frontier of social science research. We encourage you to learn more about both the researchers featured below and our broader network of experts.
February is Black History Month in the United States. While we celebrate the vast contributions of African Americans to our economy, society, and culture, we must also consider the disparities, discrimination, and divides that continue to disproportionately harm Black individuals and communities in the United States. It is essential for all of us to acknowledge and address the continuing effects of institutional racism—not just during one month of the year, but always.
We at Equitable Growth can work—and are working—toward this goal by supporting Black scholars at various career stages and fostering more diversity in economics. Centering Black voices and making space for Black experts to share their knowledge and lived experiences is a key step in the process of enacting real structural change. This is exactly the goal of a new book edited by Anna Gifty Opoku-Agyeman, titled The Black Agenda: Bold Solutions for a Broken System. This compilation of essays shares the anti-racist ideas and proposals of Black experts and scholars seeking change across policy areas, from macroeconomics to climate change, and from the criminal legal system to the health care system.
This month's edition of Expert Focus highlights six scholars who contributed chapters to The Black Agenda, showcasing their expertise in various policy and research areas and highlighting their ideas to reduce racial disparities in the United States, thus fostering strong, stable, and broad-based economic growth. Though we selected the following six scholars for this installment, we encourage you to explore the work of all the essayists, many of whom were featured in prior Expert Focus installments.
Fenaba Addo
University of North Carolina, Chapel Hill
Fenaba Addo is an associate professor of public policy at the University of North Carolina, Chapel Hill. Her research lies in the areas of debt and wealth inequality, economic strain as a social determinant of health and well-being, and union formation, with a focus on societal inequities stemming from historical and structural racism. In recent years, she has written extensively on the racial disparities in student loan debt, and in 2020, she received an Equitable Growth grant to examine the impact of debt-free tuition assistance on educational outcomes for students who transfer from a two-year to four-year college. In The Black Agenda, Addo illustrates how student loan debt is both a higher education issue and a wealth-building one, writing that Black students at all levels take on more debt and have higher default rates than their White peers. In fact, her research shows that if young adult Black and White students had an equal debt burden, the racial wealth divide in the United States would decrease by approximately 10.5 percent.
Karl Boulware
Wesleyan University
Karl Boulware is an assistant professor of economics at Wesleyan University. His research interests are in monetary economics, macroeconomics, and financial economics. Recently, he published work on racial wealth stratification and investment portfolio decisions in the United States as well as on the links between labor market conditions and racial discrimination claims. In The Black Agenda, Boulware's chapter focuses on how U.S. monetary policy and the Federal Reserve must center its monetary policymaking on Black workers to ensure lasting economic growth and recovery. He urges the Federal Open Market Committee—the Fed's monetary policymaking committee—to adopt a new long-term framework that enhances equal opportunity and reduces racial disparities in the U.S. labor market, allowing Black workers to share in the country's economic prosperity.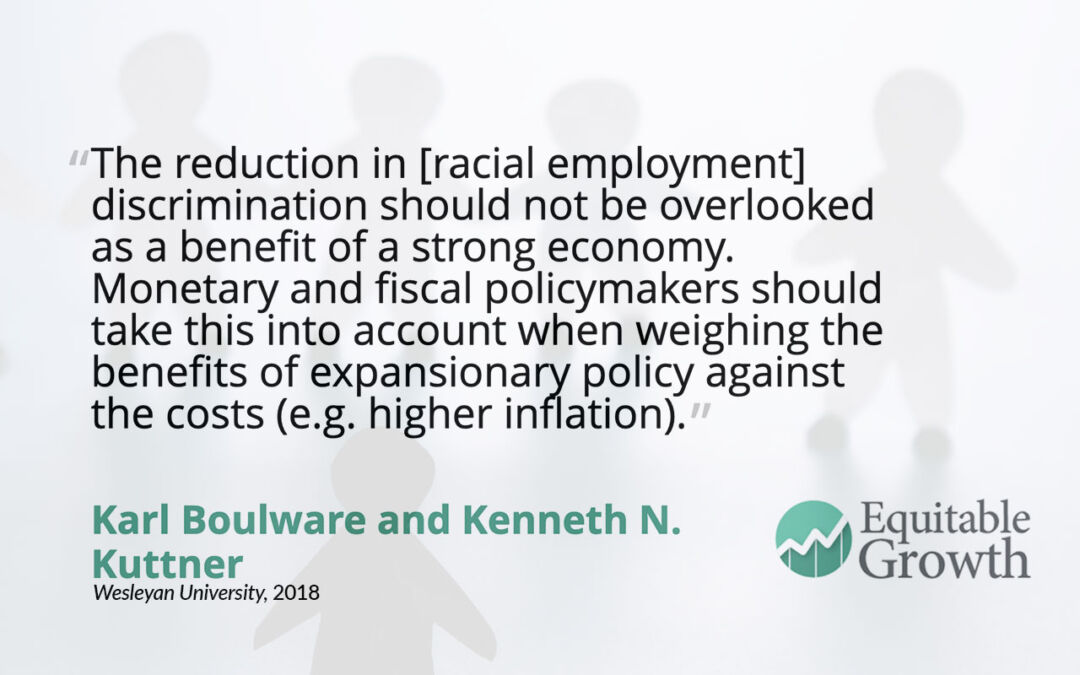 Carycruz Bueno
Wesleyan University
Carycruz Bueno is an assistant professor of economics at Wesleyan University. Her research and teaching focus is on microeconomics, labor economics, race and education policy, education inequality, and health economics. Her recent work looks at the impact of enrollment in virtual school on student outcomes and how teacher pay differentials affect recruitment and retention. In The Black Agenda, Bueno and her co-author—her sister, economist Caridad Cruz Bueno at the State University of New York —write about the coronavirus pandemic's impact on schooling. Existing racial inequities in U.S. education—including in school funding, access to pre-Kindergarten, advance-course options, high-quality teachers, and well-resourced facilities—meant COVID-induced disruptions created disproportionate challenges for Black students. They recommend a national response that addresses structural racism in education, including targeted interventions for and investments in Black and low-income students, and culturally responsive social justice curriculum and anti-bias training for teachers.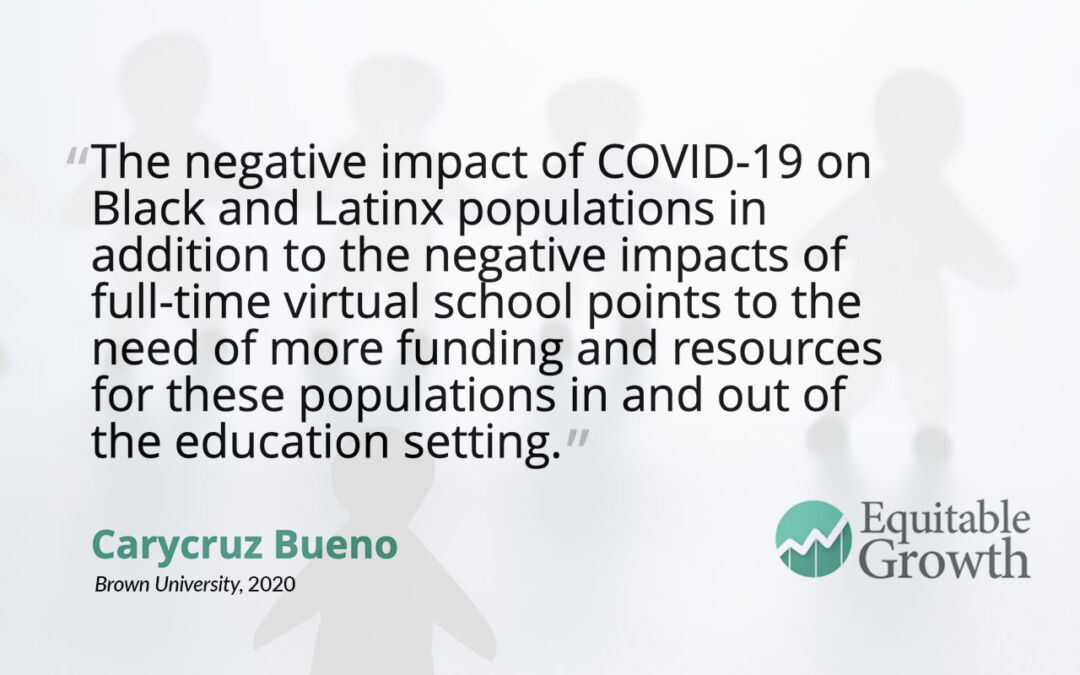 Tressie McMillan Cottom
University of North Carolina, Chapel Hill
Tressie McMillan Cottom is an associate professor at the University of North Carolina, Chapel Hill and a contributing opinion writer to The New York Times. Her writing focuses on technology, higher education, and racial and gender inequality, with her most recent book exploring the everyday culture of themes such as racism, sexism, inequality, and oppression, and how Black women navigate U.S. society. In 2020, she received a MacArthur Foundation Fellowship for her work that shapes the public discourse on class, race, gender, and digital technology. In the foreword to The Black Agenda, Cottom writes that there can be no progress, and no progressive agenda, in the United States without first recognizing and agreeing upon the debt owed to Black Americans because of racial capitalism. She argues that there is a critical need to align our economic behaviors with our cultural and social values. Developing anti-racist ideas and proposals—ideas and proposals this Expert Focus installment aims to elevate—involves centering upon Black lives and experiences, she explains, which is key to effectively creating structural change in the United States.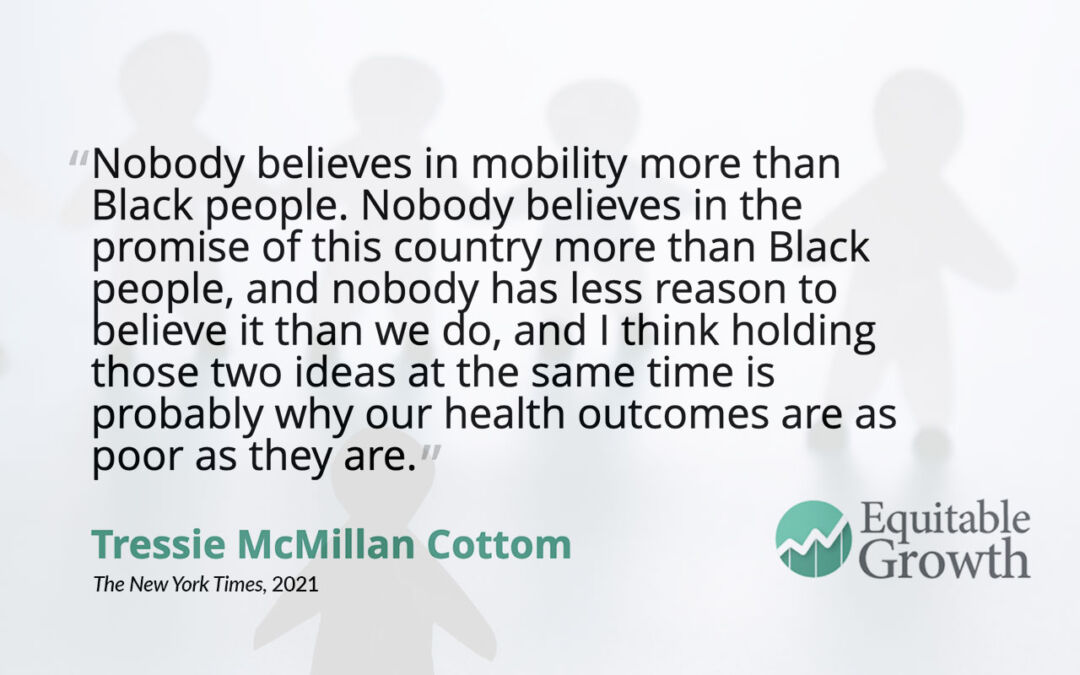 Jevay Grooms
Howard University
Jevay Grooms is an assistant professor of economics at Howard University and currently a visiting faculty and scholar at the University of Southern California. Her research lies at the intersection of public economics, health economics, and poverty and inequality. Specifically, she is interested in the impediments to the adequate delivery of health care among underserved communities with a focus on the role of wealth inequality on health outcomes among people of color. In The Black Agenda, Grooms addresses the wellness angle of the intersection of race, gender, and class, along with structural racism within the U.S. health care system. Her research on the pandemic's effect on the mental health of essential workers, for example, shows that workers of color disproportionately displayed symptoms of anxiety and depression. Grooms' chapter illustrates how unequal access to healthcare and mental health services, including substance abuse treatment, harms Black Americans more than their peers.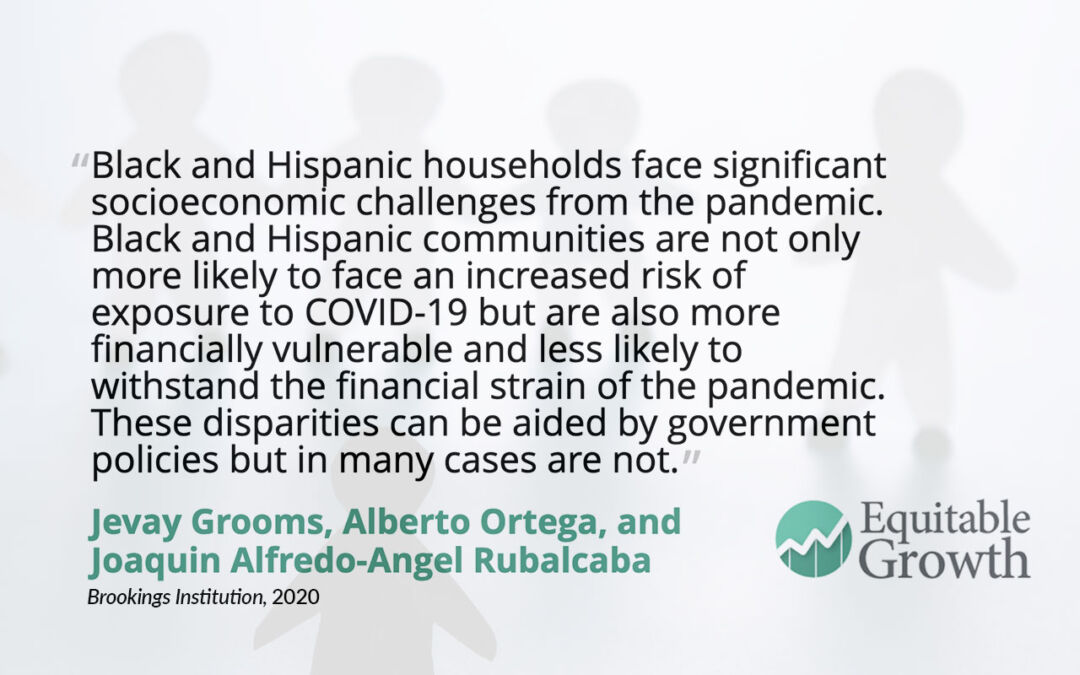 Hedwig Lee
Washington University in St. Louis
Hedwig Lee is a professor of sociology at Washington University in St. Louis, where she also is the co-director of the Center for the Study of Race, Ethnicity, and Equity. Her research centers on the social determinants and consequences of population health and health disparities, focusing on race and ethnicity, poverty, and the family. Her recent work looks at the impact of structurally rooted and race-related chronic stressors, such as mass incarceration, on health outcomes. In The Black Agenda, Lee continues to examine mass incarceration and its effects, specifically on Black families and Black women in particular, as the carceral system would not function without the labor of those on the inside alongside the financing from families for food and essentials for inmates and housing and health care support upon their release. She proposes that any policies aimed at improving the mental and physical health of the incarcerated must also incorporate and even center around the women and families connected to those in prison.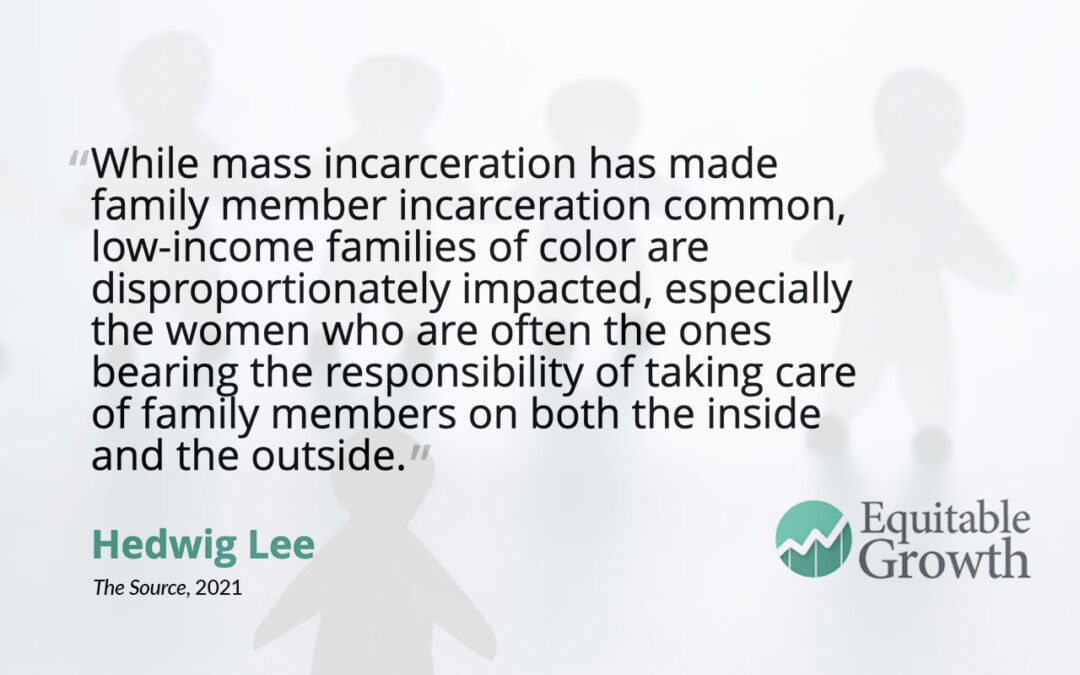 Equitable Growth is building a network of experts across disciplines and at various stages in their career who can exchange ideas and ensure that research on inequality and broadly shared growth is relevant, accessible, and informative to both the policymaking process and future research agendas. Explore the ways you can connect with our network or take advantage of the support we offer here.