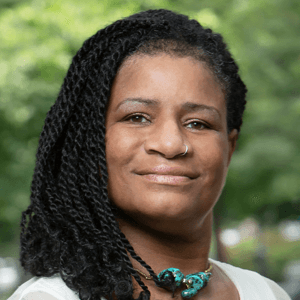 Michelle Holder
President & CEO
Washington Center for Equitable Growth
Michelle Holder is the president and CEO of the Washington Center for Equitable Growth. She is an associate professor at John Jay College, City University of New York. Her research focuses on the Black community and women of color in the U.S. labor market. Named one of 19 Black economists to watch by Fortune magazine, Holder has authored two books, including African American Men and the Labor Market during the Great Recession in 2017 and most recently, Afro-Latinos in the U.S. Economy, published in May 2021.
Holder has been a faculty member at the City University of New York since 2014. Prior to joining CUNY, Holder spent a decade working as an applied economist in the nonprofit and government sectors, including as senior labor market analyst at the Community Service Society of New York and an associate financial analyst and economist at the Office of the New York State Comptroller. She also served for nearly 7 years as finance director at Dēmos. She holds a Ph.D. and an M.A. in economics from the New School for Social Research, an M.P.A. from the University of Michigan, and a B.A. in economics from Fordham University.
Holder and her work are regularly featured in media outlets, including The New York Times, The Washington Post, The Atlantic, The New Yorker, Vox, MSNBC, NPR, PBS, and CNN. Born and raised in New York City, Holder has two daughters.
Authored By Michelle Holder