Expert Focus: Understanding the role of market structure in equitable growth

Equitable Growth is committed to building a community of scholars working to understand whether and how inequality affects broadly shared growth and stability. To that end, we have created the monthly series, "Expert Focus." This series highlights scholars in the Equitable Growth network and beyond who are at the frontier of social science research. We encourage you to learn more about both the researchers featured below and our broader network of experts. If you are looking for support to investigate the relationship between inequality, market power and competition, and economic growth, please see the "Market Structure" section of our current Request for Proposals.
How does market organization and firm behavior affect economic growth and its distribution? In this installment of Expert Focus, we highlight the industry- and market-specific analyses of researchers helping to advance our understanding of the complex relationship between industrial organization and market structure, antitrust law and competition policy, and economic inequality and growth.
Leemore Dafny
Harvard University
Leemore Dafny is the Bruce V. Rauner Professor of Business Administration at Harvard University Business School and is a frequent adviser to federal policymakers on healthcare and antitrust matters. An academic health economist, her research focuses on competition and consolidation across various healthcare sectors. She currently serves on the Congressional Budget Office Panel of Health Advisers (now in her seventh year on the panel), has testified before both houses of Congress, and was formerly the Deputy Director for Health Care and Antitrust at the Federal Trade Commission's Bureau of Economics from 2012 to 2013. She is also on the editorial board of the American Economic Journal: Economic Policy and Management Science.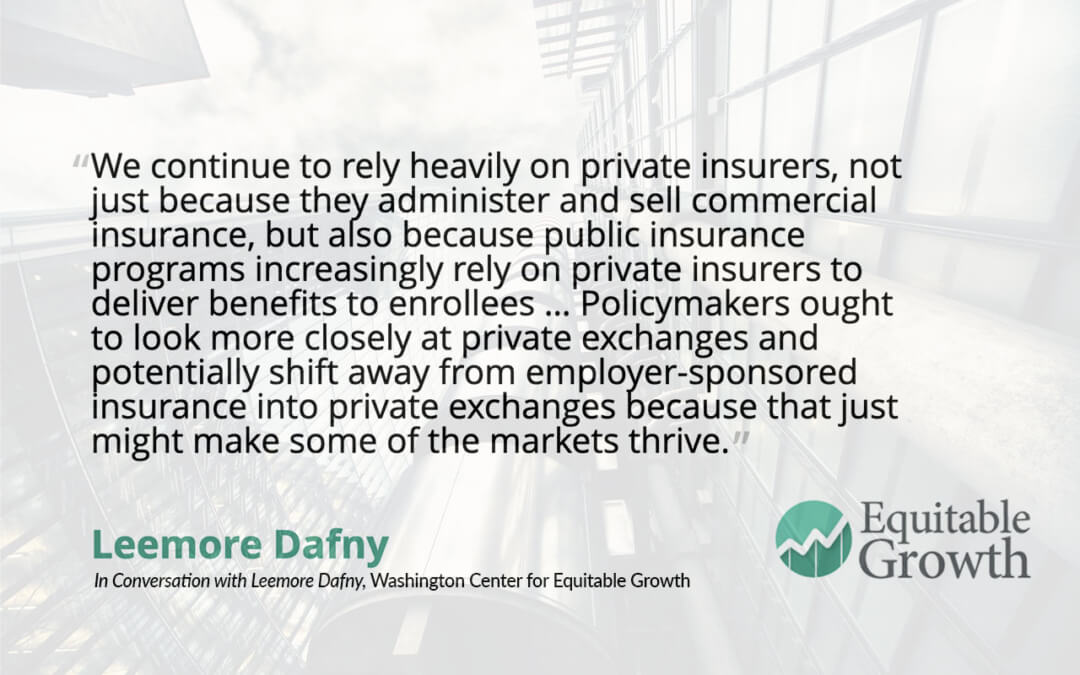 Ying Fan
University of Michigan
Ying Fan is an associate professor of economics at the University of Michigan and is an important voice in industrial organization research. In her highly cited 2013 article in the American Economic Review, she develops a novel dataset and model for jointly assessing the welfare effects of mergers on product characteristics and prices in the U.S. newspaper markets. Her more recent work with Chenyu Yang, assistant professor at the University of Maryland, College Park, studies the U.S. smartphone market and the impact of competition on firms' choices of both the number and the composition of the products they offer.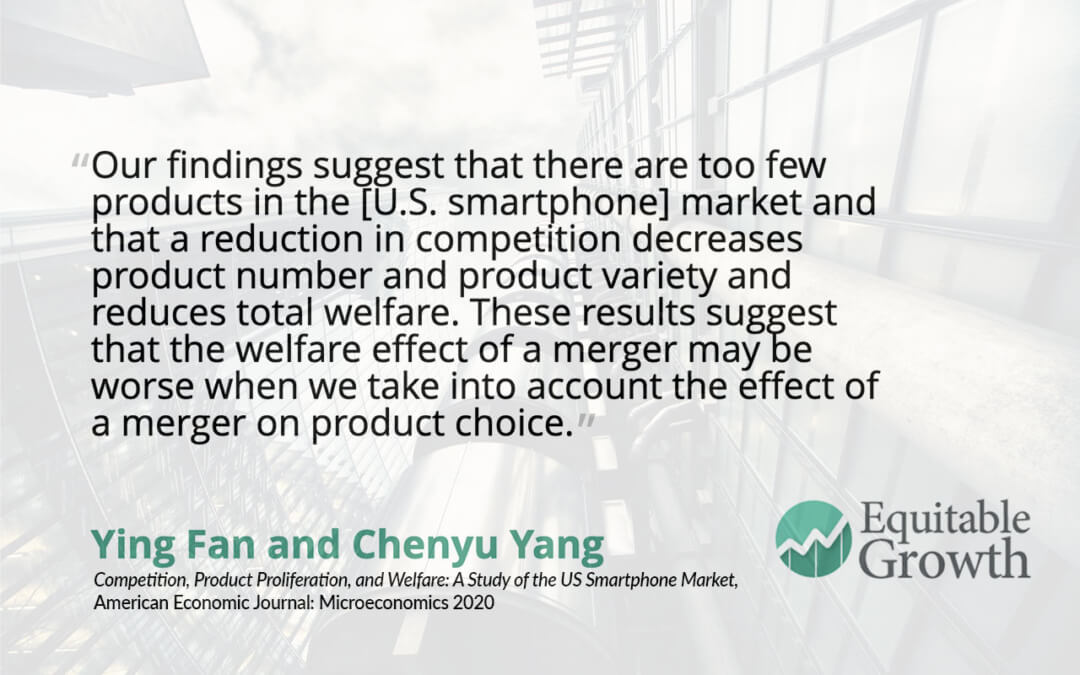 Nathan Miller
Georgetown University
Nathan Miller is the Saleh Romeih Associate Professor at the Georgetown University McDonough School of Business. His research covers topics in the fields of industrial organization and antitrust economics, with a recent focus on collusion and the competitive effects of mergers. He was previously an economist at the U.S. Department of Justice, where he provided economic analysis for antitrust investigations, including the merger review of AT&T Inc. and T-Mobile US Inc. He was awarded an Equitable Growth grant in 2020 to examine how technological innovation has affected market concentration, markups, productive efficiency, and prices in the cement industry over the past four decades.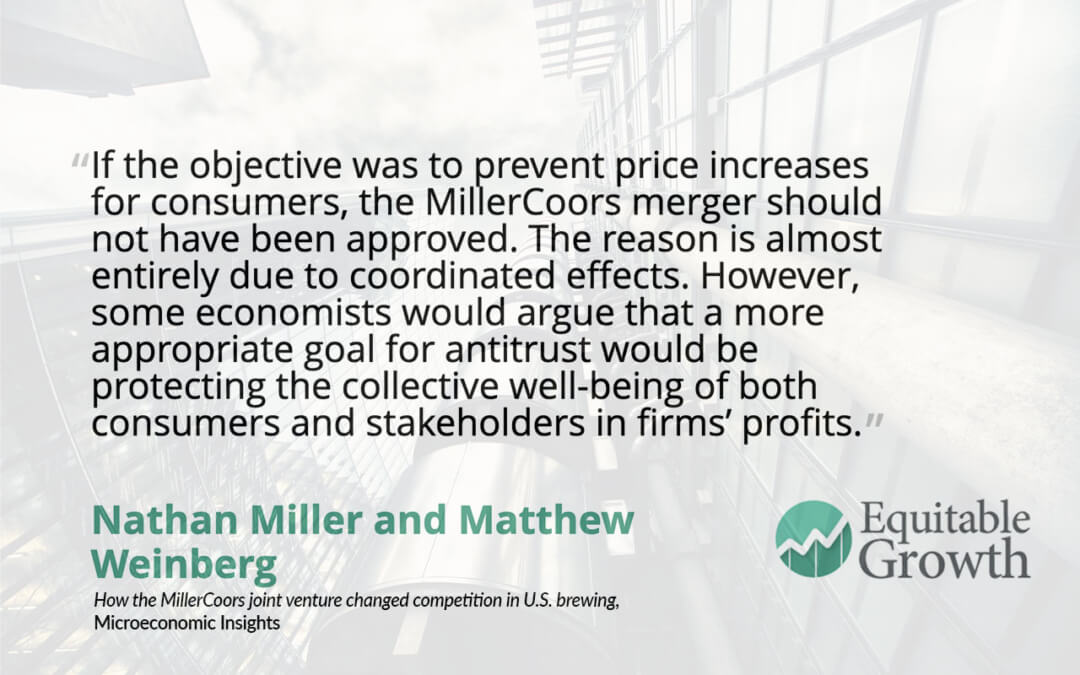 John Van Reenen
Massachusetts Institute of Technology
John Van Reenen is the Ronald Coase School Professor at the London School of Economics, and is an MIT Initiative on the Digital Economy Digital Fellow. Van Reenen has published widely on the economics of innovation, labor markets, and productivity. In an Equitable Growth working paper co-authored with grantees Alex Bell and Raj Chetty at Harvard University, Xavier Jaraval at the London School of Economics, and Neviana Petkova at U.S. Treasury, Van Reenen looks at the lifecycle of inventors and determines that increasing exposure to innovation during childhood significantly affects children's' propensities to become inventors, with large gaps currently by income, gender, and race.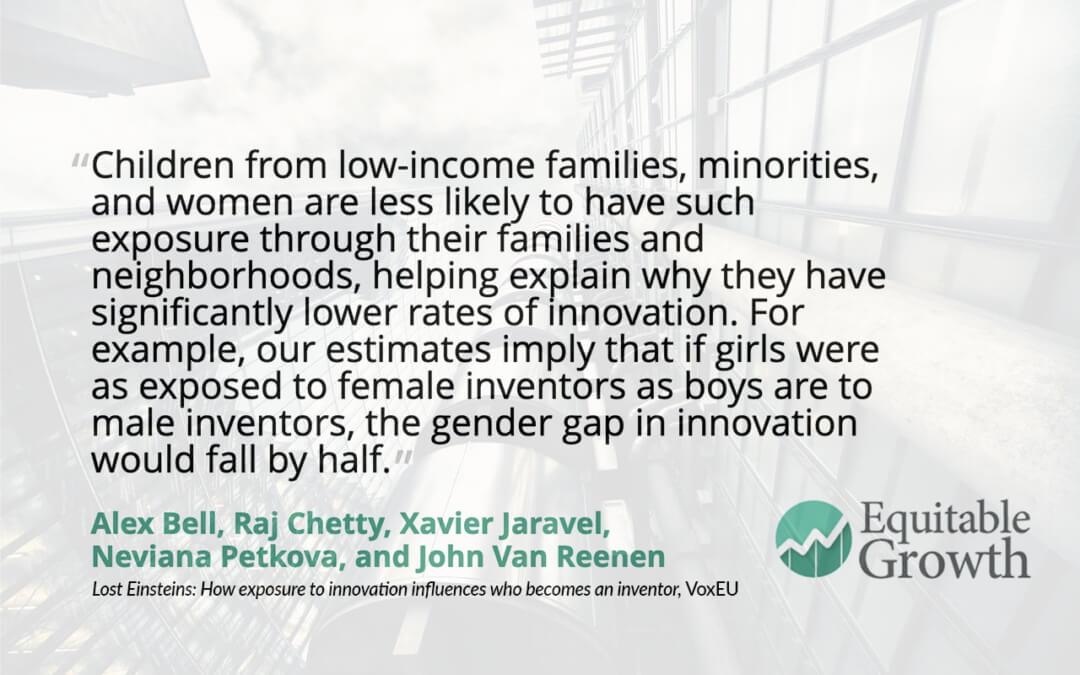 Nancy L. Rose
Massachusetts Institute of Technology
Nancy L. Rose is the Charles P. Kindleberger Professor of Applied Economics at the Massachusetts Institute of Technology, where her research focuses on industrial organization, competition policy, and the economics of regulation. She previously served as deputy assistant attorney general for economic analysis in the Antitrust Division of the U.S. Department of Justice and directed the National Bureau of Economic Research program in Industrial Organization. She is a co-author on two Equitable Growth publications related to antitrust enforcement and competition issues, including the recent report, "Restoring competition in the United States: A vision for antitrust enforcement for the next administration and Congress," as well as a related column recommending guiding principles for U.S. vertical merger enforcement policy.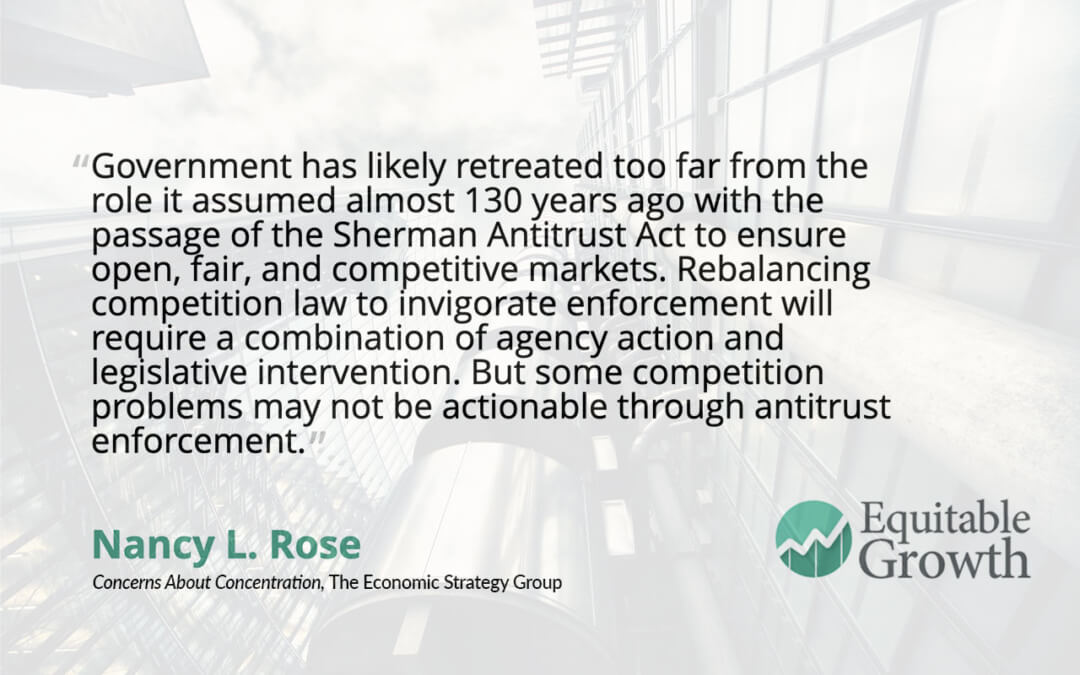 Equitable Growth is building a network of experts across disciplines and at various stages in their career who can exchange ideas and ensure that research on inequality and broadly shared growth is relevant, accessible, and informative to both the policymaking process and future research agendas. Explore the ways you can connect with our network or take advantage of the support we offer here.