Climate change among many issues discussed at annual Western Economic Association International conference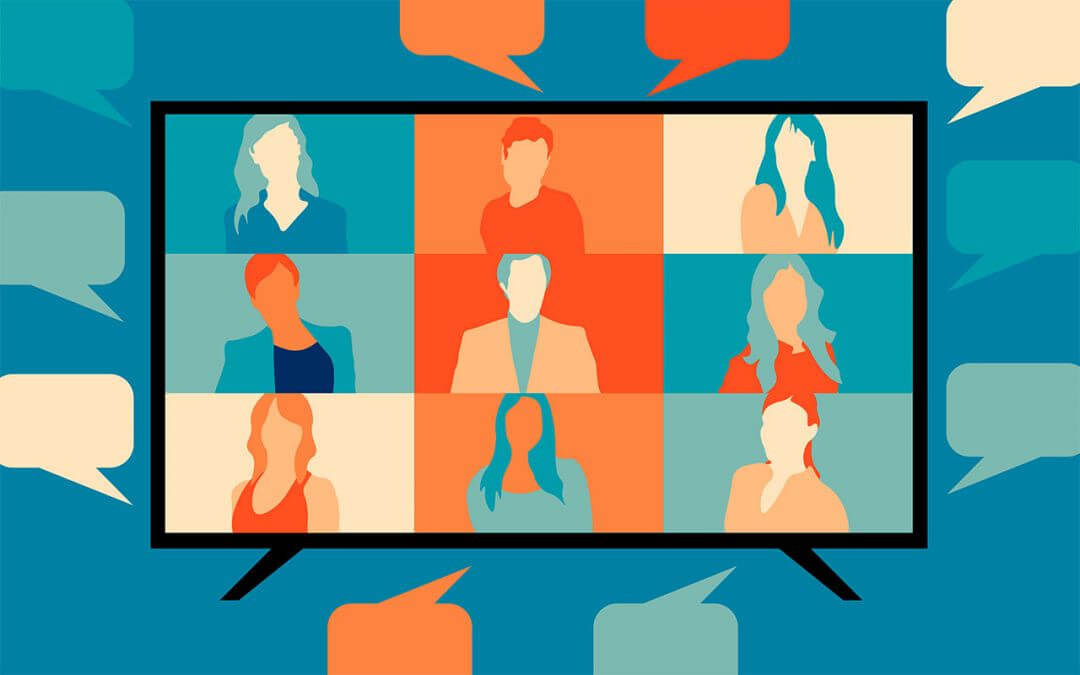 The Western Economic Association International at the end of June held its 96th annual conference, bringing audiences together for more than 280 concurrent sessions to collaborate, share, and learn from each other. From June 27 to July 1, economics professionals at all stages of their careers met virtually to discuss and present research in all areas and specializations of economics.
The conference touched on many topics, from inflation to competition to racial disparities in algorithms and earnings inequality, and featured skills-building and networking opportunities as well. Equitable Growth and its community of scholars and grantees were well-represented in this year's WEAI programming, including:
Another Equitable Growth highlight at this year's event was a paper session organized and chaired by Macroeconomic Policy Analyst Michael Garvey. The session focused on better understanding how new avenues for economic modeling and climate change risk analysis can improve policymaking and decision-making around climate change. Among the highlights:
The University of California, Los Angeles' R. Jisung Park presented Equitable Growth-funded research on how increased temperatures due to climate change negatively impact workplace safety and labor market inequality. The research, co-authored with UCLA's Nora Pankratz and Stanford University's Patrick Behrer, finds that young working-class men on the lower end of the income distribution face the most risk from traditional heat-related workplace injuries and that significant increases in workplace safety investments lead to a significant reduction in the number of reported injuries.
Lint Barrage of the University of California, Santa Barbara presented a macro climate-economy model that demonstrates the significant fiscal impact of climate change on aggregate productivity, capital depreciation, household well-being, and public health costs, among others.
Williams College's Gregory Casey discussed work, co-authored with Stephie Fried of the Federal Reserve Bank of San Francisco, centered on understanding the differential damage from climate change on consumption and investment. Their paper finds that investment-heavy sectors are more vulnerable to climate change than consumption-driven sectors, as climate change disproportionately reduces investment and capital stock.
The University of California, Santa Barbara's Tamma Carleton summarized a series of papers that provide recommendations for updating the U.S. calculation of the social cost of carbon, or the monetized damages of an additional metric ton of carbon dioxide, which is a key tool used to evaluate the costs and benefits of climate policies. Carleton also covered the ongoing work of the Climate Impact Group, a collaborative network of experts from various research institutions, to collect and analyze sector-specific data and update the social cost of carbon in such a way that accounts for all sectors and dimensions of uncertainty, equity, and inter-sector links.
Discussants of these papers—University of Chicago's Ishan Nath and UC Davis' Frances Moore—touched on the implications of the findings for policy and for U.S. workers. Nath explained how the estimates of both aggregate and distributional consequences of climate change provided in Barrage and Casey's work can inform climate policy decisions and adaptation. Moore, discussing Park and Carleton's remarks, highlighted the lessons to be drawn for implementing workplace climate adaptations, the importance of regulations, and the interaction between inequality, the macroeconomy, and climate change damages.
This session followed Equitable Growth's recent effort to increase our focus on research on the impact of climate change on economic inequality and growth. Our 2021 Request for Proposals included a call for studies centered on climate and the macroeconomy, as well as those in other areas that touch upon the effects of climate, for instance, on human capital development. Earlier this year, as part of our monthly series highlighting researchers on the frontier of social science research, we published an installment featuring scholars investigating the economic impacts of climate change. We also published a column by Gernot Wagner covering key takeaways from a 2020 policy workshop addressing the promises and challenges of using carbon pricing to combat climate change. And last year, as part of our Vision 2020 series of essays presenting evidence-based ideas to shape the policy debate, Leah Stokes and Matto Mildenberger published a chapter on implementing equitable climate policy in the United States.
Not only were we able to elevate new, cutting-edge research exploring the economic impacts of climate change, but this year's WEAI event also provided us with an important way to engage with and highlight the work of many of our network members and staff and to introduce our research to this audience for the first time. We look forward to exploring additional engagement and collaboration opportunities with WEAI and other regional economics and social sciences conferences in the future.