Expert Focus: Examining and elevating the economic experiences of AANHPI populations

Equitable Growth is committed to building a community of scholars working to understand how inequality affects broadly shared growth and stability. To that end, we have created the monthly series, "Expert Focus." This series highlights scholars in the Equitable Growth network and beyond who are at the frontier of social science research. We encourage you to learn more about the researchers featured below, those featured in prior installments, and our broader network of experts.
May is AANHPI Heritage Month in the United States, a period of time to commemorate the achievements and contributions of Asian Americans, Native Hawaiians, and Pacific Islanders.1 This large and diverse demographic group—the fastest-growing racial or ethnic group in the United States—faces distinct challenges, and has been uniquely impacted by the coronavirus pandemic, the ensuing recession, and a troubling wave of anti-Asian violence and discrimination across the country since last March. The Asian American community traces its origins to more than 20 countries in East and Southeast Asia and the Indian subcontinent, and there are more than 21 distinct Native Hawaiian and Pacific Islander ethnic groups on which the U.S. Census Bureau collects data. These groups are not a monolith—each subpopulation has vastly different cultures, histories, languages, economic characteristics, and more—and the diversity of experience among AANHPI populations is often misrepresented when data for these populations are aggregated.
This month's Expert Focus looks at scholars across disciplines doing economic research on AANHPI populations and their experiences in the United States. This includes work on intergenerational mobility, wage equality and access to the U.S. labor market along race and gender lines, health outcomes, and recently, the disparate impacts of the coronavirus pandemic and recession on AANHPI communities. These researchers also have worked to improve research and data collection methods—from oversampling to data disaggregation, and other initiatives to ensure the data more accurately capture the diversity of Asian American subgroups in the United States.
Raj Chetty
Harvard University
Raj Chetty is the William A. Ackman professor of public economics at Harvard University and the director of Opportunity Insights, which uses data to examine how to give children from disadvantaged backgrounds a better chance at success. The resulting—and widely cited—Opportunity Atlas project presents various data on children's outcomes in adulthood based on the neighborhood in which they grew up, and allows users to filter the data based on income level, gender, and race, including for Asian American children. This important database provides a unique and disaggregated look at intergenerational mobility in the United States, and how socioeconomic and demographic differences impact outcomes in adulthood. Chetty's research combines empirical evidence and economic theory to design more effective public policy, from tax policy and Unemployment Insurance to education and housing access. He also is a former member of Equitable Growth's Steering Committee and in 2018, Equitable Growth featured a working paper by Chetty and co-authors on the innovation and invention gap among women and people of color, including Asian Americans, in the United States.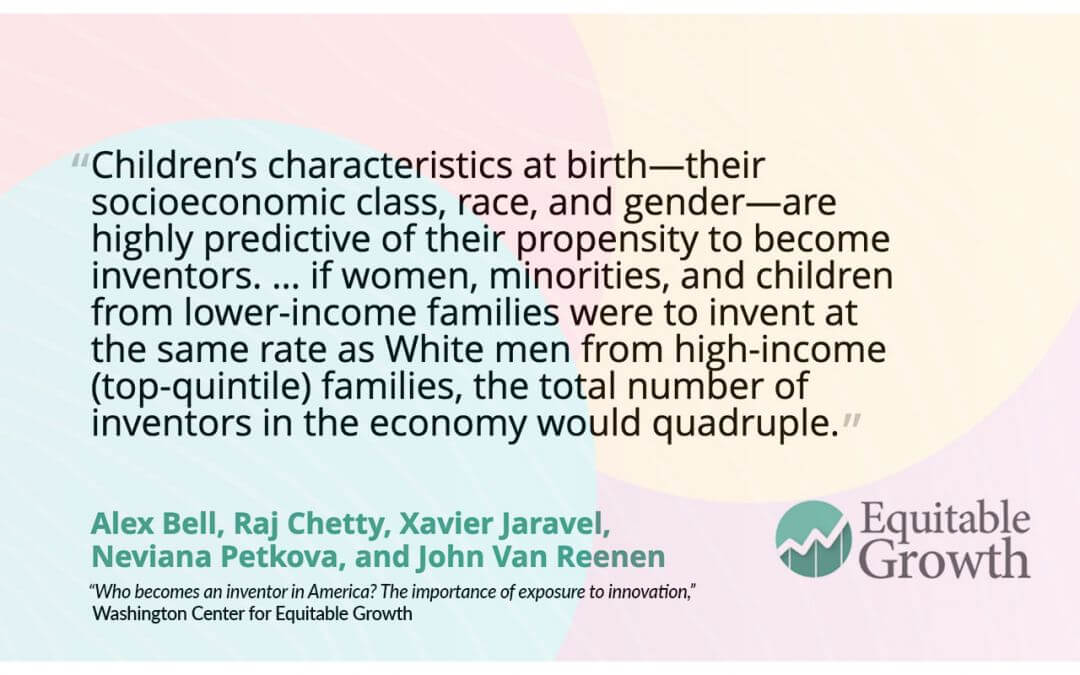 ChangHwan Kim 
University of Kansas
ChangHwan Kim is a professor of sociology and the director of Graduate Studies in the Sociology Department at the University of Kansas. He specializes in the areas of stratification, work and organizations, race and ethnicity, and Asian American and Korea studies, using quantitative methods, panel models, and diverse statistical decompositions. A common thread of his work is to generate knowledge and findings that guide policymakers who are looking to address socioeconomic polarization in U.S. society and the economy. A 2014 study with co-author Yang Zhao, also of the University of Kansas, finds that even when accounting for demographic and other factors, such as years of work, industry, and geographic region, Asian American women who have graduated from college supervise fewer workers than their White counterparts. This finding highlights that variables in human capital alone cannot fully account for the underrepresentation of Asian Americans in high-level positions, which suggests that discrimination and stereotypes likely play a role in preventing access to these roles.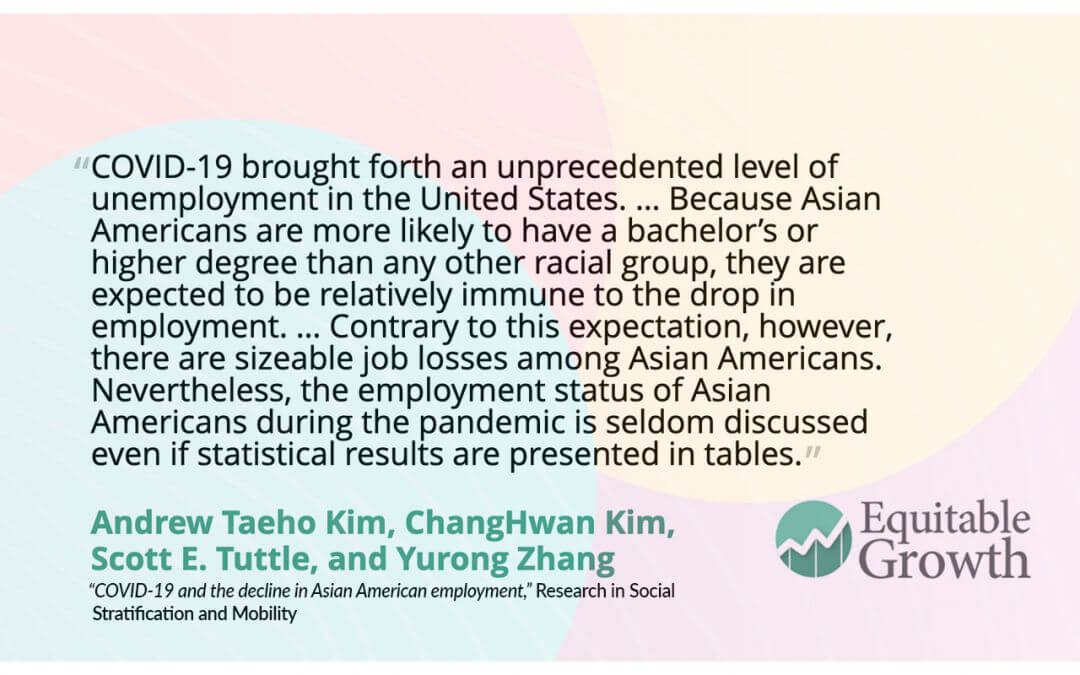 Paul Ong
University of California, Los Angeles
Paul Ong is an economist, research professor, and the director of the Center for Neighborhood Knowledge at the University of California, Los Angeles Luskin School of Public Affairs. He is also the founder and former editor of AAPI Nexus, one of the few national journals focusing on policies, practices, and community research to benefit the nation's burgeoning Asian American and Pacific Islander communities. Ong's research centers on the U.S. labor market status of people of color and immigrants, sustainability and equity, the racial wealth gap, and the role of urban structures in the reproduction of inequality. He has served as an advisor to the U.S. Census Bureau, the U.S. Department of Justice, the California Department of Social Services, and the Employment Development Department, among others. Ong has published several books, including on Asian immigration and Asian American race relations in the United States, and has written extensively over the past year on the disparate impacts of the coronavirus on Asian Americans, including the surge in anti-Asian sentiment that has led to increased violence and discrimination against these communities.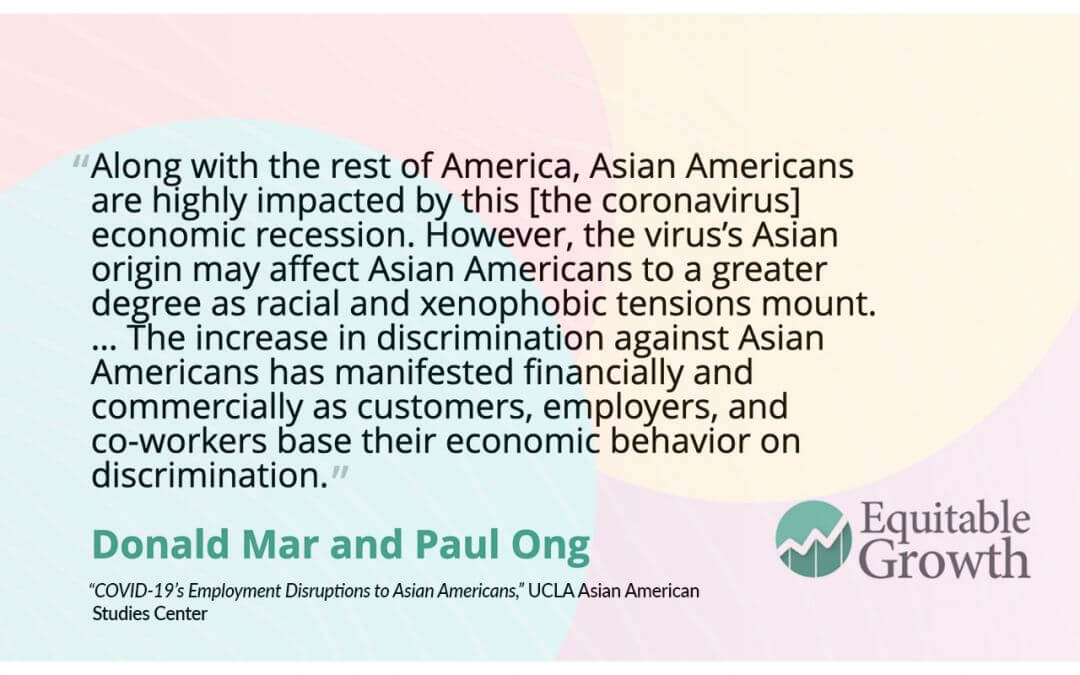 Sela Panapasa
University of Michigan
Sela Panapasa is an associate research scientist in the Research Center for Group Dynamics at the University of Michigan Institute for Social Research. Her research interests lie in family demography, race and ethnicity, health disparities, and comparative studies. She is currently studying the impacts of socio-demographic change on the health and well-being of Pacific Islanders living in the United States across their life course, with the goal of providing baseline data needed to address and eliminate health disparities among Native Hawaiian and other Pacific Islanders. Panapasa also has chaired the U.S. Census Bureau's Advisory Committee on Native Hawaiian and Pacific Islanders, advising the agency on best practices for reaching these communities in the decennial census count. She also served on the U.S. Department of Health and Human Services Office of Minority Health Advisory Committee on Minority Health, advising the office on improving data on the health of hard-to-survey populations. This work led to the 2014 Native Hawaiian and Pacific Islander National Health Interview Survey. Her focus on collecting and assessing socioeconomic and health data for Pacific Islanders is an important contribution to the existing literature, and she is a proponent of the push to disaggregate data on subgroups and difficult-to-reach groups within the AANHPI populations.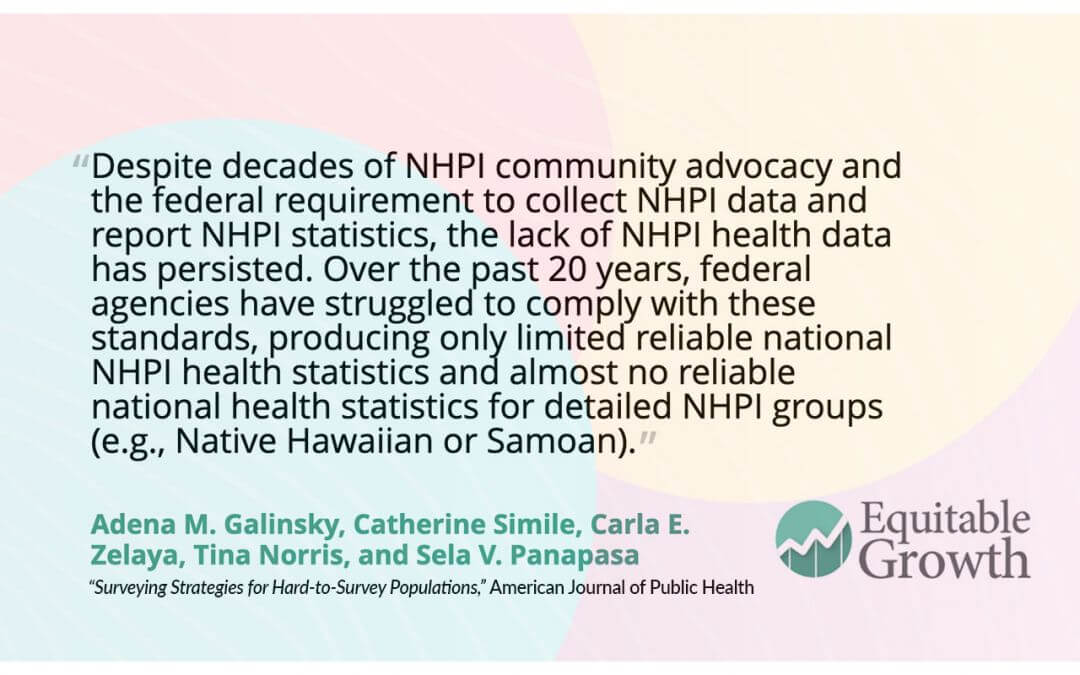 Janelle Wong
University of Maryland
Janelle Wong is a professor of American Studies and a faculty member in the Asian American Studies program at the University of Maryland, College Park. Her research interests include Asian American studies, race, religion and politics, political participation, immigration, and political attitudes and behaviors. She is a senior researcher at AAPIData.com, which publishes demographic data and policy research on Asian Americans and Pacific Islanders—an issue she co-authored a research article on in 2018, arguing that accurately collecting these data is a civil rights issue. Wong also recently published, with co-author Sono Shah at the Pew Research Center, an analysis of the 2016 National Asian American Survey that finds overarching political consensus within the Asian American population across policy and issue areas. She has also written on best practices for collecting data online among communities of color, and has advocated for affirmative action policies and other Asian American issues. Her 2011 book, Asian American Political Participation: Emerging Constituents and their Political Identities, was based on the first nationally representative survey of Asian Americans' political attitudes and behavior, which was conducted in eight different languages with six different Asian American subgroups.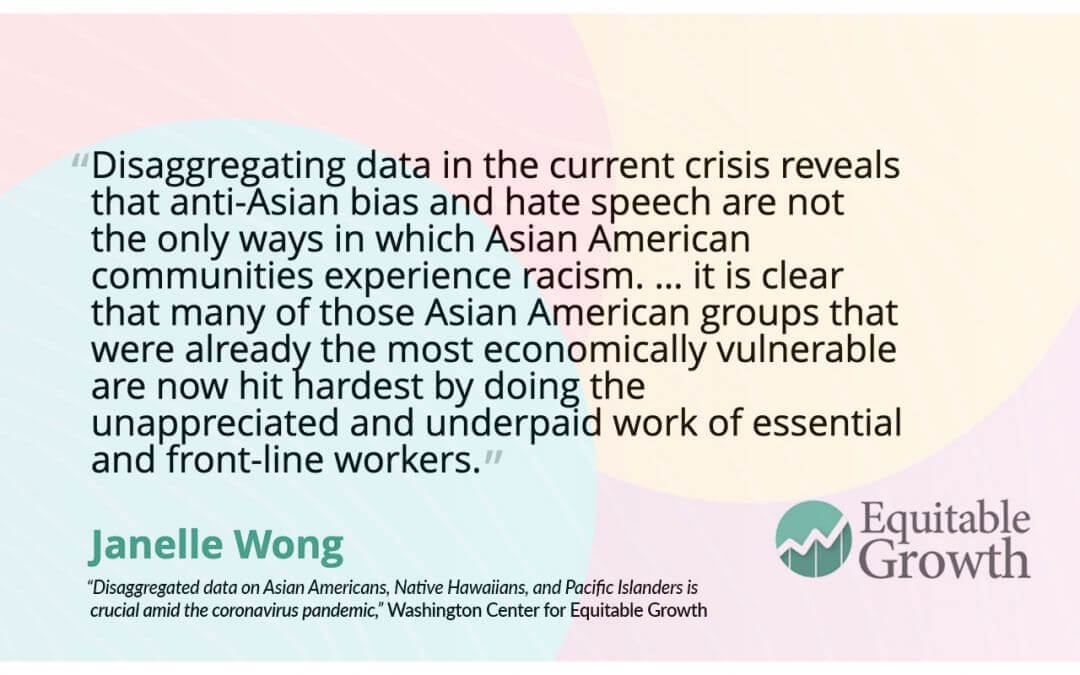 Equitable Growth is building a network of experts across disciplines and at various stages in their career who can exchange ideas and ensure that research on inequality and broadly shared growth is relevant, accessible, and informative to both the policymaking process and future research agendas. Explore the ways you can connect with our network or take advantage of the support we offer here.
End Notes
1. Equitable Growth uses AANHPI as a broad term here because this is the term used in most data gathering and collection efforts. AANHPI is an umbrella term and does not fully encompass the diversity of this population group, or the distinction between AA and NHPI communities, per the Office of Management and Budget's revised guidelines on racial categories. The OMB approves data collection by federal agencies and provides guidelines for collecting and disseminating data on race and ethnicity.