Coronavirus recession layoffs require reforms to the Unemployment Insurance program now to fully protect all U.S. workers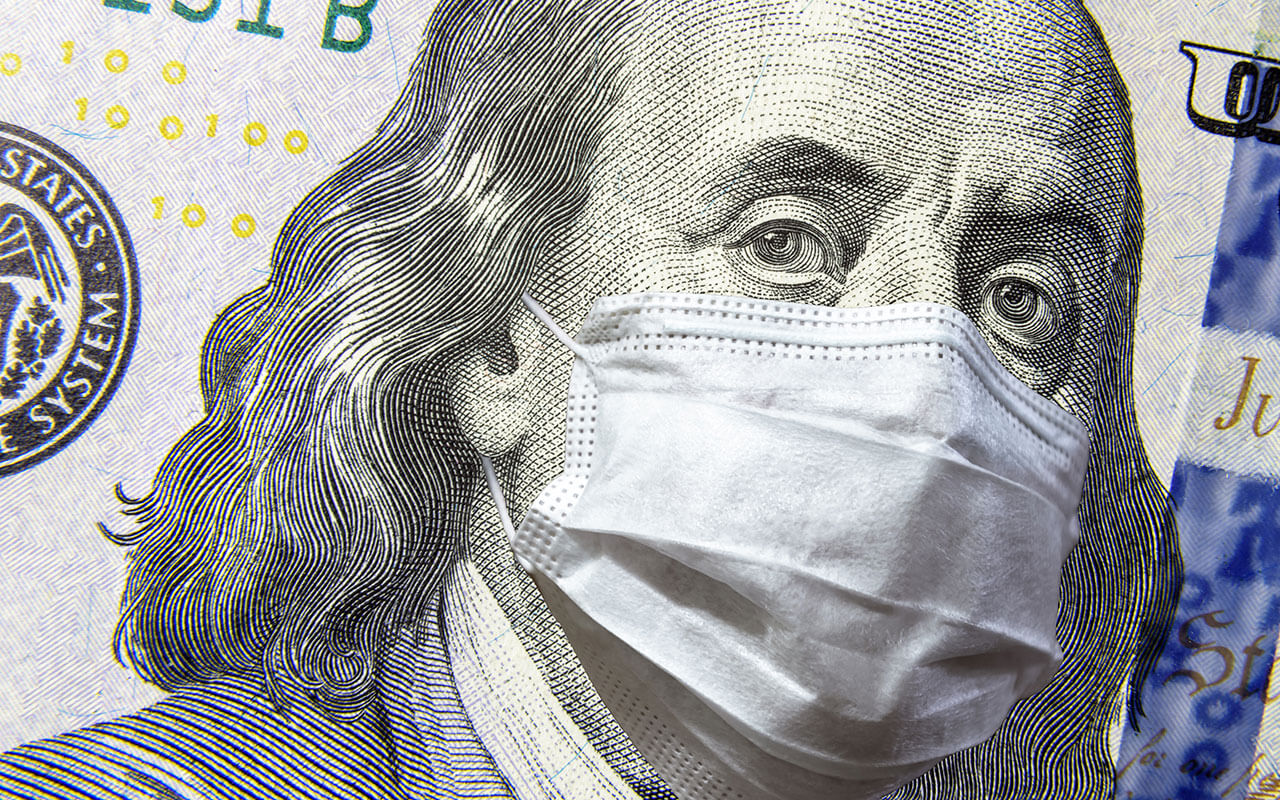 (This piece has been updated to reflect the release of Sen. Michael Bennet's Unemployment Insurance reform proposal on March 24, 2020.)
In the midst of the first layoffs in the United States from the widespread coronavirus-related slowdown in economic activity, Congress needs to take a hard look—now—at our system of unemployment insurance.
Since its creation during the Great Depression, unemployment insurance has helped millions of unemployed people across the country keep food on the table and pay their rents and mortgages. And by enabling families to continue buying what they need, these benefits have helped shore up the U.S. economy, mitigating the impact of a recession and supporting a recovery. In short, unemployment insurance is an invaluable social insurance program for the scary times we find ourselves in today.
Yet over the past few decades, the Unemployment Insurance program, which is run by the states but overseen by the federal government, has been weakened by policy negligence on the part of elected officials—especially since the Great Recession of 2007–2009—creating problems that were on clear display during the tepid recovery that followed.
For one thing, the trustfunds in many states, which administer the basic Unemployment Insurance program, are not prepared for a significant economic downturn. Some have reserves that could run out in six months. There is a clear need for a significant infusion of federal resources to ensure the stability of the state trust funds.
Recently, Gabriel Chodorow-Reich of Harvard University and John Coglianese of the Federal Reserve proposed several evidence-based reforms to unemployment insurance. Their proposals are included in a chapter of Recession Ready: Fiscal Policies to Stabilize the American Economy, a book from the Washington Center for Equitable Growth and The Brookings Institution's Hamilton Project that brings attention to policies that strengthen automatic stabilizers, programs that help shorten and ameliorate economic downturns.
The goal of Chodorow-Reich and Coglianese in their Recession Ready chapter is to identify evidence-based improvements in unemployment insurance that will reduce the pain that unemployed workers and their families experience, as well the long-term economic damage from future recessions. They identify a number of shortcomings with the current system.
First of all, since states bear much of the program's cost, they have considerable leeway in how to run the program. Laid-off workers—depending on the state in which they were employed—face different rules. These rules vary by who qualifies for benefits, how much they receive (maximum benefits range from $235 to $1,173 per week), and how long they can receive benefits (duration ranges from 12 weeks to 28 weeks).
Moreover, challenging application processes in some states discourage workers from applying. These and other factors mean that not everyone who can receive benefits does. In 2018, only 35 percent of unemployed individuals who had been out of work fewer than 26 weeks received regular benefits. (See Figure 1.)
This, of course, reduces the microeconomic benefits—the system can't help families who don't participate in it. But it also diminishes the macroeconomic effects of the program because the wider economy does not benefit from the additional consumer spending that would result from broader benefit delivery.
Second, the Unemployment Insurance program contains an Extended Benefits element, but when it kicks in, the states have to spend more on the extensions. The Extended Benefits program adds up to 20 weeks of benefits (depending on the state) and is triggered within a state when the state's unemployment reaches a certain rate. Unlike the regular Unemployment Insurance program, the federal government partially funds the Extended Benefits program. Even so, when it kicks in, the states still have to spend more on the extensions. These expenditures come at a time when many states are struggling to meet their balanced budget requirements. As a result, states often make eligibility difficult for workers.
In an exciting and promising development, Sen. Michael Bennet (D-CO) has just released a proposal that would essentially codify many of the recommendations made by Chodorow-Reich and Coglianese in Recession Ready. Those recommendations attempt to address the Unemployment Insurance program's shortcomings and fall into two categories: fixes to the regular unemployment insurance system and fixes to the Extended Benefits program for the long-term (six months or more) unemployed. Here's a breakdown of the proposals.
Regular unemployment Insurance benefits
Both the Bennet bill and the Recession Ready proposal calls for two reforms to the regular Unemployment Insurance program:
Expand eligibility. The proposed reforms would make part-time workers and those seeking part-time work eligible for the program. This reform reflects the changing nature of work and that vulnerable populations have long worked jobs with less than full-time hours, either because of responsibilities outside the workplace or difficulty amassing hours because of employers' business models. Expanded eligibility also would harmonize across states the level of wage income required to qualify for benefits. By lowering the thresholds in some states, more workers would be eligible for benefits.
Increase benefit amounts. States have imposed a variety of administrative hurdles to workers' accessing unemployment benefits. There have been proposals for indirect ways of encouraging take-up, such as mandating that employers inform terminated employees of their eligibility, but Chodorow-Reich and Coglianese, as well as Sen. Bennet, propose a financial one—raising weekly benefit amounts. Sen. Bennet's legislation would require states to provide benefits that replace at least 75 percent of the unemployed worker's previous weekly wage. His legislation also follows Chodorow-Reich and Coglianese's recommendation to boost weekly benefits by $50, financed entirely by the federal government, during periods of high unemployment. This would increase the return to filing a claim.
To give a sense of what could be accomplished by raising sign-up rates, Chodorow-Reich and Coglianese analyzed the widely varying sign-up rates in the states and found that if all the states had rates equal to the 10 top states, the number of beneficiaries would generally increase by 1 million. During the Great Recession, there would have been 2 million more recipients. This is especially important in the current economic context. Given that the coronavirus recession is a national emergency due to a highly infectious disease, we want those who have been laid off to stay at home until the health crisis passes.
Extended Unemployment Insurance benefits
These reforms to the Extended Benefits program are extremely important because they will be especially significant if the approaching economic downturn results in significant long-term unemployment. These reforms include:
Make extensions to benefits fully federally financed. Making the Extended Benefits program fully federally financed today and in future recessions would ease the financial burden on states, expand access to the benefit for workers, and help regions especially hard hit by an economic downturn.
Remove "look-back" provisions for extensions. Extended Benefits begin when a state's unemployment rate hits a high level, but they remain in effect only if unemployment keeps rising—referred to as the look-back provision. By the time many workers have run out of regular benefits and need the extension, often the state unemployment rate is high but declining. To address this problem, the Recession Ready proposal and Sen. Bennet's bill both eliminate the look-back provision.
Increase automaticity. In times of macroeconomic crisis, unemployed workers should not wait for Congress to debate the politics of granting benefit extensions. To assist workers who need to pay rent and stabilize a gyrating macroeconomy, workers should be able to count on unemployment insurance in times of need. Recognizing this, the Recession Ready proposal suggests adding additional triggers to extend benefits automatically as the national unemployment rate climbs. Sen. Bennet's bill adopts the triggers suggested by Chodorow-Reich and Coglianese and adds additional triggers to make the program even more responsive, including by increasing the regular benefit amount, as referenced in the section above. Notably, the bill creates a separate trigger based on the Sahm Rule, created by former Federal Reserve Board economist and now Equitable Growth's Director of Macroeconomic Policy Claudia Sahm, which uses increases in the unemployment rate—rather than threshold levels—to accurately indicate when the U.S. economy is in the midst of a recession.
Recession Ready contains other ideas for stimulating the economy in a recession, and Congress should consider those as well, given the economic abyss we're currently facing. They include enhancing benefits from Medicaid and the Children's Health Insurance Program, the Temporary Assistance for Needy Families program, and the Supplemental Nutrition Assistance Program. These proposals are aimed specifically at low-income families. In addition, the book contains ideas for new policies that would automatically inject funds into infrastructure projects and provide all Americans with additional cash.
And Equitable Growth's latest book, Vision 2020: Evidence for a stronger economy, includes other countercyclical policy ideas, most notably a proposal to use executive powers to reform existing laws and regulations governing many sectors of the economy when a recession hits.
All these ideas are worthy of consideration.
A coronavirus recession is almost certainly approaching, if it's not already here. But it's not too late to improve government programs that will inevitably be called on to rescue the U.S. economy. As evidence-backed research and analysis clearly demonstrates, Sen. Bennet's proposal would be a good start.