New board member Mehrsa Baradaran brings expertise on economic inequality and the racial wealth gap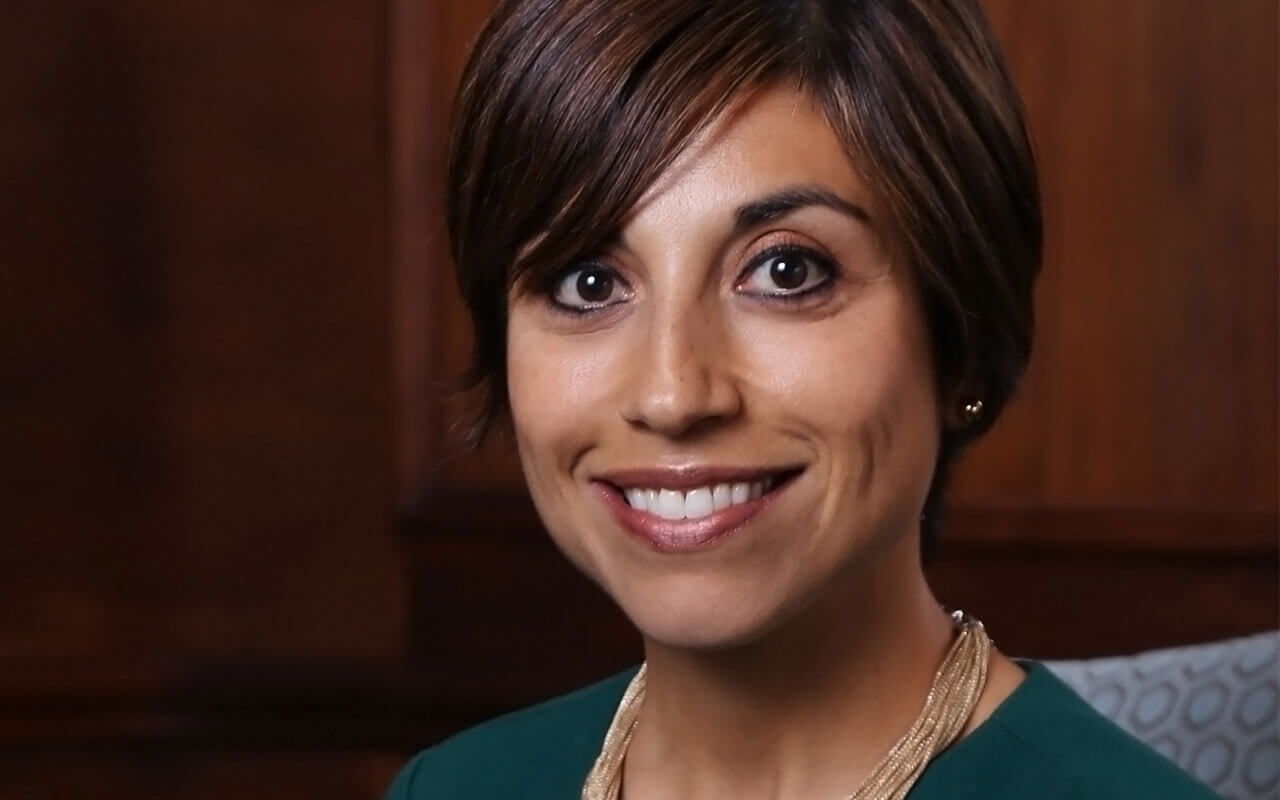 The Washington Center for Equitable Growth is pleased to announce that Mehrsa Baradaran, professor at University of California, Irvine School of Law, will join the Board of Directors. Baradaran is a leading scholar on banking law and financial inclusion and has developed a number of policies to address economic inequality and the racial wealth gap.
In her most recent book, The Color of Money: Black Banks and the Racial Wealth Gap, Baradaran explores the history behind the racial wealth gap and the reasons for which it has persisted for more than 150 years. Baradaran focuses on the role of black banks, ostensibly created to help build wealth in the black community, that emerged in the late 1960s.
In response to demands from black activists for reparations and race-specific economic redress following the Civil Rights Act of 1964, the Nixon administration offered the solution of "black capitalism," of which black banking was a crucial feature. It allowed President Richard Nixon to maintain a segregated economy and keep the support of white voters. In the context of housing segregation, racism, and Jim Crow, all of which were still prevalent in the United States at the time, "not only was it impossible for black banking to be separate and equal, they could not even be separate and profitable," Baradaran observes in The Color of Money.
Baradaran will be speaking on the racial wealth gap at Equitable Growth's Vision 2020 conference on November 1. The event will bring together leading voices from the policymaking, academic, and advocacy communities in Washington, D.C., to highlight the most pressing economic issues facing Americans today.
Baradaran argues that even today, policymakers push tax breaks and incentives purported to revitalize black or low-income neighborhoods—such as the "opportunity zones" program created by the 2017 tax law—without awareness of the racist origins of these market-based solutions. Black ghettos that suffered from generations of forced racial segregation under federal law were rebranded as enterprise zones, then as opportunity zones.
These ideas build on work from her earlier book, How the Other Half Banks: Exclusion, Exploitation, and the Threat to Democracy, which documents the demise of community-based banks and credit unions—"banks with souls"—and the shift toward check­-cashing services, payday lenders, and title vendors charging fees and interest higher than any chartered bank could legally impose among families in the bottom 50 percent of the income distribution. (See her video about How the Other Half Banks here.)
Baradaran proposes restoring postal banking, which existed in the United States in the early 20th century, as a way to help those who are "underbanked," or insufficiently served by banks and have to turn to alternative and often predatory financial services as a result. As the world's largest retail network with more than 30,000 retail locations, the U.S. Postal Service is already equipped to handle essential banking services. Not only is the postal service an institution that is not motivated by profit and must legally serve all Americans, but also more than half of locations are found in ZIP codes that currently aren't served by any banks, putting them in an ideal position to serve the underbanked.
Baradaran's research and ideas to address U.S. economic inequality go beyond banking. She proposes "A Homestead Act for the 21st Century" to build wealth for Americans who were excluded from historical programs that supported intergenerational wealth. Her program would create a public trust to purchase abandoned properties in target cities and grant them to qualified residents, combined with a holistic suite of public investments in infrastructure and jobs to revitalize local communities.
Notably, Baradaran has underscored the importance of thinking critically about reparations, starting with the measurement of wealth that was extracted and deprived from communities. She said in a recent interview, "though I talk a lot about fixing the racial wealth gap through housing and through a variety of different policies, I think what is the most important policy thing that we can do is to talk about reparations in a serious methodological way. Just to measure the harms done, to look at the theories of justice that would justify a solid and robust reparations program."
The racial wealth gap, Baradaran argues, isn't an issue limited to the well-being of a subset of the U.S. population. The racial wealth gap is intimately tied to the issue of wide economic inequality in the United States and must be central to solutions to reduce inequality. In her words, "You can't understand why we have the gaps that we do and the inequalities that we do until you understand it was all based on anti-black racism and segregation."
Baradaran's work has played an immensely important role in drawing attention to the institutions and financial structures that have created and perpetuated economic and racial inequalities in the United States. We are thrilled for this opportunity to learn from and work in partnership with professor Baradaran to advance a new economic vision.