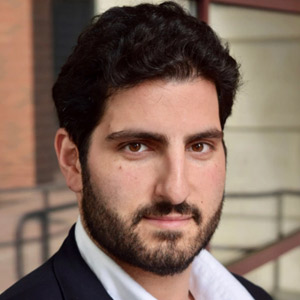 Mark Paul
Assistant Professor of Economics
New College of Florida
Mark Paul is assistant professor of economics at New College of Florida. His research is in the areas of inequality, environmental economics, and applied microeconomics, focused on understanding the causes and consequences of inequality and assessing and designing remedies to address it. He is a fellow at the Roosevelt Institute and previously was a postdoctoral associate at the Samuel DuBois Cook Center on Social Equity at Duke University. He received his Ph.D. in economics from the University of Massachusetts Amherst in 2016 and his Bachelor of Arts in economics, cum laude, from the University of Massachusetts Amherst in 2011. His writings have appeared in The American Prospect, The Nation, The Hill, Washington Monthly, US News & World Report, Jacobin, and Dissent, among other publications. His work has been cited by The New York Times, The Washington Post, CNN, The Atlantic, Vox, Bloomberg, The Financial Times, Slate, and more.
Mark Paul's Working Papers
See working papers authored or coauthored by this expert.
View Working Papers