Improved public school teaching of racial oppression could enable U.S. society to grasp the roots and effects of racial and economic inequality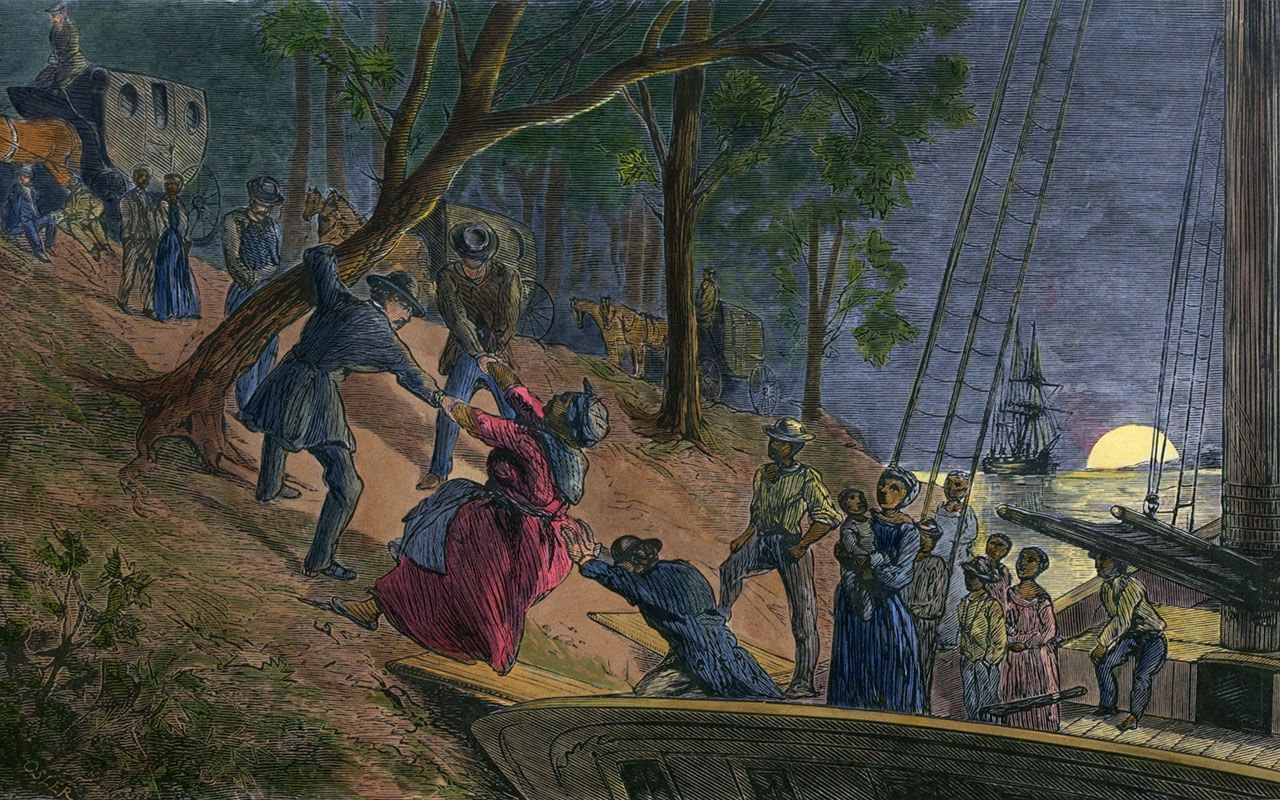 Every February for the past 45 years the United States commemorates African American history—a month dedicated to learning about and celebrating the accomplishments and stories of black Americans throughout our nation's history. Typically, Black History Month is observed through various activities and lessons in school. In our public school systems in particular, teachers add elements to their curriculum about famous African American authors, scientists, politicians, and innovators. In history classes, many teachers explore the clash over slavery leading up to the Civil War, the passage of the 13th and 14th Amendments to the Constitution, and the civil rights movement of the 1960s, perhaps discussing the passage of the Voting Rights Act of 1965 and almost always distributing passages written by the Rev. Martin Luther King, Jr. and perhaps Maya Angelou, too.
It's great that all of these topics are being discussed in public schools. But there is a lot more to black history than what our schools showcase during the shortest month of the year. Many Americans don't ever truly discover the depths of the African American experience in ways that fully convey the harm inflicted upon those enslaved before the Civil War and the generations of blacks who continued to suffer from blatant and pervasive racial discrimination over the next 150-odd years.
Public schools tend to gloss over the details of enslavement. And most teachers are not properly equipped to handle discussions of this sordid past in their classrooms or to teach their students about the violent resubjugation of blacks in the South after the Civil War via race riots, lynchings, mass incarceration, voter disenfranchisement, and segregation—actions that spread across the nation as African Americans embarked on the Great Migration out of the South beginning in the late 19th century and continuing well into the post-WWII era.
Because these particular lessons of American history go largely untaught in our public schools, the cascading ill-effects of these discriminatory, state-sanctioned actions on African Americans' opportunities to succeed and thrive amid the growth of the wealthiest and most powerful nation on earth also goes untaught. The missing chapters in our nation's history of racial discrimination and the ensuing economic consequences over generations mask the social costs of inequality and the ways in which it obstructs, subverts, and distorts our economy, and society's ability to stimulate unbiased economic growth as the Washington Center for Equitable Growth's Heather Boushey explains in her book Unbound: How Inequality Constricts Our Economy and What We Can Do About It.
Indeed, evidence-based research demonstrates that racial economic inequality, driven by opportunity-hoarding and discrimination, obstructs the supply of talent, ideas, and capital in our economy, slowing productivity growth. Our racialized criminal justice system and unresponsive political institutions subvert the ability of the vast majority of African American individuals, families, and communities to thrive. And discrimination in our credit, housing, and labor markets across generations slows wealth creation among African Americans and distorts the macroeconomy by undermining consumer spending.
In short, those omitted chapters in U.S. history have wide-ranging policy implications today. And because many Americans do not study the consequences of historical discrimination, they also fail to recognize the profound costs, including social exclusion and marginalization of African Americans, racial economic disparities and the racial wealth gap, lower rates of innovation among minority communities, higher rates of incarceration, poorer health outcomes, and more.
What's more, white supremacy and related violence and vitriol are rising at an alarming pace such that the U.S. Department of Homeland Security, in 2019, acknowledged its serious threat to society. Even the Black Lives Matter movement—which merely asks society to acknowledge the disparities faced by African Americans and the fact that their lives are valued less than other demographic groups (not that black lives should be valued more than others)—sparked an outcry from people who likely don't understand the depths of injustice that black Americans have endured for centuries.
We have both advocated extensively for improving the public education system's ability to teach our students about the baleful historical consequences for African Americans of enslavement, Jim Crow, and ongoing racial discrimination, as well as the ramifications that continue to this day. Most recently, in Equitable Growth's newly released book, Vision 2020: Evidence for a stronger economy, we each urge in our separate essays—"Overcoming social exclusion: Addressing race and criminal justice policy in the United States" and "The logistics of a reparations program in the United States"—that the next presidential administration consider new ways to elevate this largely untaught aspect of American history and the African American experience in public schools. Our ideas include:
Allocating funding to local and state-level governments to establish programs and initiatives across subjects within the public Kindergarten through 12th-grade school system that would educate the public about the history of race in the United States and how this history affects social outcomes and our society's beliefs about race
Beginning the necessary work to implement a reparations program that would elevate the full history of the African American experience and improve public education around these topics as a means to acknowledge this complete history and attempt to repair the damage done
Educating people about racial biases and implicit biases, as well as systemic racism, and how these structures and perceptions shape society and the African American experience within it
Perhaps if our public school systems were given the tools and the encouragement to really teach the atrocities and outcomes of slavery, Jim Crow, and ongoing racial discrimination, the African American experience would be better understood by everyone. Improving education around these topics would provide much-needed context to the lived experiences of black Americans and their ancestors, opening up the possibility for understanding around the past and how its legacy continues to affect the present. Maybe then, our society could garner the mainstream support needed to create the targeted policies needed to close the gaps in educational attainment, innovation, economic standing, and the criminal justice system between African Americans and their white counterparts. Maybe then, all Americans could observe Black History Month fully conscious of the plight of black Americans throughout our history, how much they have achieved despite being held back at every turn—and how much more they could do if they weren't.
—Robynn Cox is an assistant professor at the University of Southern California Suzanne Dworak-Peck School of Social Work. Dania V. Francis is an assistant professor of economics at the University of Massachusetts Boston.