Equitable Growth's 2021 policy conference features key speakers and panelists discussing inclusive U.S. economic growth after the coronavirus recession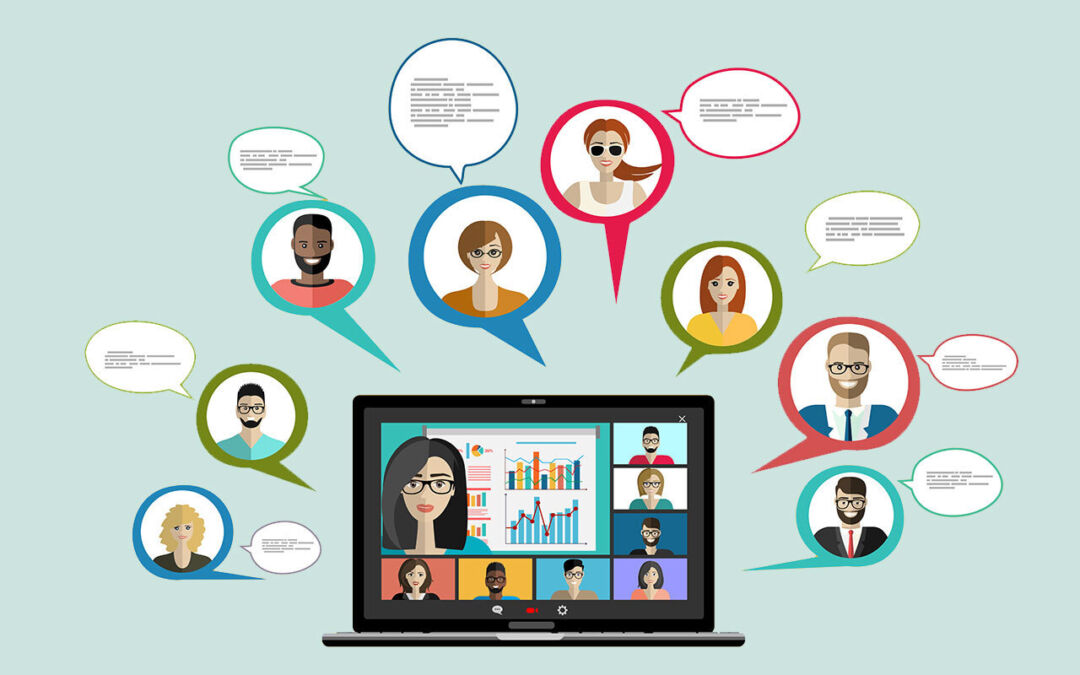 The coronavirus pandemic and resulting historic economic and societal shock revealed underlying systemic fragility driven by longstanding economic inequalities and structural racism. More expansive, more transformative, and more equitable economic policies have helped power a far more rapid recovery, compared to the years following the Great Recession of 2007–2009. But now, the coronavirus pandemic is surging anew while most of those underlying structural fragilities exacerbated by the coronavirus recession, as well as ongoing consequences of climate change, remain exposed and raw.
These economic policy challenges provide an opportunity for policymakers to rebuild a more resilient and inclusive U.S. economy and society. In a nutshell, this is what is on our agenda at our virtual policy conference, "Equitable Growth 2021: Evidence for a Stronger Economic Future," on Monday and Tuesday, September 20–21.
The Washington Center for Equitable Growth, over the course of these 2 days, will examine the progress to date in building a resilient and inclusive economy and the needs for the future by bringing together policymakers, academics, advocates, and thought leaders. The remarks and sessions at the conference will highlight pathbreaking leadership and cutting-edge scholarship that recognizes how a stronger economic future is built on the linkages between racial justice, climate resilience, access to care and family economic security, financial stability, and rebalancing power, so that all can share in the gains of economic growth.
Headlining the conference in a series of fireside chats and remarks are the new Equitable Growth President and CEO Michelle Holder, U.S. Secretary of Labor Marty Walsh, U.S. Rep. Hakeem Jeffries (D-NY), Michigan State University economist and Equitable Growth Steering Committee member Lisa Cook, University of California, San Diego assistant finance professor Carlos Fernando Avenancio-León, and Marketplace host and correspondent Kimberly Adams. Notable panelists are featured in our four panel sessions, taking place in two concurrent blocks on the second day of the conference, focused on the key economic questions of the day.
Below is a preview of the second day of conference and our featured panelists and moderators in the upcoming sessions, as well as their relevant work and experience that will be brought to bear during these discussions. And here is a complete agenda and details about attending the conference.
Concurrent sessions: Block 1
Envisioning a new economic future: What's next?
Tuesday, September 21, 2:05 p.m. – 2:50 p.m.
As U.S. communities and the economy recover from the coronavirus recession, there is an opportunity to build a new economic future defined by investment centered on racial equity and climate mitigation and adaptation. This requires re-envisioning industrial, labor, and macroeconomic policies and redefining economic success beyond aggregate statistics. Panelists will discuss how to leverage deficits to invest in a green future and build broadly shared and sustainable economic growth while ensuring Black, Latinx, Indigenous, and Asian American, Native Hawaiian, and Pacific Islander communities can fully benefit from any such investments.
The panelists are:
Olivier Blanchard, the Robert Solow professor emeritus at the Massachusetts Institute of Technology and the Fred Bergsten senior fellow at the Peterson Institute for International Economics. He is a macroeconomist and has worked extensively on issues including monetary and fiscal policy, labor markets, and the recent global financial crisis. When the coronavirus pandemic hit, French President Emmanuel Macron asked Blanchard, as a leader in the field of macroeconomics, along with Jean Tirole, to chair a commission and write a report on the major structural challenges societies will face in the aftermath of the pandemic, as well as policy solutions to address them. These challenges include climate change, economic inequality and insecurity, and economic disruptions stemming from demographic changes.
Dania Francis, an assistant professor of economics at the University of Massachusetts Boston. She studies the structural causes behind racial and socioeconomic achievement divides. Francis' work includes analyses and research-based policy recommendations for implementing a reparations program for the descendants of enslaved African Americans, economic inequality and the digital divide, school racial segregation, and the link between racial, mental health, labor market, and educational disparities. Her work demonstrates how addressing racial divides are core to addressing the structural challenge imposed by economic inequality.
Brenda Mallory, the chair of the White House Council on Environmental Quality. She has worked alongside academics and in a number of senior roles in public office to advance environmental protections for low-income and communities of color. In her current role, Mallory advises President Joe Biden on policies that foster public health, environmental justice, and the resiliency of U.S. communities to the effects of climate change and natural hazards such as floods and sea-level rise and hurricanes, as well as the best practices to develop carbon capture, utilization, and sequestration projects.
Michelle Holder, president and CEO of the Washington Center for Equitable Growth, will moderate the panel.
Rebalancing Big Tech's grip on the economy
Tuesday, September 21, 2:05 p.m. – 2:50 p.m.
From digital marketplaces to invasive worker surveillance, tech companies play an outsized role in the everyday lives of U.S. workers and their families while evading sufficient scrutiny and providing few consumer and worker protections. Dominant tech platforms stifle innovation and hinder entrepreneurship opportunities, and ubiquitous and invasive management tools risk exacerbating longstanding inequities for workers. Panelists will discuss how sound policy, coupled with a strong, organized advocacy strategy, are needed to manage technological integration so the gains from these advancements are fairly distributed, spurring competition and broadly shared economic growth.
The panelists are:
Lydia DePillis covers economic policy for ProPublica and will moderate the panel.
Concurrent sessions: Block 2
Boosting aggregate demand amid decreased debt
Tuesday, September 21, 2:55 p.m. – 3:38 p.m.
The relief and recovery efforts following the coronavirus recession offset the financial hardship that families in the United States often face in economic contractions and averted a long-term aggregate demand shock. But the sharp recession and ongoing pandemic came after decades of rising income inequality, featuring wealthier households saving more while most households leveraged debt to sustain demand. This session will dive deep into who takes on debt and how different households along the income distribution spend and save, influencing aggregate demand and U.S. macroeconomic stability. Coming out of a unique economic crisis featuring broad-based relief to families, but against a backdrop of inequality and a continuing pandemic, panelists will discuss the opportunities that will lead to a more stable future for families and the U.S. macroeconomy.
The panelists are:
Jeanna Smialek covers the Federal Reserve and the economy for The New York Times and will moderate the panel.
Social infrastructure as an engine for equitable growth
Tuesday, September 21, 2:55 p.m. – 3:38 p.m.
Policy debates on infrastructure spending following the coronavirus pandemic pushed forward our collective understanding of the importance of social infrastructure investments such as child care and the Child Tax Credit, early education, community-based services and support for older adults and people with disabilities, paid sick time, paid leave, and Unemployment Insurance. These social infrastructure programs are core to the health and stability of the U.S. economy. Investments in social infrastructure reap benefits for the families of today and into the future, especially families of color. Panelists will explore potential economic impacts of these investments with a focus on the specific policy levers that will yield significant increases in labor force participation and productivity.
The panelists are:
Alix Gould-Werth, director of family economic security policy at the Washington Center for Equitable Growth, focuses on various social infrastructure programs in her research and will moderate the panel.
To read more about these panelists, please visit our event website, which houses their bios, and register for the event here. We hope you will join us for this 2-day conference to hear from these panelists, and bring your curiosity and questions for the Q&A sessions sprinkled throughout the event!