Scholars and advocates say racial disparities and worker power are key to the coronavirus recession and to long-term U.S. economic recovery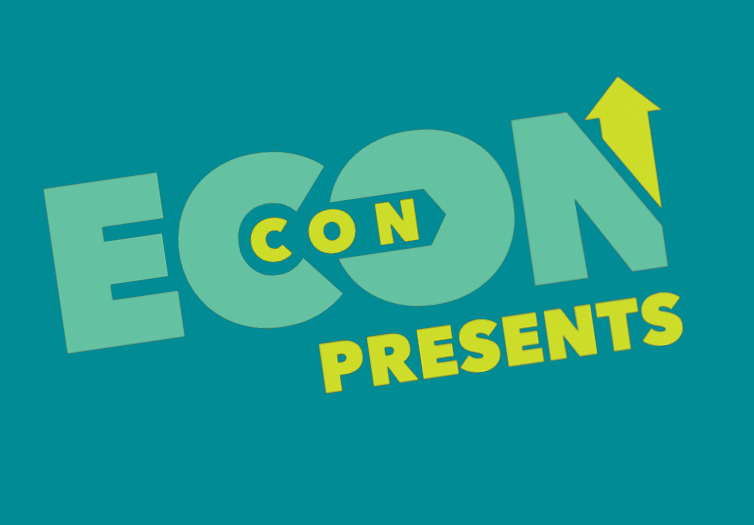 The coronavirus recession took root in a U.S. economy already characterized by profound economic and racial inequality, deeply inadequate public investment, and significant holes in support systems for families. At an October 19 webinar sponsored by the Groundwork Collaborative and several other organizations, including the Washington Center for Equitable Growth, speakers and panelists described past policies that prepared that fertile ground for the spread of the coronavirus, and proposed a series of ideas for recovering from the pandemic and the recession while laying the foundation for a thriving, inclusive economy.
The event, titled "EconCon presents: Building an economy that works for us all," brought together leading scholars and advocates in two panels to discuss the policies that enabled the spread of coronavirus and COVID-19, the disease caused by the virus, as well as the path forward. The event opened with remarks by Sen. Elizabeth Warren (D-MA) and Stacey Abrams, founder of Fair Fight Action, and closed with a keynote address by sociologist Tressie McMillan Cottom of the University of North Carolina at Chapel Hill.
Sen. Warren set the tone for the event in her introductory remarks. She described the current state of the country in graphic terms: "Our country is taking one gut punch after another," she said. "More than 200,000 Americans have died from an infectious disease that is still out of control. Our economy is being squeezed to the breaking point. And families are being pushed off an economic cliff as they lose their jobs and struggle to pay their bills. Black and Brown Americans have been hit the hardest."
"Right now," she continued, "our nation has a serious choice to make about how to recover from this economic crisis. … We could decide to prioritize making this recovery a racially just recovery. And it starts by reframing what we think a strong economy looks like." Pointing to racial economic disparities in employment, housing, and wealth, she added, "We have to stop allowing the economic well-being of people of color to be expendable as long as White folks are doing OK and the stock market is doing OK."
Abrams told the virtual audience that economic recovery depends on the ability of all people to spend and support their families. "We need to rebuild our economy, but we need to learn from past failures and current calamity as we do it," she said. "Fundamentally, the economy does well when we all do well. We have the power to reshape the economy because we are the economy."
Past policies that paved the way for economic disaster
The first panel, titled "How decades of conservative policies and narratives paved the way for economic disaster," featured economist Ioana Marinescu of the University of Pennsylvania, author and former President of Demos Heather McGhee, and Mehrsa Baradaran, professor at the University of California, Irvine School of Law and a member of the Equitable Growth board of directors. New York Times columnist Jamelle Bouie served as moderator.
The panel agreed that the coronavirus recession revealed the weaknesses of the U.S. economy and society. "This crisis could not have done more to reveal and expose some of the mythologies at the heart of our economy," Baradaran said, adding that "people's lives came up against the economy and a lot of policymakers chose economic growth versus people's lives."
Marinescu and McGhee pointed out that that the recession showed the weakness of U.S. social systems. "One of the things that characterizes U.S. social policy as compared to many other rich countries, including Europe … is the paucity of its social protection system," Marinescu said. "We have rolled back a lot of the social protection programs that we had, we have limited the amount, and more and more made them conditional on work." The recession, she added, "exposes the holes in our system in terms of being able to ensure an income for all in a time of crisis like today."
McGhee focused on the role of the public health system. "We don't have a really universal form of guaranteed health insurance, but even beyond that, we also don't have a robust public health system," she said. "We have a fragmented, for-profit health system." She said that the public was shocked that nurses could not obtain adequate personal protective equipment at the beginning of the pandemic, and that half of hospitals in low-income areas had no ICU beds to spare. She blamed the weakness of the system on cutbacks in public health in the latter part of the 20th century.
The panel placed racial animus at the center of the narrative of why liberal economic policies prior to the 1980s failed to support progress for Black Americans, and why low- and middle-income White Americans have been willing to support political leaders over the past four decades whose conservative policies hurt them as well as Black Americans.
Baradaran argued that conservative economic policies were a direct response to the civil rights movement's push for economic equity. She said this led to the rise in the political strength of libertarian, anti-government policies, after an era when the government's role had been seen as critical. The argument that government did not have a role to play in addressing people's economic problems succeeded as it had not before. "The damage has been across society," she said, but has hurt Black communities the most.
McGhee said that in the New Deal and beyond, many of the policies enacted to help people were developed and implemented "with an asterisk, which is a Whites-only basis." "The American Dream got so much harder to attain just as the formal barriers to the American Dream were stripped away for Black and Brown people," she said. McGhee related a story that occurred in many communities around the country when civil rights enforcement began, where formerly segregated public swimming pools were drained and closed to avoid integration. She said this story illustrated how White people resisting integration and civil rights turned against government action. "It was racism, and the link between government action and government action to address civil rights" that made conservative ideas "common sense" for White voters, she said.
Marinescu noted that research shows that countries with more ethnic diversity have poor welfare systems because of racism. She said this had played out in the concept of welfare reform, which was fed by the myth of the "welfare queen," and cut benefits and made them more contingent on work. She said that policies that provide cash to families, such as a universal basic income, support the economy.
Bouie noted that the $600 weekly supplemental payment that was added in March to Unemployment Insurance benefits by the Coronavirus Aid, Relief, and Economic Security, or CARES, Act has now expired, but also that the additional money did not discourage people from working. He asked if the success of this benefit, as well as the $1,200 payment to all families that was also provided early in the pandemic, might lead to similar policies in the future.
The panel expressed varying degrees of optimism in their responses.
Marinescu expressed hope that this has "opened the window." She said images of the "undeserving poor" were giving way to "a much bigger sense of solidarity." She pointed out that "everybody knows that there's a reason why, through no fault of their own, people have come to suffer economic hardship." She said this could increase understanding of the need to support families when they face economic difficulties.
McGhee noted that beyond cash benefits, a long-term, broad-based recovery would require support for state and local governments and other priorities. "If you get $600 [a week], that is fantastic, but you also need a school to send your kids to, you also need a hospital that is highly functioning, you also need clean water." Given these and other crises facing communities across the country, she expressed concern about recent calls for austerity that could stand in the way of needed investments.
And Baradaran said, "I'm not as optimistic about people being convinced that if it's a benefit to the economy, it's going to change anyone's mind." She pointed to the power that the wealthy exert in politics and society. "The way that our democracy is tilted now," she said, "it doesn't matter that this benefits the majority of people … because the people getting the benefits [of this economy] have a larger voice."
The panel discussed ideas for moving forward to produce a broad-based recovery. McGhee called for reinventing the New Deal era of shared prosperity "without the racial asterisk" and that it depends on "whether or not White people are willing to be part of a multiracial democracy." She said that the public does not support conservative economic policies, and that White voters need to decide between racial issues and addressing economic policies that are to the right of their own views.
Baradaran pointed to the need for electoral and judicial reform. She noted that the U.S. Constitution gives greater power to White and more conservative voters because of the Electoral College and the make-up of the U.S. Senate. She expressed concern that, in fact, White voters may still vote on the basis of race instead of on the basis of economic policies that would benefit them.
Marinescu raised the question of how to pay for necessary programs and pointed to the possibility of a wealth tax. It's "often maligned by conservatives as punishing the rich," but it should be seen as providing "the symbolic value that we're all pitching in and those who have more pitch in more because they can, and it's not about punishing you." She noted that racial wealth inequality is far greater than income inequality. "Being able to make progress on wealth equality is so important for having a more equal society."
Building a multiracial, post-neoliberal economy
The second panel was titled "Where we need to go: Building a multiracial, post-neoliberal economy." The panelists were Jess Morales Rocketto, executive director of Care in Action and civic engagement director for the National Domestic Workers Alliance, Abdul El-Sayed, a physician, epidemiologist, activist, and educator, and former Deputy Secretary of the U.S. Department of the Treasury Sarah Bloom Raskin. The panel was moderated by the President of Demos K. Sabeel Rahman.
Rahman began by acknowledging the current calamitous time, noting that "we are in a moment where these intersecting crises—of systemic racism, of the pandemic, of the economic collapse before us—have all combined to produce such a severe moment of crisis for our communities."
El-Sayed ushered in the conversation about the fragility of the U.S. economy by examining the state of the nation prior to the pandemic. As he explained, "We know that if you look at the pathophysiology of the coronavirus, that among people with preexisting conditions, the risk of a serious course of illness and even death is substantially higher." Consequently, "among societies with preexisting conditions, the course of this disease and the risk of serious outcomes is higher, and our economic circumstances are a preexisting condition."
Raskin then pointed to income and wealth inequality as one of the greatest longstanding conditions plaguing the U.S. economy. She explained that the nation has "had a very fragile heterogeneity of income and wealth, where we have essentially gutted the middle class," leaving the nation with "this barbell which actually does not poise the economy or … households well in terms of being hit by exogenous shocks." She explained that we went into this set of crises with an unaddressed set of fragilities that have created greater dispersions in income and wealth, and "set us up for a very hard shock that came our way via the pandemic and will make it exceedingly challenging to get out of."
Rocketto described the plight of domestic workers during a time of unprecedented challenges. She explained how workers in this industry, particularly women, are more susceptible to negative consequences of wealth and income inequality. She said that "we still have the vestiges of the past in that industry, and so it is an exploited and marginalized sector of the economy. And that is because it is directly related to slavery and racism and patriarchy around women's work and working inside the household."
All three panelists agreed this deep structural crisis developed over the course of the nation's history. And they concurred that if the country does not respond, not only will we fail to meet the current crisis but conditions are likely to get even worse over the next few years—or even over the next decade. Rahman pointed out that one of the consistent themes of U.S. history has been "the systematic bypassing or even our continued extraction from people of color, women workers, and the essential workers of our economy" of the income and profits from economic growth. Rahman add that these workers have been the engine of our wealth and stability but have not been part of the social compact. When asked how to ensure that the United States builds an economy that centers these communities that have historically been cut out, the panelists placed addressing workers' needs and advancing worker power at the forefront of policy priorities.
Raskin said policymakers must "put the worker's experience at the heart of economic policy. It has to be central to every single policy decision that goes forward." She explained that there is a disconnect between workers' experiences and current policy. While there have been major policy changes as a result of the pandemic, she said, many of those changes are still falling short.
Rocketto said that "workers themselves have a lot of clarity about what's really needed" and that understanding workers' experiences and how they interact with the labor market is essential to policymaking. She also argued that workers need to have a seat at the policymaking table and that they should be considered experts in terms of setting standards in their industries. Rocketto explained that workers themselves are already experiencing those changes that policymakers are understanding only at a theoretical level, "so it just makes sense to listen to the people who have the experience right now and can influence and shape that, even as we are thinking about the larger, macro-level changes that we are trying to apply."
Commit to fight for a more just, equitable, and prosperous economy
The conference concluded with a keynote by Tressie McMillan Cottom from the University of North Carolina at Chapel Hill. She tied the day's key takeaways together by reminding the audience that no matter the outcome of November's elections, it is important to be committed to fighting for a more just, equitable, and prosperous economy.
Cottom framed her remarks around "the powerful progressive ideas and narratives that have shaped economic policy … and delimited our imagination about what is possible." She discussed the idea that she said has animated all of her work and considers "probably the most powerful idea outside of slavery in all of United States of America folklore … the idea that there is a clear path for upward social mobility and economic security, and we have solved the puzzle and that puzzle is deeply embedded in our belief in markets, in liberalism and free speech and civil liberties."
Focusing on the prospects for women, particularly Black women, in a post-coronavirus economy, Cottom explained that the narrative that describes getting ahead in the United States as being a matter of working hard in school, delaying childbirth, and then going to college not only excludes women from the American Dream, but also is "an unrealistic road map for social mobility."
Cottom described the considerations that Black women in particular must face when trying to chart a path for socioeconomic growth. She pointed to "sexist public policy wrapped around things such as child care and racist labor market discrimination [that] expose Black women to poorer job quality and lower occupational mobility … bad jobs, and no promotions, no opportunity." She also explained that "if you are a Black woman sitting at that intersection [choosing between college and entrepreneurship], it makes absolute rational sense for you to do what everybody tells you, you need to do. Which is to go out on your own."
For those who choose entrepreneurship, Cottom makes it clear that "racist economic policy exposes Black women to poor credit terms and lower wealth basis for investment," and that "ideas about Black women's inherent deviance makes them keen to expose themselves to the risks of entrepreneurship on predatory terms." Citing Janelle Jones, the policy and research director at The Hub Project, and others, she said, "The female recession is … best understood as … one where putting Black women first may just save us all from economic disaster." 
Stating that some progressives have helped to write an unrealistic narrative, Cottom noted that progressive politics face "a special challenge that conservative politics simply does not have when it comes to the stories we tell about society, the stories we tell about the social contract, the stories we tell about humanity." She said that progressive politics, in order to be progressive, have to be based in reality.
She stated that "politics based in nostalgia simply do not have the same responsibility to reality or material conditions" as politics based on current conditions. "The challenge for progressives is that we have to tell a story that is at least marginally related to reality." Cottom cautioned progressives, "When it comes to the story then that we tell about opportunity and progress—go to school, get a degree, get a good job—we have a reality problem."
For Cottom, the great risk is that the pandemic, having pushed women back out of the paid labor market, "is going to legitimize our historical desire to obscure women's economic lives so that we can get back to the 'real work' of economic policy." She cautioned listeners further that "going to college and hanging out your own shingle will not solve that crisis. That is a deeper more protracted crisis." It does not benefit us, she added, "to focus so narrowly on the institutions of the mid-20th century—college and entrepreneurship—for solving decidedly 21st century economic problems."
Cottom concluded, "We have got to be ready, I think, to write a better progressive metaphor at this moment in time, and a progressive metaphor is one that has to tell the truth about our economic realities while also allowing for a development of a set of tools ready to push for better."