One year later: Recession Ready and the coronavirus recession
Proposals put forth can help support communities, stabilize the economy amid coronavirus recession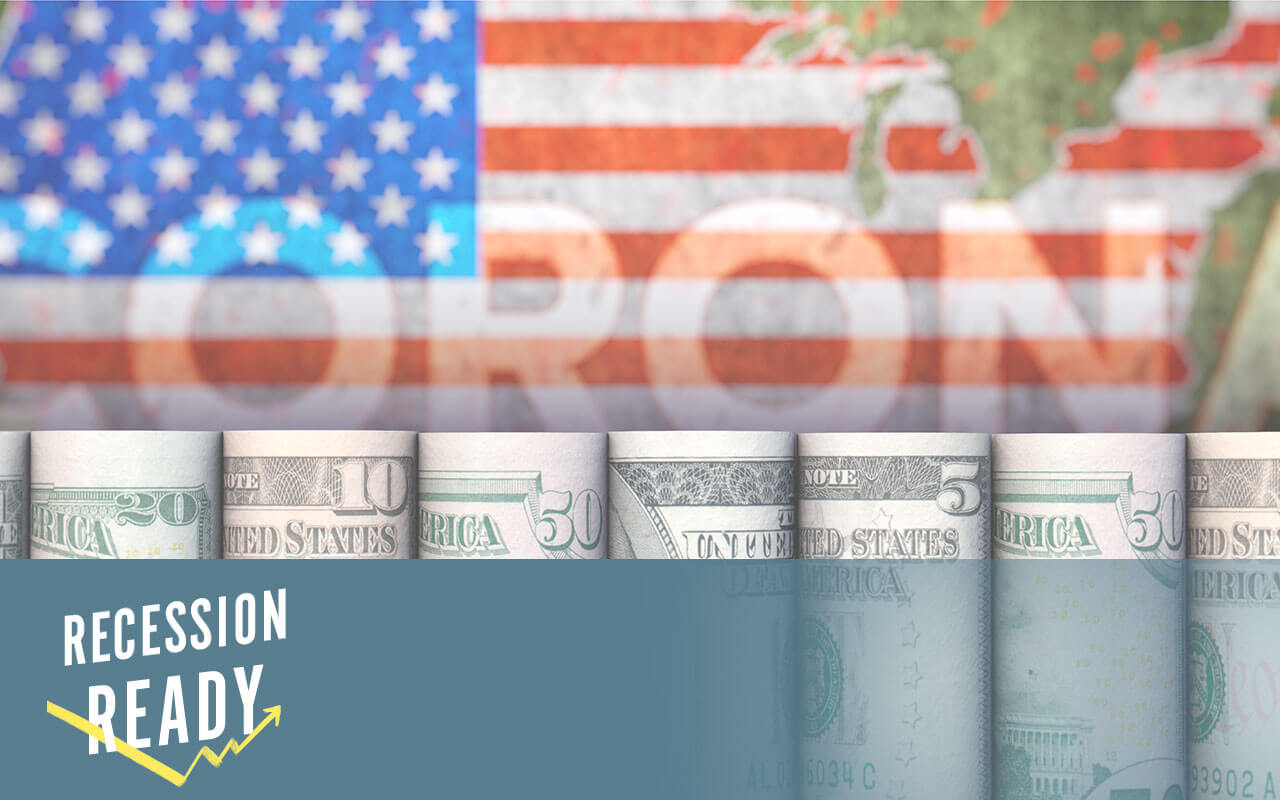 One year ago, long before the risks of the new coronavirus and the ensuing recession enveloped our nation, the Washington Center for Equitable Growth, in partnership with The Hamilton Project, released Recession Ready: Fiscal Policies to Stabilize the American Economy. This book advanced a set of evidence-based policy ideas for shortening and easing the adverse consequences of the next recession with the use of triggers that would increase aid to households and states during an economic crisis and only recede when economic conditions warranted. Experts from academia and the policy community proposed six big ideas, including two new initiatives and four improvements to existing programs.
Since the book was released, 1 in 4 Americans have lost their jobs amid the coronavirus recession, inflicting significant harm on families at a time when many are coping with the loss of friends and loved ones among the more than 100,000 who have died in just 3 months. As the new coronavirus and COVID-19, the disease spread by the virus, continue to threaten lives and our economic stability, Equitable Growth and The Hamilton Project will co-host an anniversary event on June 8 featuring:
Heather Boushey, president & CEO of Equitable Growth
Jason Furman of The Hamilton Project, the Harvard Kennedy School of Government, and Equitable Growth Steering Committee member
U.S. Rep. Don Beyer (D-VA)
Philadelphia Mayor Michael Nutter
Jay Shambaugh, director of The Hamilton Project and a senior fellow in Economic Studies at the Brookings Institution
They will discuss the significance of the policies laid out in Recession Ready and why providing aid to state and local governments is absolutely critical.
With state and local general fund revenues in freefall due to needed increases in spending on healthcare and related spending amid plummeting tax revenue, these governments' budgets are on the precipice. State budget shortfalls could total more than $500 billion in a single year, nearly double what it was estimated states missed out on in the entire decade following the Great Recession. Fiscal requirements that states balance their budgets are already forcing governors to propose cuts in spending that will harm already struggling communities.
During the previous recession, these budget cuts proved seriously harmful to the economy. Shrinking state and local government budgets during the Great Recession reduced Gross Domestic Product by more than three times the size of the cuts themselves, according to estimates.
The proposals offered in Recession Ready are designed to help policymakers mitigate economic harm precisely at moments such as today. Though the policy proposals are focused on the federal government, which is the only entity that can deficit spend at a time of crisis, the policies themselves are designed to help individuals and families by providing support to state and local communities. They include:
Policymakers have already enacted more than $3 trillion in rescue measures designed to bolster public health and stabilize the economy, but more must be done. Absent further policy action, the nonpartisan Congressional Budget Office projects that by December 2021, the national unemployment rate will remain elevated at 8.6 percent, presenting a stunningly high cost to both individuals and families and state and local budgets. The policies outlined in Recession Ready are the best set of ideas to help policymakers avoid this devastation.
Please join the Washington Center for Equitable Growth and the Hamilton Project at our joint June 8 event to hear from Boushey, Furman, Rep. Beyer, Mayor Nutter, and Shambaugh to learn more about how these proposals are essential to ensuring an equitable and broadly shared recovery.