Expert Focus: Leading Black scholars on U.S. economic inequality and growth (Part 2)

Equitable Growth is committed to building a community of scholars working to understand whether and how inequality affects broadly shared growth and stability. To that end, we have created the monthly series, "Expert Focus." This series will highlight scholars in the Equitable Growth network and beyond who are at the frontier of social science research. We encourage you to learn more about both the researchers featured below and our broader network of experts.
The future health and stability of the U.S. economy depends on our ability address the roots of longstanding racial inequalities. Continuing the theme from last month's installment of "Expert Focus," we highlight Black scholars whose cutting-edge research is influencing our understanding of the historic and persistent role that structural racism plays in driving wealth and income inequality for Black Americans particularly.
Peter Blair
Harvard University
Peter Blair is an assistant professor of education at Graduate School of Education of Harvard University, where he co-directs the Project on Workforce and serves as the principal investigator of the Blair Economics Lab—a research group with partners from Harvard University, Clemson University, and University of Illinois Urbana-Champaign. He received an Equitable Growth grant in 2019 to study the impacts of state-by-state occupational licensing policies on wage and employment outcomes for individuals with a previous felony conviction. Blair's professional interests are broad in scope—he recommends that businesses wanting to address systemic racism in hiring and management should focus on job skills, rather than continuing to privilege college degrees, and has shared his views on the importance of mentorship, particularly to support diversity in the economics profession.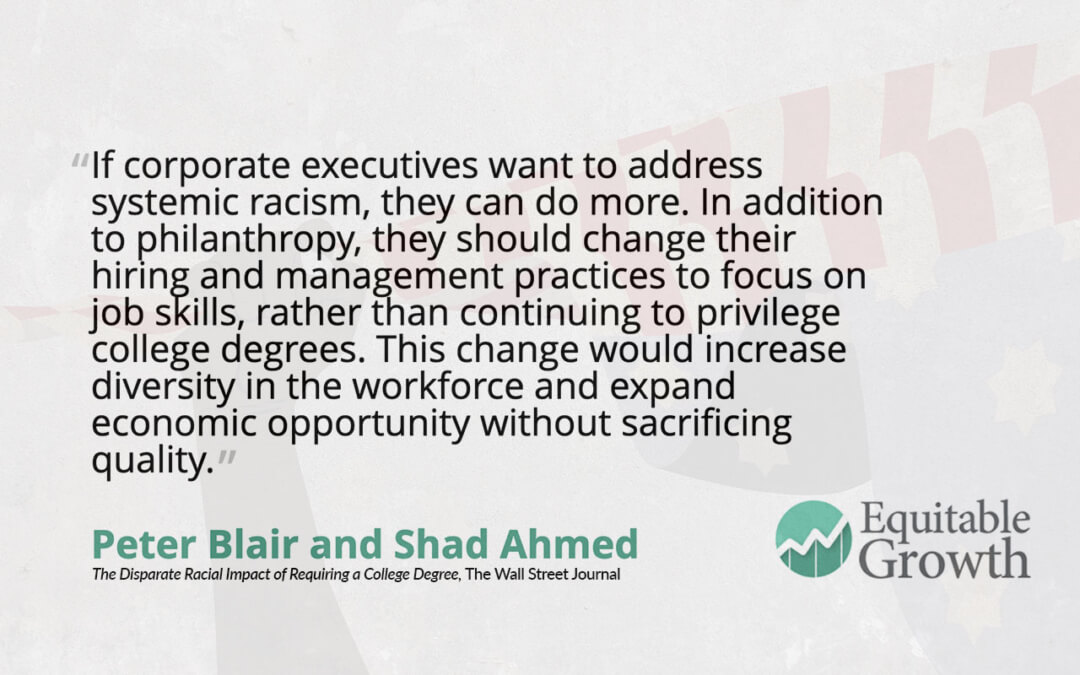 Terry-Ann Craigie
Connecticut College
Terry-Ann Craigie is an associate professor of economics at Connecticut College and economics fellow at the Brennan Center for Justice. She recently joined the Opportunity & Inclusive Growth Institute at the Federal Reserve Bank of Minneapolis as a visiting scholar. She is a labor economist who studies the intersections of mass incarceration, criminal justice reform, and labor markets. Her current research examines the economic and social costs of mass incarceration within the U.S. labor market context, as well as the implications for racial justice. In her most recent study, she evaluates the impact of "Ban the Box" policies on the public employment of people with criminal records and tests whether these policies lead to discrimination against young males of color.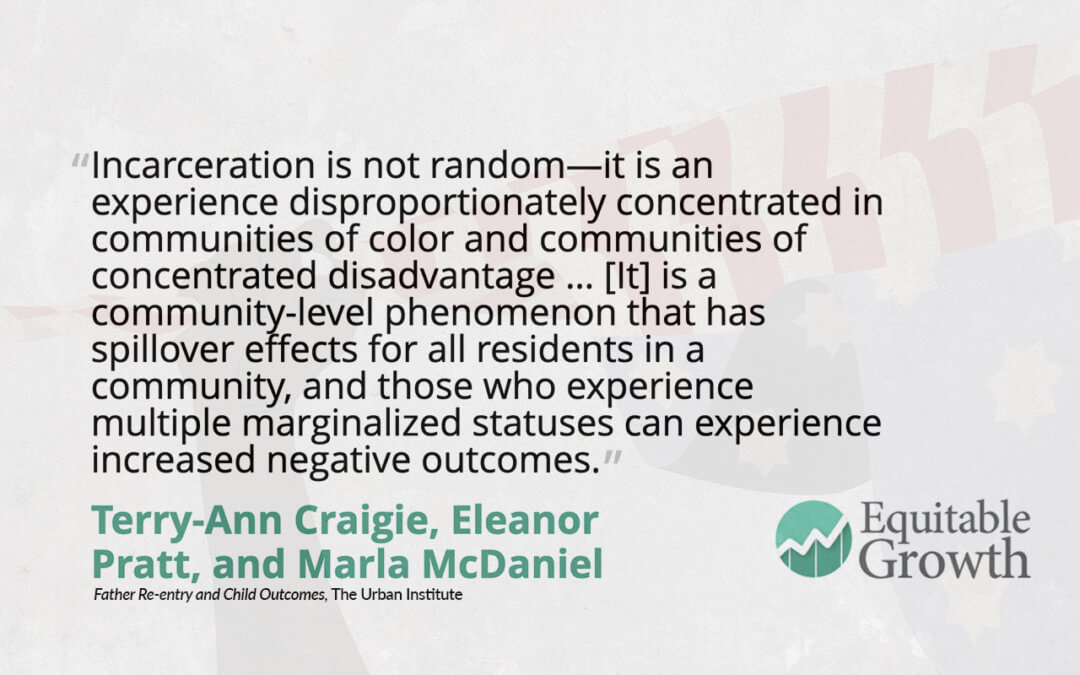 Ellora Derenoncourt
Princeton University
Ellora Derenoncourt recently joined the University of California, Berkeley as an assistant professor in the Department of Economics and the Goldman School of Public Policy. She was previously a postdoctoral research associate in the Economics Department at Princeton University and has received several grants from Equitable Growth, including one as a graduate student for her work, in collaboration with Claire Montialoux of the University of California, Berkeley, on the historical determinants of racial gaps in earnings and upward mobility. That research resulted in a recent working paper that found a dramatic reduction in the racial earnings divide in the United States through a reversal of racist and exclusionary wage policy. Watch her discuss her and Montialoux's research here at the Allied Social Sciences Associations' 2020 annual meeting.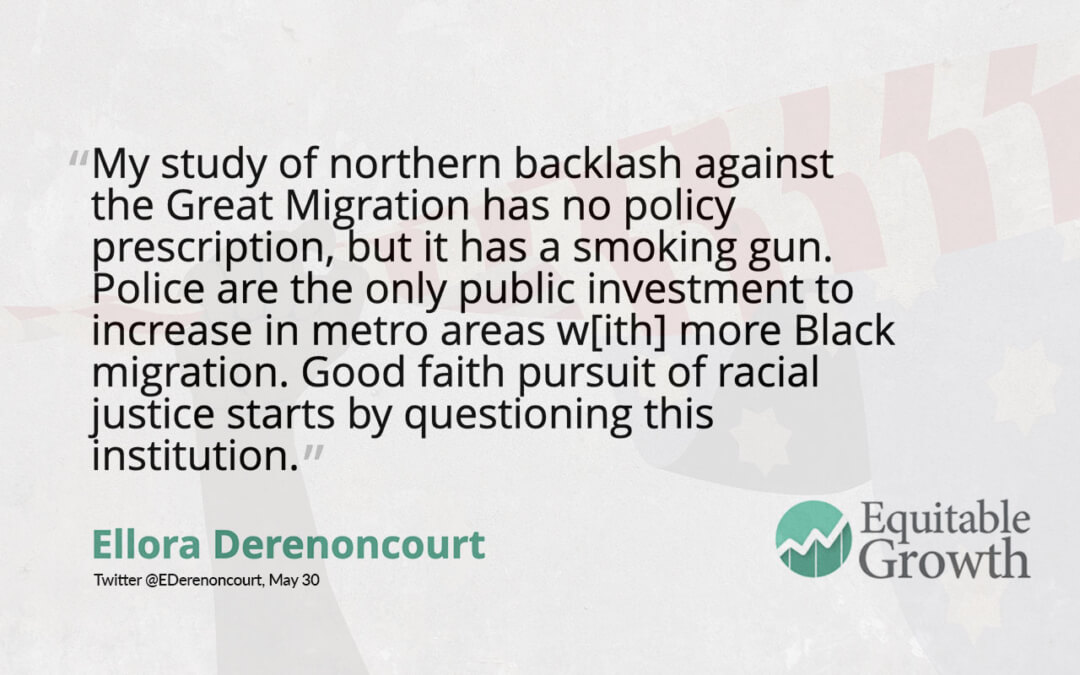 Damon Jones
University of Chicago
Damon Jones is an associate professor at the University of Chicago Harris School of Public Policy working at the intersection of public finance, household finance, and behavioral economics. His work has provided important insights into the ongoing debates around economic security and opportunity, universal basic income, retirement, and tax. He recently testified at a U.S. House of Representatives Committee on the Budget hearing about health and wealth inequality in the United States and how health and wealth interact with the current coronavirus pandemic. His recent working paper shows that income shocks affect Black and Hispanic households more strongly than their White counterparts, as a result of the persistent racial and ethnic wealth divide in the United States.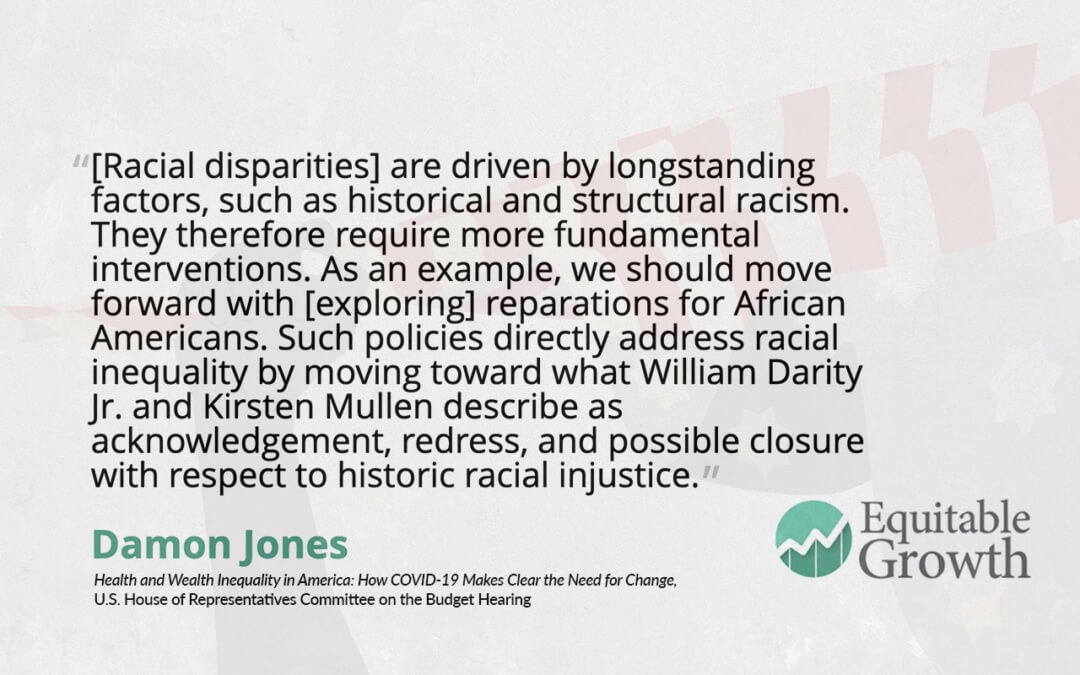 Adia Harvey Wingfield
Washington University
Adia Harvey Wingfield is a professor of sociology and associate dean for faculty development at Washington University in St. Louis. Her research examines how and why racial and gender inequality persists in professional occupations. Her recent book, titled Flatlining: Race, Work, and Health Care in the New Economy, offers an in-depth look at racial and gender inequality and U.S. labor market outcomes, as well as the consequences of the lack of diversity for Black professionals in the healthcare industry. She has been leading critical conversations on the challenges faced by Black scholars in academia and the need to elevate and integrate the research of sociologists in economic policymaking.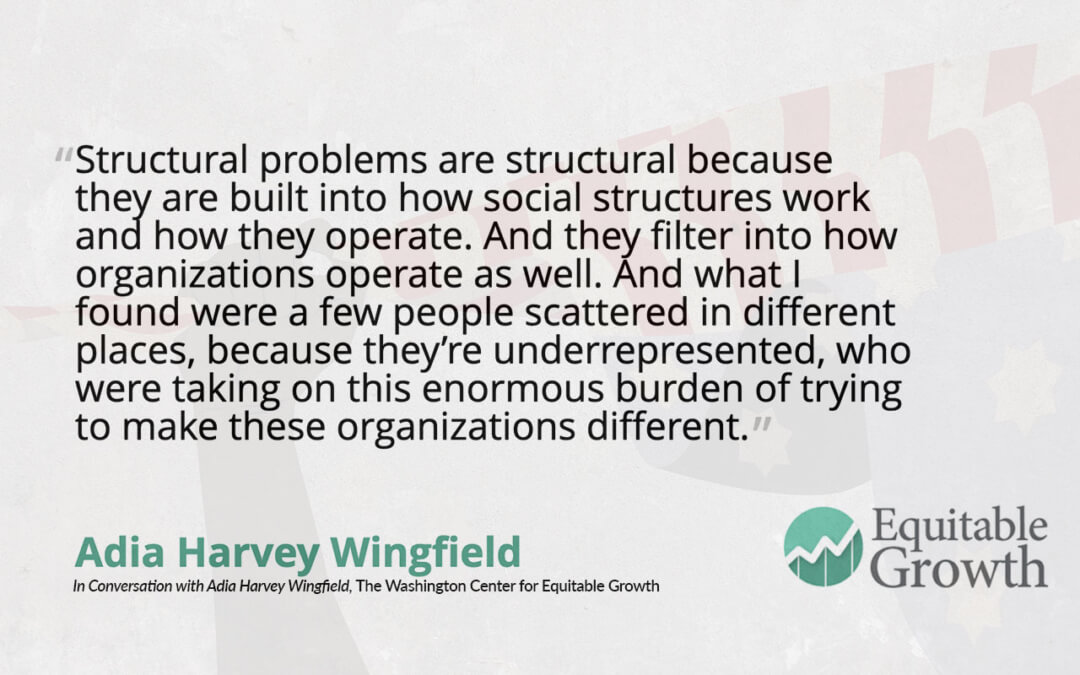 Equitable Growth is building a network of experts across disciplines and at various stages in their careers who can exchange ideas and ensure that research on inequality and broadly shared growth is relevant, accessible, and informative to both the policymaking process and future research agendas. Explore the ways you can connect with our network or take advantage of the support we offer here.