Economic security and opportunity for women under threat after U.S. Supreme Court takes anti-abortion stance in Texas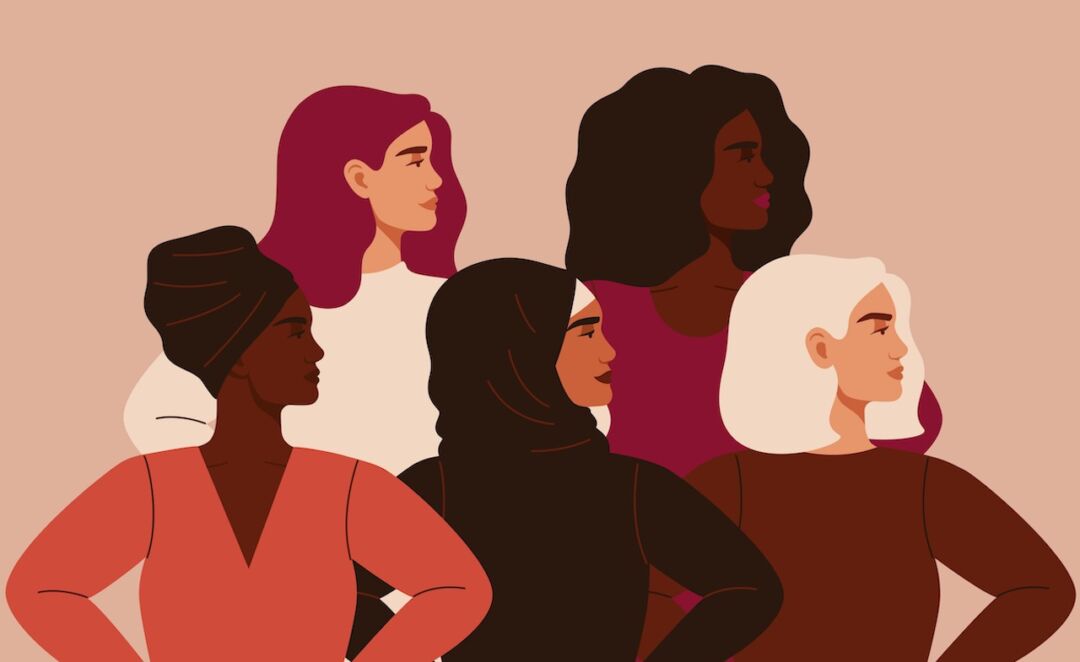 Nearly 1 in 4 women in the United States—whether single, married, living with a partner, or divorced—will have an abortion by the age of 45, and nearly 1 in 20 women will have an unintended pregnancy, according to research by the sexual and reproductive health organization the Guttmacher Institute. Reproductive healthcare is typically considered outside the realm of U.S. economic policy, but an intrinsic link between reproductive justice and economic opportunity exists, from the importance of contraception to access to abortion care for women's careers and marriage decisions. Research by economists and other social scientists repeatedly demonstrates how this link between bodily autonomy and a person's ability to decide when, how, and under what circumstances to plan for a family is critical to economic security and stability.
Specifically, research on the early broad-based dissemination of the birth control pill and on restrictions for abortion services, including gestational limits and targeted restrictions of abortion providers, or TRAP laws, finds that autonomy over family planning choices is directly linked to a woman's job opportunities and financial security. This is why the U.S. Supreme Court's stance last week to let stand a Texas law that effectively bans abortions after about 6 weeks of pregnancy—with its provision permitting any private citizen to sue anyone who "aids or abets" an abortion and be awarded at least $10,000 in turn—is an economic security threat to workers and their families in the state and, indeed, across the county.
The 5-4 Supreme Court decision to allow the Texas law, enacted on September 1, to stand despite it being targeted toward limiting abortion rights and access to abortion care in contravention of the constitutional right to access abortion under the landmark 1973 Roe v. Wade decision signals that a majority of the nine justices are willing to allow similar statutes to be enacted in other states. It also sets the stage for the now-widely anticipated overturning of that landmark decision by the Court, in a case out of Mississippi later this year.
U.S. policymakers in Washington and in statehouses around the nation should understand the economic implications of overturning Roe for women and their families, particularly among those struggling to maintain their financial stability and among women of color and their families. And even with Roe still technically allowing for the constitutional right to an abortion, state abortion restrictions have found ways to limit access to abortions for the most marginalized individuals, especially those who are low income and in communities of color.
Let's review the economic research on family planning, starting with access to reproductive healthcare via contraception and its impact on economic security. Economists Claudia Goldin and Lawrence Katz at Harvard University, in a seminal working paper, find that "the pill had a direct positive effect on women's career investment by almost eliminating the chance of becoming pregnant and thus the cost of having sex [and] also created a social multiplier effect by encouraging the delay of marriage generally and thus increasing a career woman's likelihood of finding an appropriate mate after professional school."
Greater participation in the U.S. labor force also was the result of "contraceptive freedom" for women, finds Martha Bailey, at the time of that research an economist at the University of Michigan and now a professor at the University of California, Los Angeles. The results of her research suggest that "legal access to the pill before age 21 significantly reduced the likelihood of a first birth before age 22, increased the number of women in the paid labor force, and raised the number of annual hours worked." Additional research by Bailey, along with Brad Hershbein of the W.E. Upjohn Institute and Amalia Miller of the University of Virginia, finds that the increase in labor force participation gave women the opportunity to invest in new career paths and directly led to a reduction in the gender wage gap.
Contraception is one aspect of a person's ability to engage in family planning. The availability of and access to abortion services is also a critical part of family planning and healthcare. During the same time period—from the mid-1960s to the early 1970s—that the birth control pill was broadly disseminated through the repeal of laws that limited access to it, abortion was legalized at the federal level with the Supreme Court ruling in Roe v. Wade in 1973.
Research by professor of economics Caitlin Knowles Myers at Middlebury College examines the relative impact of abortion access, alongside dissemination of the birth control pill, and finds that liberalized access to abortion had a significant impact on the ability of people to control family planning decisions in order to plan for their future careers and lives. As Myers notes, "even if legal access to the pill did not cause young women to delay marriage and motherhood, they may still have made human capital investments on the basis of incorrect beliefs about the efficacy of the pill, unaware of the wide gap between clinical and actual failure rates," rendering access to abortion services a complementary and necessary aspect of reproductive autonomy.
These findings and other complementary research about women's access to family planning as part of their reproductive healthcare highlight why laws in place in 22 states across the country to restrict access to legal abortion—including all-out bans, should the Supreme Court overturn the Roe decision—are dangerous to individuals and their families. These state statutes, if triggered into law by a U.S. Supreme Court decision in the forthcoming Dobbs v. Jackson Women's Health Organization case out of Mississippi, would harm the economic security of women in these states and would severely limit future economic opportunities for them and their families.
Black women and their families may be particularly harmed by lack of access to abortion, according to evidence from a research paper by economists Joshua D. Angrist at Hebrew University and William N. Evans at the University of Maryland. They find that reforms to restrictive abortion laws following the national legalization of abortion in the early 1970s produced "modest" delays in pregnancies and marriage among White women and did not significantly affect their education or labor market outcomes, but Black women experienced significantly fewer teen pregnancies and nonmarital births, leading to "increased schooling and education rates."
Women "trapped in bad jobs" is the widespread consequence of so-called TRAP laws, according to research by one of the authors of this column and Georgetown University public policy professor Adriana Kugler and economists Melissa Mahoney of the University of North Carolina, Asheville and Annie McGrew at the University of Massachusetts Amherst. This research finds that "Targeted Restrictions on Abortion Providers (TRAP) laws increased 'job lock' [and that] women in states with TRAP laws are less likely to move between occupations and into higher-paying occupations." In contrast, they find that "public funding for medically necessary abortions increases full-time occupational mobility, and contraceptive insurance coverage increases transitions into paid employment."
New research by economists Kelly M. Jones at American University and Mayra Pineda-Torres at Texas A&M University finds a similar asymmetrical pattern among White and Black women without access to abortions. Educational attainment and future family income are significantly limited for Black women in states with TRAP laws, compared to White women in these states. Indeed, while White women have the greatest absolute levels of abortion across the country, disproportionately more Black and Hispanic women seek abortion services, according to a recent research paper by economist Marshall H. Medoff at California State University, Long Beach. He also finds that Hispanic women are especially sensitive to whether there is Medicaid funding for abortion—34 states have this funding for low-income women for life endangerment, rape, and incest, and 16 have it for all medically necessary abortions.
All of this economic research demonstrates what's at stake for individuals and their families in Texas today, likely soon in a handful of other states, and potentially across the country should the Supreme Court overturn Roe v. Wade.
Policymakers at the federal and state levels should recognize that economic security and opportunity are impacted by the ability of individuals to have autonomy over their family planning and on accessibility to comprehensive reproductive healthcare services.