Evidence shows that now is the time to invest in U.S. workers and their families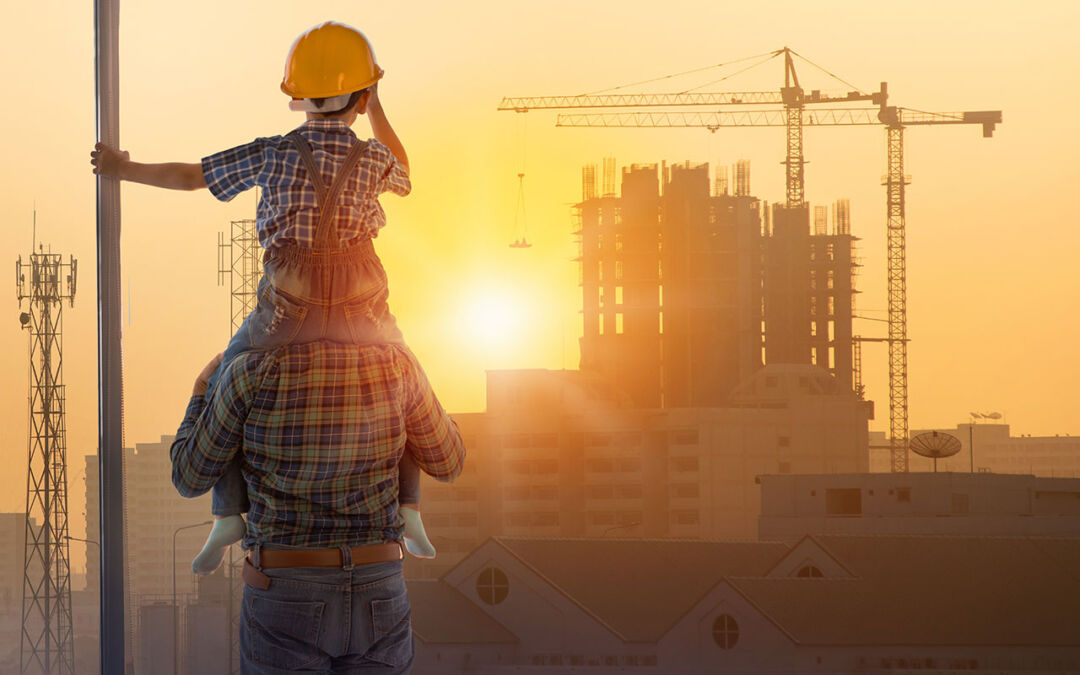 In February 2020, we set out to examine the effects of a new predictable scheduling ordinance in eastern Pennsylvania on low-wage service-sector workers. We had no idea that the workers we were studying would end up on the front lines of a global pandemic, that we would get a window into their work keeping Pennsylvanians' refrigerators stocked and basic needs met, or that the national conversation would shift to seriously consider how current U.S. social infrastructure is woefully inadequate for many of these workers and their families.
As we began texting daily surveys to 1,000 service workers with young children to learn about their experiences, we heard over and over again about the near-impossibility of fulfilling caregiving responsibilities at home while upholding job responsibilities at work.
Our research points to one clear way to support the essential workers who kept the U.S. economy running through the darkest days of the coronavirus pandemic that would also serve to strengthen the economy so that the United States emerges from the COVID crisis stronger than it entered it: Invest in the nation's social infrastructure.
While essential workers continued to show up for work and helped everyone else take care of their families, these workers struggled to manage their own care responsibilities. Last fall, 77 percent of our survey participants reported dealing with sudden school or child care closures that forced them to reshuffle work, while 12 percent reported having to leave the labor force to care for their children. Likewise, 1 in 7 of our respondents are responsible for an elderly or disabled loved one, and nearly a quarter of those said they have lost the help they had to care for them.
"Since the pandemic, things have been really tough," said one participant. "[We've been] making hard decisions whether to stay home or work to care for family." Another study participant remarked, "We fell short on money and became completely depressed … [M]y mother who lives in the home with me was put on hospice due to brain cancer, so it's one crisis after another."
The truth is, families across the country were already being forced to make impossible decisions to navigate work and family conflicts before the pandemic began. To manage the nighttime and weekend hours that many jobs demand, for instance, workers need access to affordable, dependable child care, and they need to be able to count on professional, home-based care providers that support family members with disabilities and chronic health conditions.
Yet these services alone cannot address the range of unexpected emergencies that can worsen work-life conflicts. Workers in our study often reported being forced to choose between addressing a health need and paying rent. They are not alone. All over the country, families are struggling to manage their caregiving responsibilities, with the burden primarily falling on women workers, who continue to see declines in employment even as men return to work.
To ensure that U.S. families have the support they need, and that employers can hire the workers they need, Congress must invest in our nation's social infrastructure. This means investing in child care and community-based services and supports for older adults and people with disabilities. It means ensuring that families with children can continue to access income support through the monthly fully refundable Child Tax Credit. And it means enacting a permanent paid family and medical leave program, so that all working people have access to at least 12 weeks of paid leave.
These are smart, safe investments. Research shows that in places where paid leave has been implemented, businesses benefit along with their workers. Employers in states with paid leave are largely supportive of these programs, saying such laws make it easier to handle employee absences when the need for leave occurs. And according to other research, paid leave helps families support their elders in staying in their homes and out of care facilities—a win-win for families and for taxpayers.
Federal policies helped stabilize the U.S. economy and ameliorate families' struggles during this pandemic. Indeed, temporary reforms to the Child Tax Credit enacted in January have alone already halved food insecurity among families who received it. But for the United States to emerge stronger from this crisis, we need permanent reforms to ensure our nation's workers can care for their families. As one parent in our study noted, "We are okay, but the whole situation has left us uncertain of the future; financially, emotionally, and health-wise. I still hold out hope that our future is bright."
A brighter future is possible. But Congress must first invest in our nation's social infrastructure. It has the chance now, as Congress discusses the social infrastructure programs that are core components of the Build Back Better Act. Our economy will be stronger and our families will be more secure tomorrow if we invest in care today.