Equitable Growth's Jobs Day Graphs: August 2018 Report Edition
Earlier this morning, the U.S. Bureau of Labor Statistics released new data on the U.S. labor market during the month of August. Below are five graphs compiled by Equitable Growth staff highlighting important trends in the data.
1.
The prime-age employment population ratio dropped slightly, to 79.3%.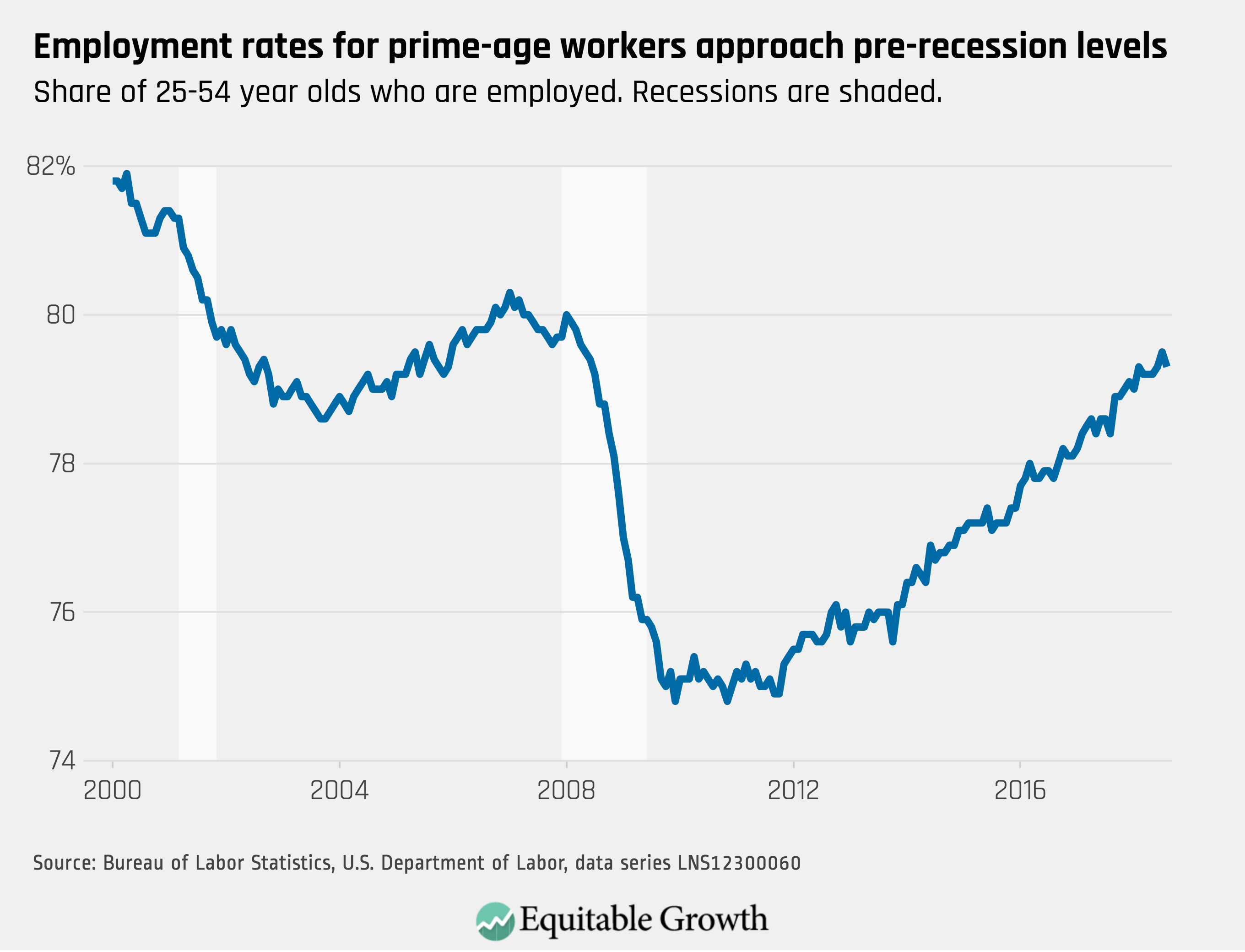 2.
Unemployment was unchanged, in part because labor participation was down slightly.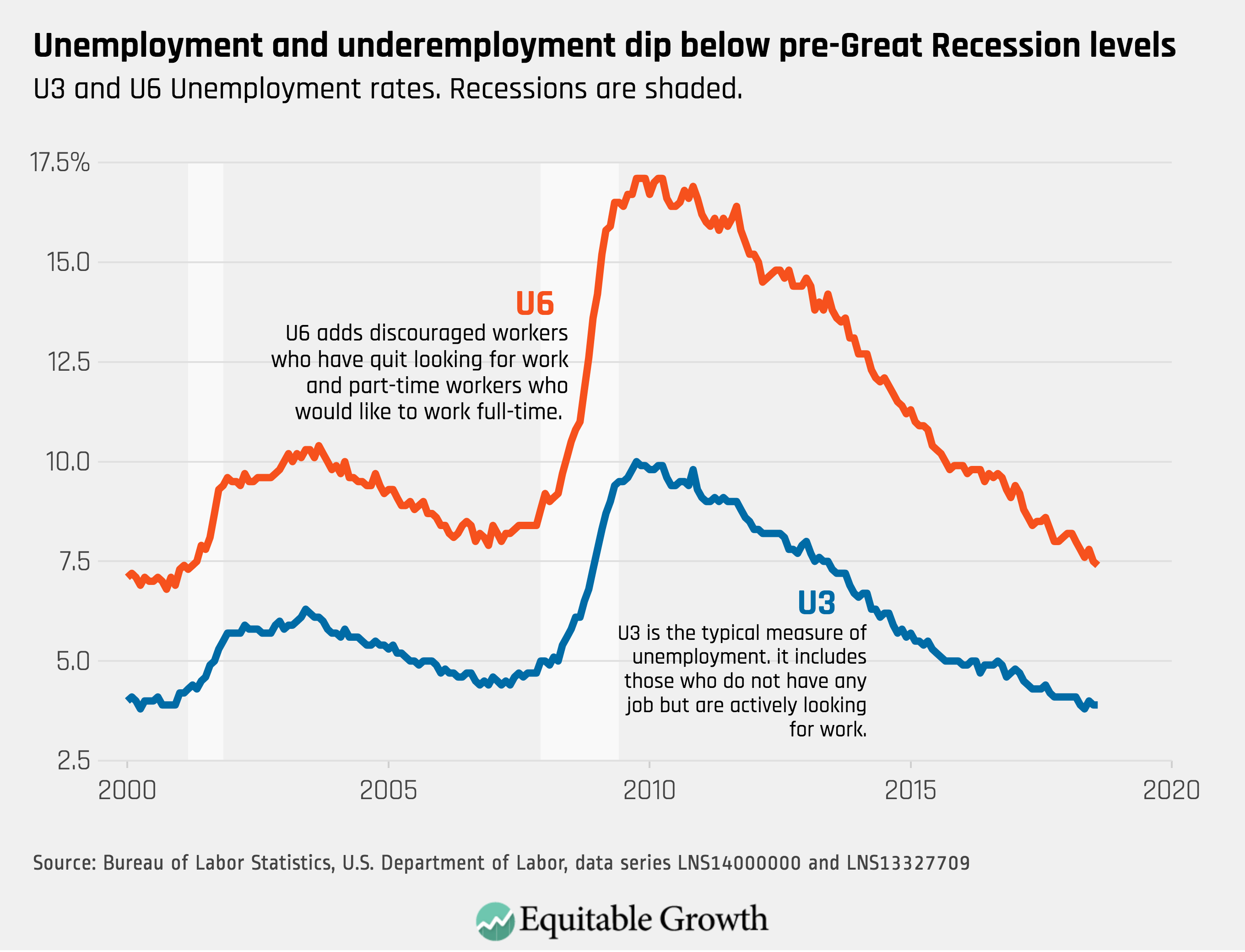 3.
Wage growth continues to improve marginally in the tight labor market.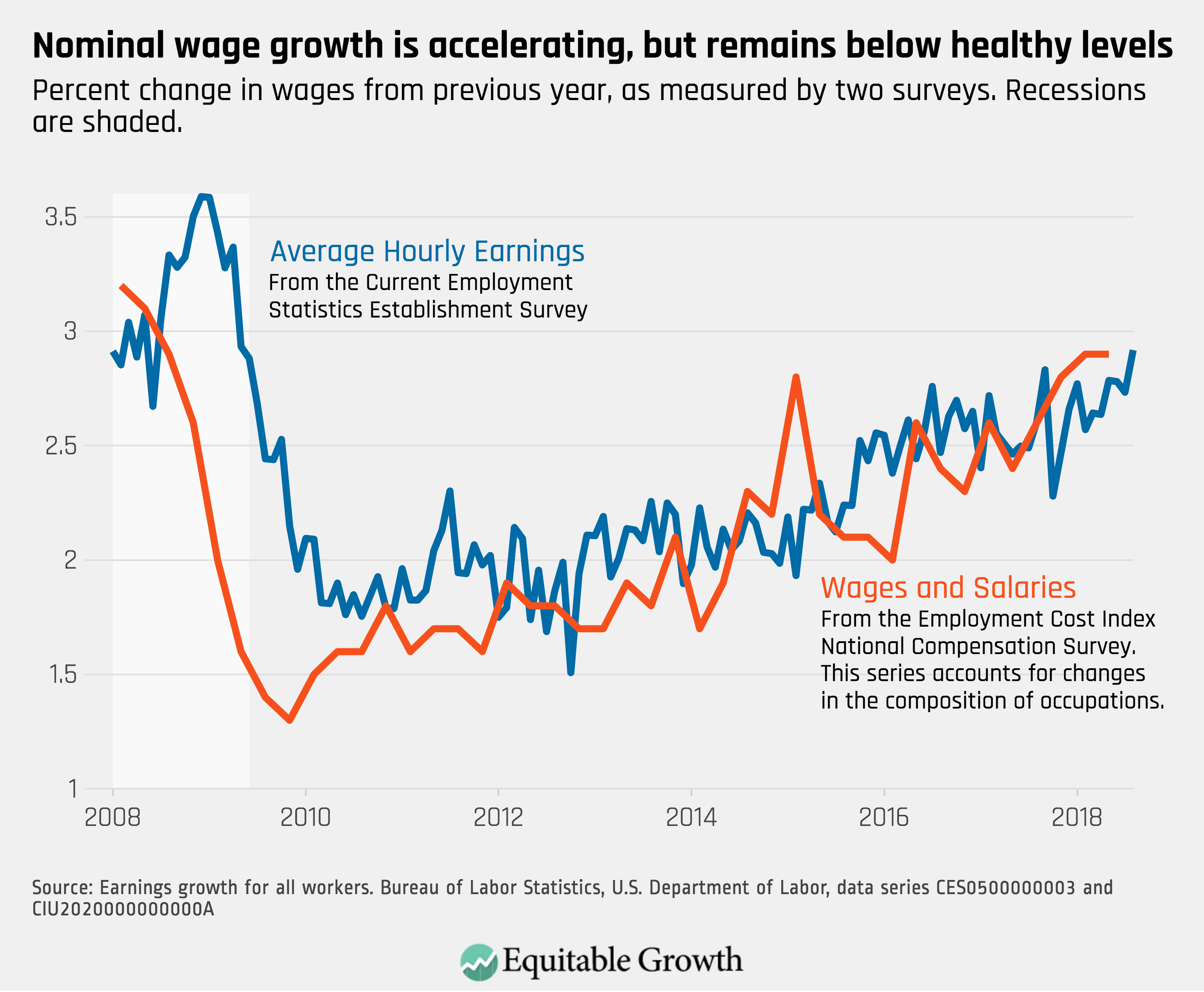 4.
Unemployment has reached levels not seen since the early 2000s for all racial and ethnic groups.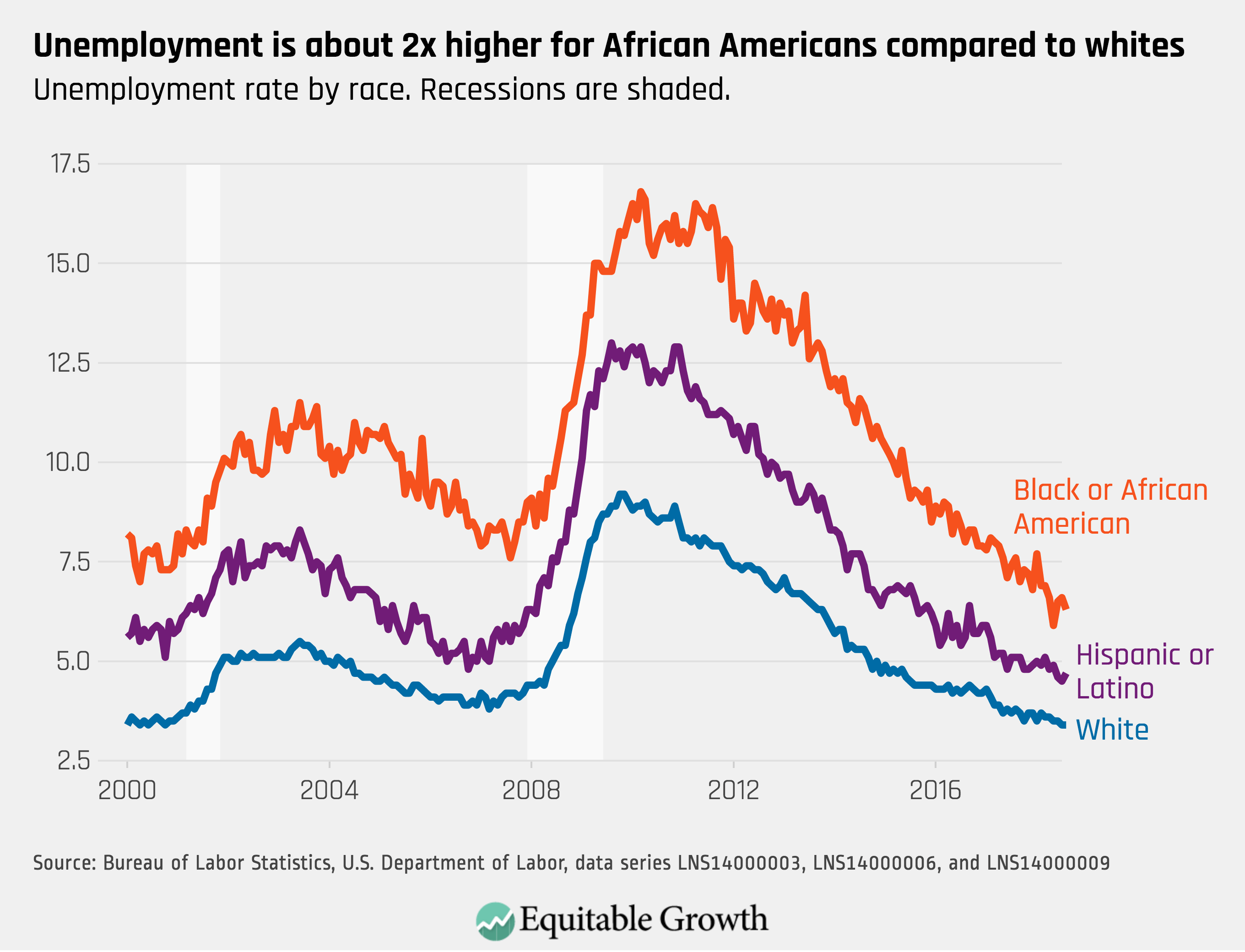 5.
Long-term unemployment has ticked up slightly over the past few months but overall levels of longterm unemployment are low, as you would expect to see in a good labor market.