Equitable Growth antitrust conference presents incoming 116th U.S. Congress and the two antitrust agencies with potential new merger enforcement ideas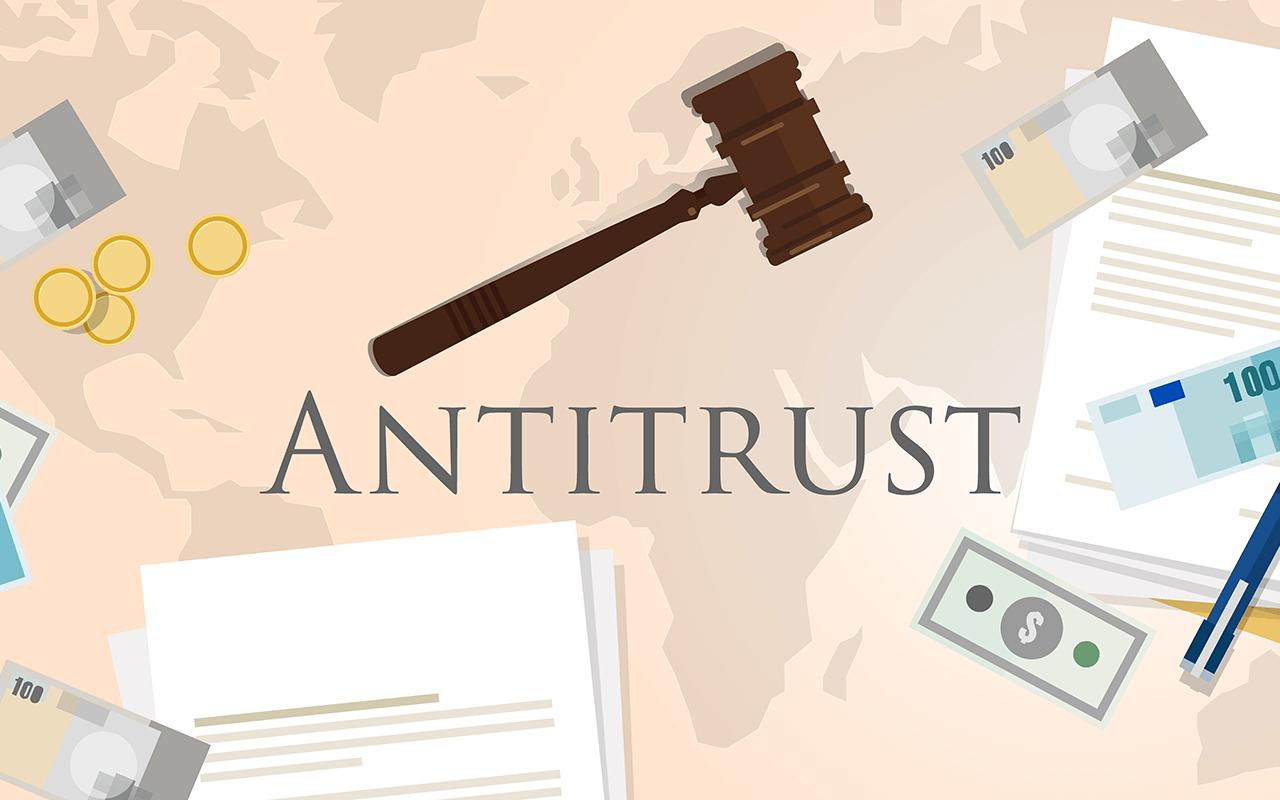 In the wake of the November midterm elections and in preparation for the arrival of the new 116th Congress in January, the Washington Center for Equitable Growth held an event, "Building a new consensus on antitrust reform," to discuss how to improve U.S. antitrust enforcement. In her opening remarks, Equitable Growth's Executive Director and chief economist Heather Boushey explained that there is growing evidence that the United States suffers from a monopoly problem, and that "today's conversation is about bringing together experts to discuss how to make antitrust more effective." Echoing those concerns in his closing remarks, economics professor Carl Shapiro at the University of California, Berkeley pointed to a mismatch that is driving the need for reform: "We need antitrust more than in a long time because we have big firms with economic power, and yet we have less antitrust," he said, because the courts have shrunk the scope of antitrust doctrines over the past 40 years.
The keynote address by Sen. Amy Klobuchar (D-MN) set the overarching framework for the event. As both chairwoman and ranking member of the Subcommittee on Antitrust, Competition Policy, and Consumer Rights, Sen. Klobuchar has promoted competition policy before it became fashionable, raising concerns about troubling mergers such as Comcast/Time Warner Cable and Canadian Pacific/Norfolk Southern, and criticizing anticompetitive practices that increase prescription drug prices. She introduced two significant antitrust bills in 1997: the "Merger Enforcement Improvement Act" and the "Consolidation Prevention and Competition Promotion Act." (As a counsel detailee for Sen. Klobuchar, I worked on both bills.)
In her address, Sen. Klobuchar stressed the problems created or exacerbated by a lack of competition: higher prices for consumers, lower wages for workers, fewer entrepreneurs successfully starting new businesses, and less innovation. Both "inaction from Congress, paralyzed inaction" and "a very conservative court" are obstacles to addressing monopoly power in the U.S. economy, she said, finishing her address with a challenge to those interested in reform: "I believe the time has come to get movement on antitrust," but it will take a "political movement to get this done."
How to restore antitrust enforcement? Twice before (in 1914 and 1950), Congress modified the law to reinvigorate antitrust enforcement. Taking a page from the original antitrust expert Louis Brandeis, Benton Senior Fellow and former senior federal antitrust attorney Jon Sallet discussed the principles for reform: "Brandeis believed that legislators creating antitrust laws should consider broad economic and social issues." At the same time, Brandeis believed that the legal standards themselves need to be objective and focus on economic outcomes. These changes should be based on expertise. Further, competition may not solve all market problems, in which case sector-specific regulation may be necessary. Finally, Brandeis encouraged a spirit of experimentation.
Taking up Brandeis' call for innovation and experimentation were Sandheep Vaheesan, legal director at the Open Market Institute, Northeastern University economics professor John Kwoka, and Renata Hesse, former acting assistant attorney general for antirust, all of whom joined Sallet to discuss potential improvements in antitrust law. There was broad consensus that the legislative branch has been somewhat of an absentee landlord when it comes to the antitrust laws. As Vaheesan put it, "It is time for Congress to fully reclaim authority," or as Hesse said, "We need to hear from Congress what its expectations are" for antitrust enforcement. There was further agreement that antitrust enforcement can be improved. Kwoka described a "hardening of the arteries of the competitive process." Finally, there was general agreement that complexity in antitrust cases may be increasing costs without improving accuracy.
That increase in complexity has been the direct result of courts demanding more proof before finding a violation. UC Berkeley's Shapiro suggested that Congress could remedy this problem by identifying factual conditions in which mergers are likely to be anticompetitive, or what is known as a presumption. In those situations, a court would have to find the challenged conduct illegal unless the defendants could show that the specific case is an exception to the general rule.
Currently, one presumption exists in merger law: the structural presumption. In horizontal mergers (mergers between competitors), if a merger significantly increases concentration in a highly concentrated market, then it is presumed anticompetitive and is illegal, unless the defendants come forward with evidence that the deal is not anticompetitive.
The panelists supported strengthening the structural presumption. In addition, they discussed potential new presumptions that Congress could create to improve antitrust enforcement. Sallet suggested developing a presumption for when a vertical merger (a combination between firms at different levels of the supply chain) is likely to be anticompetitive. Shapiro suggested Congress should identify the conditions that trigger a presumption when close competitors merge, when a merger eliminates a maverick competitor, or when a dominant firm acquires a potential competitor.
On process, both Hesse and Kwoka advocated for increased resources for the two antitrust enforcement agencies, the U.S. Antitrust Division of the Department of Justice and the Federal Trade Commission. According to Hesse, based on her experience, the antitrust division has been resourced-constrained since 2013.
The panelists offered other ideas. Vaheesan argued for eliminating the consumer welfare standard as the guiding principle of antitrust law. Kwoka pointed out that currently the antitrust agencies are not challenging a significant number of mergers that are presumptively anticompetitive under their own Horizontal Merger Guidelines. The agencies' strictly adhering to those guidelines would result in significantly more enforcement actions.
There needs to be more discussion of these ideas and others, but the participants in this lively event provided an overview of the potential tools to improve antitrust enforcement that the incoming 116th Congress and the two antitrust agencies should consider.