The United States needs a new Works Progress Administration to overcome the coronavirus recession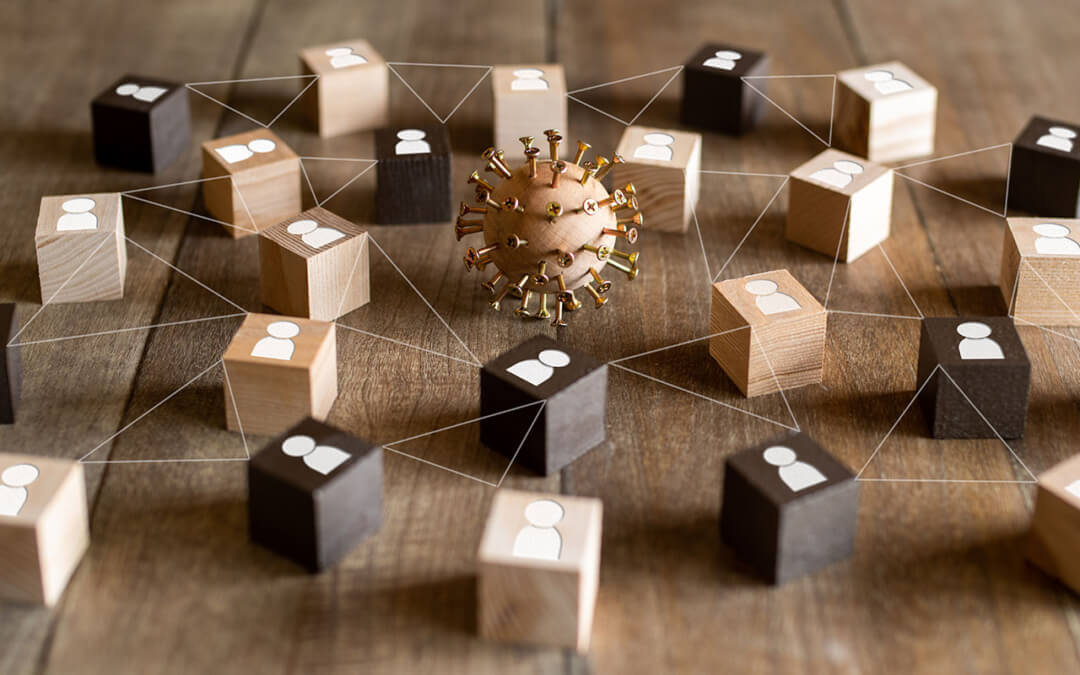 With the United States having just completed a long July 4 weekend while registering more than 2.4 million cases of the novel coronavirus prior to the holiday celebrations, health experts are making it clear that alongside social distancing, wearing protective masks, and ramping up testing, our nation needs more tracking and tracing of cases so that people can be notified and help limit the contagion of others. Unfortunately, the implementation of contact tracing programs has been uneven across the country even though the federal government has provided some funding for contact tracing since late April.
At the same time, more than 44 million Americans have filed for unemployment benefits in less than 4 months. These two dire and worrisome trends—one related to public health and the other economic—also create a singular opportunity. Policymakers could place millions of people searching for work into contact tracing jobs through a modern-day Works Progress Administration, a jobs program first implemented during the Great Depression—the previous time U.S. unemployment was so high.
The public health need is clear. Hospitalizations are up in more than a dozen states since Memorial Day, as governors across the country lifted stay-at-home orders, now forcing states to roll back or pause phases of reopening. Having a new corps of federal workers for contact tracing to prevent states from having to shut down their economies for a second time could help curb businesses having to close their doors for a second time.
South Korea has become a model country in implementing strong policies around contact tracing, and has been able to successfully lift stay-at-home orders as most business have reopened. The country has relied heavily on high-tech solutions that include contact tracers who monitor all new arrivals to the country and using CCTV footage and credit card transaction data to monitor location data of patients.
Or consider a state-level track-and-trace program already underway here in the United States. In Massachusetts, the nonprofit global health organization Partners in Health has been tapped to spearhead the state's new contact-tracing program. Already, it has hired and trained close to 1,000 contact tracers. They are paying workers $27 an hour for their time and providing all contact tracers with health insurance.
Massachusetts is taking a step in the right direction, but there are estimates that the United States will need to hire as many as 300,000 contact tracers to track and prevent the spread of COVID-19, the disease caused by the new coronavirus. Reports show that building on similar successes by integrating them into a federally funded Works Progress Administration would cost Congress just $3.6 billion.
Promisingly, Sens. Chris Van Hollen (D-MD) and Christopher Coons (D-DE) recently introduced the Pandemic Response and Opportunity Through National Service Act, a proposal that would pay for 750,000 national service positions over the next 3 years, including 300,000 contact tracers. The legislation proposes using AmeriCorps and other existing programs that have standing partnerships with government agencies to hire people left unemployed by the COVID-19 pandemic and recession to help lead the charge.
Their proposed bill would also provide funding for public health services directly related to recovery and response, workforce and re-employment services, education support, and services that combat nutrition insecurity. It also would seek funding to create an online tool to enable seniors to safely access care through a teleservice model.
This program would provide a needed boost for our economy. Analysis shows young and low-income workers have been particularly hit hard by layoffs. Workers earning less than $20 per hour were 115 percent more likely to be laid off than those earning $30 per hour or more. And workers under age 25 were 93 percent more likely to have been laid off than those who are 35 and older.
A WPA-like program in 2020 would create openings for safe job opportunities for the hardest-hit workers, particularly low-income and younger workers. Ideally, workers in these jobs would learn new skills and be able to transition into nursing and home healthcare jobs during the post-pandemic economic recovery should they choose to do so.
This is what the World Health Organization recommended in the context of the outbreak of Ebola in sub-Saharan Africa earlier this century. The international agency recommended that contact tracers be trained with necessary skills to assess relevant symptoms, investigate and follow up with contacts, and have basic analytical skills to be able to conduct tracing remotely. The WHO also suggested they be trained to use personal and protective equipment, be aware of local cultural sensitivities, and be able to navigate the public health and healthcare systems in the jurisdictions in which they are working.
A modern-day Works Progress Administration would be federally funded and organized by states and localities to place out-of-work Americans into jobs serving as contact tracers and supporting those in need. Contact tracers would help identify those who test positive for the novel coronavirus and sequester those who have been exposed to help prevent further spreading of the virus and avoid overwhelming our hospitals and healthcare system. As a potential resurgence of cases arises due to the lifting of stay-at-home orders, such a contact tracing program might be necessary to prevent infections and hospitalizations from again overwhelming our healthcare system before a possible second wave of infections begins in the fall.
States cannot inch toward reopening without a roadmap for how to halt the coronavirus pandemic now and over the course of the rest of the year and into 2021. Without a plan to provide appropriate personal protective equipment and track and contain any new cases of the novel coronavirus and COVID-19, our economy will continue to recover only in fits and spurts. Congress needs to take bold action to fund a new corps of contact tracers and other healthcare workers. Implementing a modern-day Works Progress Administration to curb high unemployment not experienced since the Great Depression while simultaneously keeping our communities healthy is a necessary step to bringing an end to the public health and economic devastation that now grips our nation.