Alice Rivlin: An inspiration for generations of women economists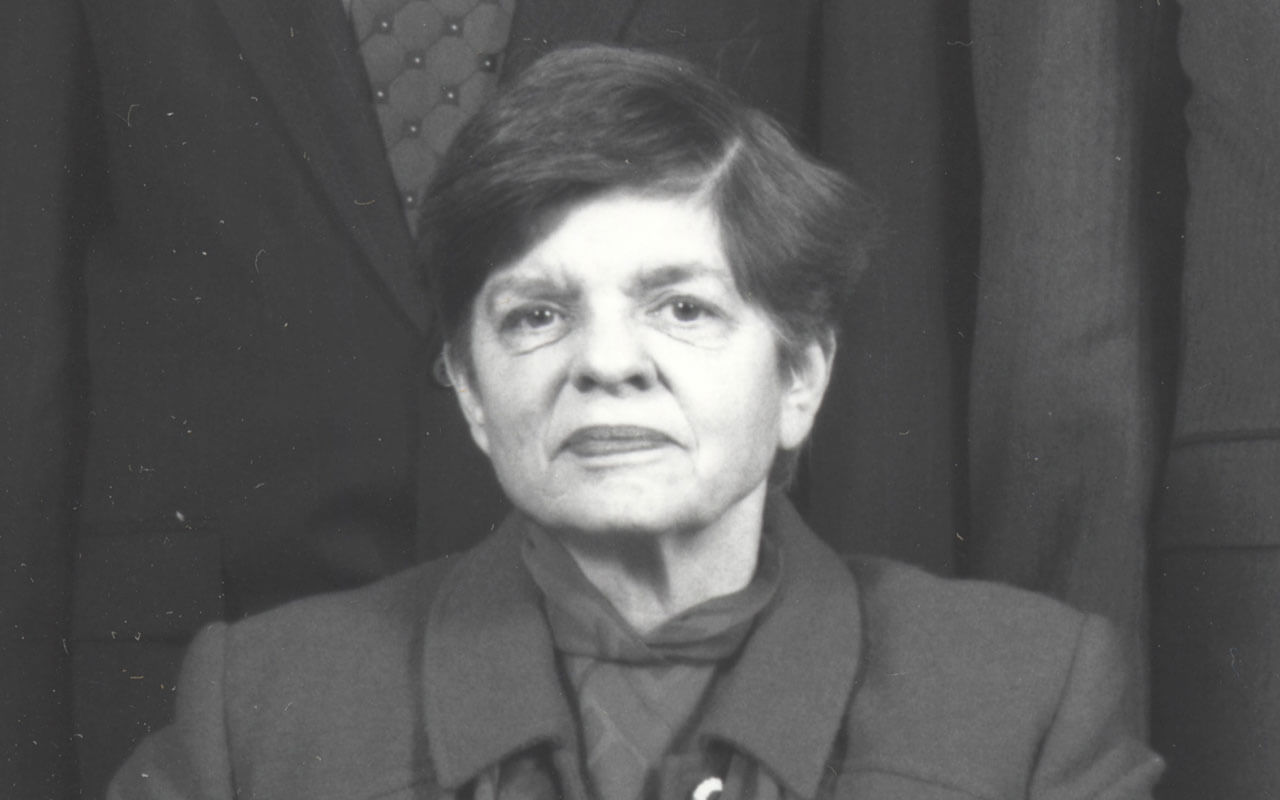 As a young woman aspiring to be an economist who could make my mark on national policy and help make our country better, I had relatively few role models to emulate. But of those few, one stood out—not only as a breaker of gender barriers and one of our country's most effective leaders, but also as a model of committed, compassionate, hard-headed public service. That was Alice M. Rivlin, who died this week at 88.
When she received her economics Ph.D. in the late 1950s, the share of doctorates in our field that went to women was below 5 percent. And when Dr. Rivlin came to Washington, D.C. soon after, women were still rarely seen in leadership roles in government. But once she began working at the Brookings Institution, an organization known for the high quality and nonpartisanship of its research and analysis, it became clear to political leaders what an asset she would be to policymaking.
In 1966, President Lyndon Johnson named Dr. Rivlin deputy assistant secretary of Health, Education, and Welfare for Program Analysis. Back at Brookings, during the Nixon administration, she became the choice of congressional leaders for a major job created by Congress in 1974: director of the newly established Congressional Budget Office. The agency was established to help restore the role of Congress in budgeting and provide serious policy analysis independent of that provided by the executive branch. It says a great deal that when congressional leaders needed an economist with both internal and external credibility who could provide strong leadership for a new organization, they turned to Alice Rivlin.
Serving for more than 8 years, she built the Congressional Budget Office from the ground up and along the way set the tone for an organization that has, for the most part, withstood partisan pressure from both sides of the aisle to be considered the nation's most reliable source of unbiased data and analysis on budgets and legislation. Sadly, only one other woman has served in the role since.
In 1993, Dr. Rivlin was again called to public service, this time by the new Clinton administration, to become deputy director of the Office of Management and Budget. In 1994, President Bill Clinton named her the nation's first woman OMB director. In that role, she provided both policy and political leadership during a very challenging period that included intense battles with Congress over budgets and spending. (And again, only one other woman has served in the role since she did.) From there, she went on to serve as vice chair of the Federal Reserve Board of Governors, the second most powerful position in that independent body.
Dr. Rivlin worked and lived in the District of Columbia, and she twice took on the serious challenge of addressing the District government's long-term fiscal issues. In 1990, she headed a commission that warned of a fiscal crisis amid deteriorating services, and, based largely on her report, Congress established the D.C. Financial Responsibility and Management Assistance Authority. She became its second leader, bringing it to a successful conclusion following very controversial beginnings and playing a key role in pulling the District away from fiscal disaster.
Throughout her career, in government and out, Dr. Rivlin was an advocate for practical, compassionate solutions to the nation's most difficult social and economic problems. She was a fiscal hawk who understood the impact that government programs have on individuals and families.
Even today, women are severely underrepresented in economics. And no doubt, Dr. Rivlin too often found herself to be the only woman in the room for important policy conversations. But it is also highly unlikely that anybody knew more about the topic in most of those meetings. Robert Reischauer, her colleague and himself a former CBO director, refers to her as "the decathlete of public policy." No wonder. And our mutual friend, Isabel Sawhill, says Dr. Rivlin never lost her optimism about the country's ability to solve problems. After a lifetime of breaking down barriers, that optimism was hard-earned, and it must have been sorely challenged in her final years.
I might not have agreed with every policy that Alice Rivlin advocated, but she was, and remains, an inspiration to me and, I believe, to generations of women economists who have sought to make their way in the policy world. She was, for decades, one of the most respected leaders in government, an acknowledged authority on budget and other economic issues, a pioneer for women in top positions, and, above all, somebody who, as an economist and policymaker, strived every day, year in and year out, to develop and enact policies that she believed would benefit families and strengthen the country. We will all miss her a great deal.