Why accessibility to broadband matters in reducing economic inequality in the United States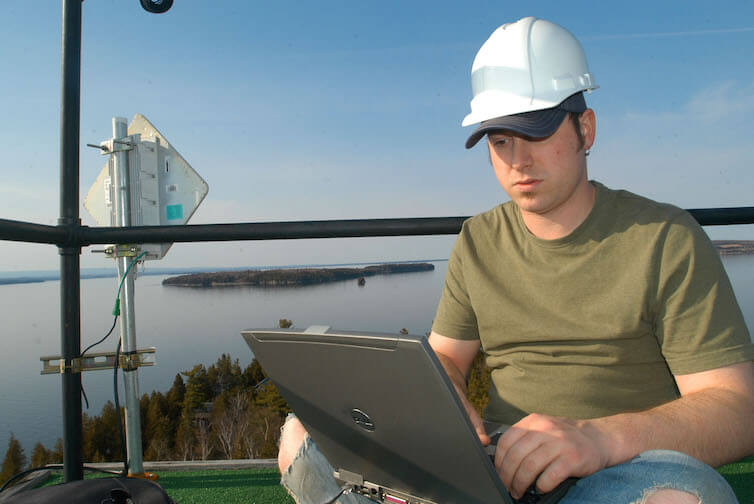 A common thread at this year's Netroots Nation—an annual summertime political convention that brings together progressive political activists and leaders to discuss an array of issues affecting the country and its people—was accessibility to broadband and how barriers to accessibility affect economic inequality, particularly among rural and low-income communities across the United States.
There is no question that accessibility to broadband is a requirement for individuals to thrive in today's U.S. economy. On a panel discussion at the convention titled "The Federal Communications Commission's War on the Poor," communications leaders discussed the baleful consequences faced by rural and low-income people who disproportionately lack access to high-speed broadband. Students need broadband to access the internet to do homework and apply to colleges. Working families need it to apply to jobs and to access various government services, and seniors are increasingly reliant on broadband accessibility to connect to the growing world of telehealth.
Indeed, a study done in 2016 by the U.S. Department of Housing and Urban Development finds a strong correlation between household income and in-home connectivity—a pattern that persists across both rural and economically depressed urban communities. The study finds that while an overall two-thirds of U.S. adults aged 18 and older had access to broadband internet in their homes, just 41 percent of adults with household incomes less than $20,000 had it, while 90 percent of adults with household income higher than $100,000 had access. Another report looking into the effects on mobile access and broadband in Chicago confirms what individuals such as Montana Gov. Steve Bullock, who spoke at Netroots Nation, have been trying to convey. The report examines how segregation and concentrated poverty determine access to in-home broadband. The findings point out that internet service providers aren't offering strong coverage to low-income housing areas or are often charging exorbitant installations fees to begin service in unserved neighborhoods. For people in these communities, it means a continuation of struggling to apply for and obtain jobs, fill out college applications and complete homework, and get easily connected to a variety of telehealth options.
Expanding broadband to underserved areas and to low-income individuals would help ameliorate economic inequality in the United States. In an analysis looking at the effects of providing greater broadband access in France, the evidence is clear that the adoption of high-quality broadband raised mean incomes and lowered income inequality. For every 1 percent increase in broadband penetration, mean income rose by 0.14 percent. The study also found that between 2009 and 2013, broadband adoption alone contributed toward 34 percent of income growth and 80 percent of reductions in income inequality. Part of this is explained by the fact that 31 percent of low-income individuals used the internet to search for jobs, compared to just 18 percent of high-income individuals. Thus, when people in low-income communities had accessibility to high-quality broadband at home, incomes began to rise for these households.
The analysis of the impact of broadband accessibility in France seems to align with findings here in the United States. Studies looking into the impact on job growth as it relates to broadband accessibility found that the availability of broadband services, regardless of adoption, added as much as 1.4 percent to the U.S. employment growth rate. This finding was backed up by a similar study that found that for every increase of 1 percent in a given state's broadband penetration, there was an increase of up to 0.3 percent in that state's employment rate each year. Some of this was attributed to the assumption that information communication technology skills are becoming increasingly required in even traditionally low-skilled occupations, and that having these basic skills increased the probability of landing a job interview.
Indeed, many state and local communities are gearing up to expand high-quality broadband precisely because of these economic ramifications. In North Carolina, for example, Gov. Roy Cooper has proposed a budget that would allocate $20 million to connect households and businesses to the internet and work on closing the "homework gap." And small broadband companies such as Wilkes Communications, Inc. are becoming success stories in areas where large providers refuse to go.
The problem of unequal access to high-speed broadband was highlighted in a report, "A communications oligopoly on steroids," published in 2017 by the Washington Center for Equitable Growth, authored by communications antitrust experts Gene Kimmelman and Mark Cooper. The two point out that broadband has become a modern-day necessity with virtually no substitutes, yet market conditions have made it so companies are not offering services to some communities where costs are high and incomes are low. This is why policymakers need to continue to examine the consequences of unequal broadband access to U.S. economic growth and prosperity.