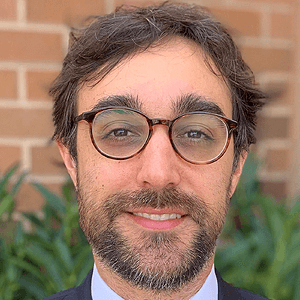 Pedro Juarros
Economist
International Monetary Fund
Pedro Juarros is an economist at the International Monetary Fund. He received is Ph.D. in economics from Georgetown University. His research focuses on the impact of the firm size distribution and firms' borrowing constraints on the transmission mechanism of fiscal stimulus in the United States. He also studies the heterogeneous impact of social spending on output across developed and developing countries, and how local fiscal stimulus can boost innovation across cities in the United States. He is most interested in both the short-run and long-run effects of aggregate demand shocks on economic activity. Juarros earned his B.A. in economics from Universidad Nacional de La Plata and his M.A. in economics from Universidad de San Andrés in Argentina. Before beginning doctoral studies at Georgetown, he worked as a research assistant in the Research Department of the World Bank.
Authored By Pedro Juarros
Pedro Juarros's Working Papers
See working papers authored or coauthored by this expert.
View Working Papers