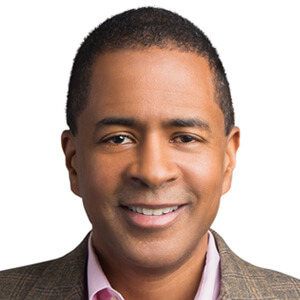 Byron Auguste
CEO & Co-Founder
Opportunity@Work
Byron Auguste is a member of the Washington Center for Equitable Growth's Steering Committee and is the CEO and co-founder of Opportunity@Work, a nonprofit organization that seeks to expand access to career opportunities so that all Americans can work, learn, and earn to their full potential in a dynamic economy.
Prior to co-founding Opportunity@Work, Auguste served for 2 years in the White House as deputy assistant to President Barack Obama for economic policy and deputy director of the National Economic Council, where his policy portfolio included job creation and labor markets, skills and workforce policies, innovation, investment, infrastructure, transportation, and goods movement.
Until 2013, Auguste was a senior partner at McKinsey & Company in Washington, DC, and in Los Angeles, where he was elected principal in 1999 and director in 2005. He also served as a member of the boards of trustees of The William and Flora Hewlett Foundation and Yale University.
He is an elected member of the Council on Foreign Relations and the Pacific Council on International Policy, and he serves on the boards of Hope Street Group and Opportunity@Work.
Auguste earned a B.A. summa cum laude in economics and political science from Yale University, where he was awarded a Truman Scholarship and the James Gordon Bennet Prize, and he holds an M.Phil. and D.Phil. in economics from Oxford University as a Marshall Scholar.
Authored By Byron Auguste