Equitable Growth works to expand its network of scholars researching inequality and growth at two fall academic conferences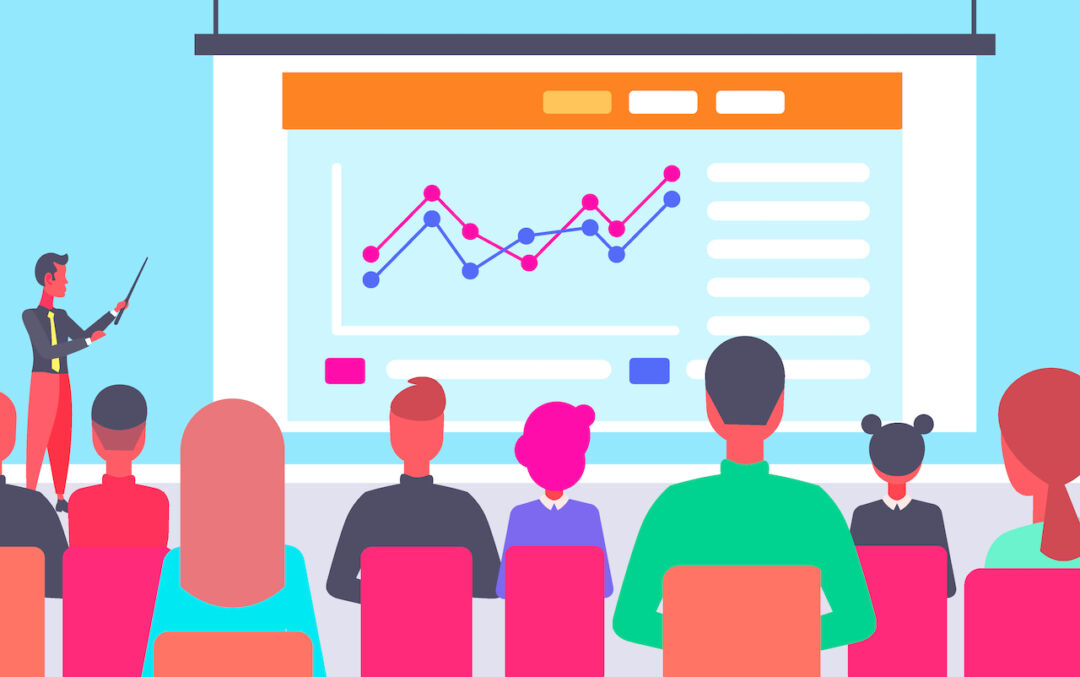 Since its founding in 2013, the Washington Center for Equitable Growth has supported scholars across disciplines and along the career ladder who are studying the effects of inequality on economic growth. We do this not only through our annual grantmaking cycle, but also by offering mentorship, press and media support, policymaker and researcher connections, and more throughout the year.
One important aspect of our academic engagement is networking and fostering opportunities to present research at academic conferences. Case in point: Equitable Growth staff organized, chaired, participated in, and attended several different panel sessions at this year's Association for Public Policy Analysis and Management fall research conference and the Southern Economic Association 92nd annual meeting. In doing so, we were able to highlight a number of our current research priorities and policy areas of interest, as well as our role as a grantmaking institution.
At APPAM, which took place in Washington from November 17–19, many of the more than 30 sessions that featured Equitable Growth and our network of scholars centered on child care and early childhood education, as well as on the future of work. These two areas are major aspects of our 2023 Request for Proposals, and our engagement in the following sessions allowed us to spread the word about how we can support research in these areas in the coming year.
Equitable Growth's Research Advisor Jonathan Fisher organized a panel on the many impacts of the 2021 Child Tax Credit expansion. Grantee Bradley Hardy of Georgetown University served as the panel chair, alongside discussants Heather D. Hill of the University of Washington and Lucie Schmidt of Smith College. Rutgers University's Jacob Bastian presented his research on how the CTC expansion affected poverty and employment rates; the University of Washington's Nicole Kovski presented co-authored research on how the CTC expansion impacted mental health and well-being among low-income parents; and Equitable Growth's Director of Family Economic Security Policy Alix Gould-Werth presented co-authored research on how families actually spent (or saved) the CTC funds.
Equitable Growth's Labor Market Senior Policy Analyst Kathryn Zickuhr organized and chaired a panel on racial and ethnic disparities in the tech industry. Discussants Cathy Liu of Georgia State University and Elsie Harper-Anderson of Virginia Commonwealth University responded to paper presentations from the St. John's University's Rachel M.B. Atkins, who discussed her co-authored research on measuring racial and ethnic representation in the tech sector; from University of Texas at Austin's Rowena Crabbe, who presented her co-authored paper on the state of Black entrepreneurship and a research agenda for examining its future; from University of Illinois, Chicago's Sigrid Luhr, who delved into her research findings on diversity in the San Francisco Bay Area tech industry; and from the University of California, Los Angeles' Alicia Sheares, who presented her findings on the various and varying hurdles that Black workers in tech face across different geographic regions.
Equitable Growth's Family Economic Security Senior Policy Analyst Sam Abbott served as a discussant for a panel on new research on paid leave policies, alongside grantee Yulya Truskinovsky of Wayne State University. Several papers were presented, including Equitable Growth-funded research from Columbia University's Meredith Slopen on how paid sick leave guarantees affect women's self-reported health and well-being.
Other APPAM sessions that featured funded research from our academic network included another panel on the 2021 CTC expansion, in which University of Michigan's Natasha Pilkauskas presented her co-authored research on the Child Tax Credit's impacts on the economic well-being of low-income families, and a panel on intergenerational upward mobility, in which Equitable Growth Dissertation Scholar Sheridan Fuller of Northwestern University presented his research on the long-term effects of, and racial disparities in access to, income support programs such as Aid to Families with Dependent Children.
In addition to presenting their research, many Equitable Growth staff, grantees, and network members participated in APPAM's fall conference as moderators, panel chairs, and discussants. Session topics varied across disciplines and topics, from schedule stability to government's role in supporting workers, and much more. For instance, the roundtable examining the role of the Committee on National Statistics featured an informative discussion, moderated by Equitable Growth Research Advisory Board member David Johnson of the National Academies of Sciences, Engineering, and Medicine, of how federal statistics can inform policymaking across a wide range of areas, including measuring poverty, food security, and access to healthcare.
Immediately following APPAM, the Southern Economic Association annual meeting took place from November 19–21 in Fort Lauderdale, Florida. Equitable Growth was excited to co-host an SEA panel with the Russell Sage Foundation on how to prepare and submit a successful grant proposal for economic research. Panelists included Equitable Growth grantee Mark Curtis of Wake Forest University, Melinda Miller of Virginia Polytechnic Institute and State University, the Russel Sage Foundation's Stephen Glauser, and Equitable Growth's Academic Programs Associate Sanjay Supan.
As SEA is focused on economics research, other sessions here that featured Equitable Growth voices and perspectives largely focused on competition and industrial organization and climate change's impact on inequality and the economy—two main research priorities for Equitable Growth in the coming year.
Some panels of particular interest included:
A session organized by Equitable Growth grantee Martha Bailey of the University of California, Los Angeles focused on using microdata to study intergenerational outcomes for U.S. families. Grantee Paul Mohnen of the University of Pennsylvania presented his funded research on the long-term, intergenerational effects of Social Security.
Equitable Growth grantees Wake Forest University's Curtis, Eric Ohrn of Grinnell College, and Juan Carlos Suárez Serrato at Duke University presented their funded research (co-authored with Kevin Roberts at Duke) on how capital investment in the form of bonus depreciation affects labor and inequality.
In a session focused on competition and industrial organization, grantee Matthew Weinberg of The Ohio State University presented his co-authored funded research on buyer power in the meatpacking industry, how it has changed over the past 20 years, and what effects it has on prices.
Overall, these two academic conferences were excellent opportunities to showcase the breadth of our existing network of scholars, highlight our research priorities for 2023, and raise awareness about who we are and what we fund among a broad and diverse group of researchers studying inequality and economic growth.
Equitable Growth is now accepting applications for its 2023 Request for Proposals. To learn more about funding and research priorities, who is eligible, and how and by when to apply, click here.