Equitable Growth welcomes R. Jisung Park as a visiting scholar to examine economic impacts of climate change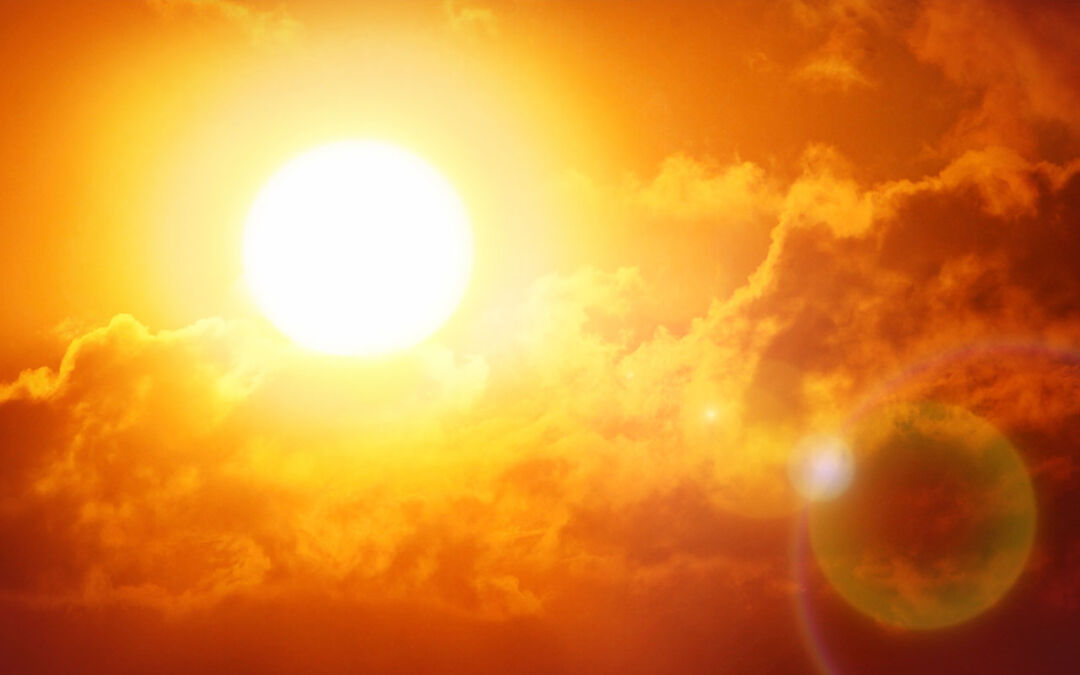 Wildfires are blazing across Europe and temperatures are soaring around the world, exemplifying new extremes that are set to become normal as a result of climate change. But the effects of global warming certainly will go beyond hotter days and more intense natural disasters. It will also affect the U.S. economy—and indeed, already is.
Researchers have been assessing and debating the economic damages from climate change for some time, predicting how rising temperatures may affect economic growth and worker productivity, and how best to navigate the all-but-inevitable health and financial shocks for workers amid rising climate-related hazards. This research couldn't be more important as our understanding of climate change and how to mitigate its effects evolves, and as new data become available and modeling techniques are modernized.
Against this backdrop, Equitable Growth is pleased to welcome R. Jisung Park as a visiting scholar to continue his work examining the impacts of climate change on the U.S. labor force and broader U.S. economy. Park's interests lie in how environmental factors shape economic opportunity, including the effects of climate on social inequality. His research to date includes examinations of how high temperatures affect human capital outcomes, such as learning and student performance, and how those effects translate into racial and economic achievement divides.
Park also examines the role of adaptive investments, such as air conditioning in schools, in alleviating or exacerbating inequality and disparities in well-being and other outcomes. He likewise studies the labor market outcomes of high temperatures, and excessive heat specifically, for workers in the United States. His previous research with Nora Pankratz at the University of California, Los Angeles and A. Patrick Behrer at Stanford University, published last year in Equitable Growth's Working Paper series, finds that workplace injuries in California increased by 6 percent to 9 percent on days warmer than 90 degrees Fahrenheit, and by 10 percent to 15 percent on days that exceeded 100 F. This finding applies to workers in occupations based both indoors and outdoors, with widespread implications for worker productivity across industries.
Park will be with Equitable Growth for 18 months, while retaining his academic appointments. As a visiting scholar, Park will work to expand Equitable Growth's institutional research capacity and policy knowledge in the environmental economics space.
While at Equitable Growth, Park will undertake two independent research projects. One is on labor market frictions and climate change adaptation. The other is on natural disasters and human capital. The findings from these two studies will be published in peer-reviewed journals and presented at academic conferences, contributing to Equitable Growth's status as an organization for researchers examining inequality and economic growth in the United States. Park will be integral in boosting the organization's capacity to produce in-house research and analysis on climate change, which policymakers can turn to when crafting environmental legislation and regulations.
Additionally, Park will support Equitable Growth in its role as the bridge between academia and policymakers as we expand our work addressing the economic impacts of climate change. As a former grantee, he is well-positioned to support this important aspect of Equitable Growth's work. He knows firsthand the value of policymaker connections in reaching a wider audience. He also is experienced at detailing his research to the press and has testified before the U.S. Congress in a House select committee hearing on advancing environmental justice through climate action.
Furthermore, Park will help to grow Equitable Growth's broader network of scholars, particularly environmental economists studying the disparate impacts of climate change and how it may exacerbate existing inequalities. His role advising the organization in this area will be vital as we seek to fund new projects and connect with researchers making important contributions to the existing climate economics literature through our annual Request for Proposals.
Bringing Park on board is a crucial step forward in Equitable Growth's plan to examine in more detail the economic impacts and consequences of climate change, as well as reinforce the organization's status as a trusted resource for evidence-backed policy solutions to various drivers of economic inequality in the United States. We look forward to his tenure with us over the next year and a half, and hope you'll join us in welcoming him on board!