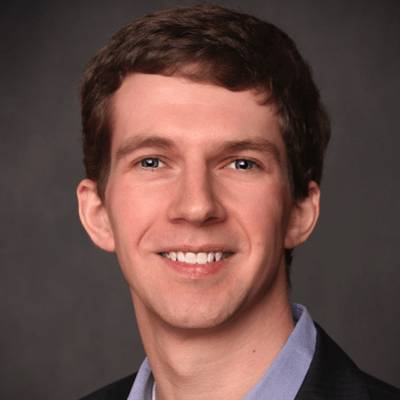 Scott Nelson
Assistant Professor of Finance
University of Chicago
Scott Nelson is an assistant professor of finance at the University of Chicago Booth School of Business. Nelson's research focuses on consumer credit markets, in particular how regulation interacts with information asymmetries and market structure, and how consumers make choices about borrowing, deleveraging, and default. His research uses a range of data sources, including credit reports, credit card account data, surveys, court filings, and employment data, together with models of consumer and firm behavior to understand the drivers of credit market outcomes. His research on the U.S. credit card market was awarded the AQR Top Finance Graduate Award in 2018.
Prior to joining the Booth School of Business, Nelson spent a postdoctoral year with the federal Consumer Financial Protection Bureau and Princeton University. He has also been a research fellow with the City of Boston Office of Financial Empowerment, a visiting graduate fellow with the Federal Reserve Bank of Boston, and a National Science Foundation graduate research fellow. Nelson earned a Ph.D. in economics from the Massachusetts Institute of Technology. Before his studies at MIT, Nelson worked as a research assistant at the Federal Reserve Bank of New York and at Innovations for Poverty Action, where he was a member of the U.S. Household Finance Initiative. He received a B.A. (summa cum laude) in economics and mathematics from Yale College.
Scott Nelson's Working Papers
See working papers authored or coauthored by this expert.
View Working Papers