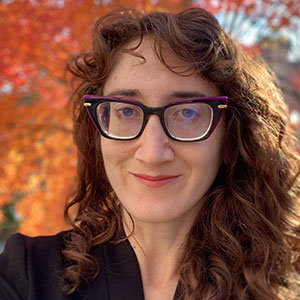 Melissa Grober-Morrow is the Washington Center for Equitable Growth's vice president, where she oversees programs, strategy, and operations for the organization. Grober-Morrow has devoted most of her career to expanding economic opportunity and seeks to center the needs of those historically excluded from opportunity. In her previous role as thought leadership director for financial resilience at AARP, she launched a new site for policymakers and corporate leaders focused on the future of work for people ages 50+, exploring the implications of major workforce trends affecting older workers, as well as equity considerations. She co-led the Living, Learning & Earning Longer Collaborative—an initiative of AARP, the Organisation for Economic Co-operation and Development, and the World Economic Forum, which was recognized by Fast Company as a World Changing Idea in 2021. She also led efforts to highlight disparities in financial and health security to influence external thought leaders.
Grober-Morrow previously served as director of savings and financial capability at Prosperity Now, a national nonprofit intermediary whose mission is to ensure everyone in our country has a clear path to financial stability, wealth, and prosperity. She also worked as senior director of economic opportunity programs at Points of Light, where she designed a national financial coaching program managed by AmeriCorps members in 10 communities, and she ran free tax preparation sites for low-income New Yorkers at a community development financial institution. She proudly served as an AmeriCorps VISTA at a school in Chicago and continues to believe in the transformative power of service.
Grober-Morrow has published and presented on issues such as the future of work, financial capability, disparities in economic opportunities and outcomes, healthy longevity, and the women's wealth divide. She earned an M.P.A, from New York University's Wagner Graduate School of Public Service and a B.A. in psychology and brain sciences from Johns Hopkins University. She sings with SongRise DC and serves on the board of Girls Inc. of the Washington, DC metropolitan area in her spare time.