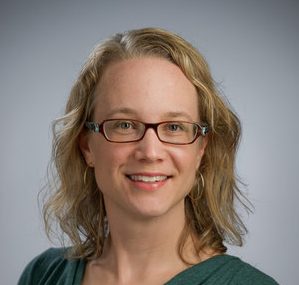 Abigail Wozniak
Vice president and Director, Opportunity & Inclusive Growth Institute
Federal Reserve Bank of Minneapolis
Abigail Wozniak is a labor economist at the Federal Reserve Bank of Minneapolis, where she serves as director of the Opportunity and Inclusive Growth Institute. Her research has examined migration between states and cities, as well as employer compensation and screening policies. Wozniak is currently a faculty research fellow at the National Bureau of Economic Research and a research fellow at the Institute for the Study of Labor. She serves as co-editor of the journal Economic Inquiry. From 2014–2015, she served as senior economist to the White House Council of Economic Advisers, working on labor economics issues. She was a visiting fellow at Princeton University in 2008–09. Prior to coming to Minneapolis, she was an associate professor in the Department of Economics at the University of Notre Dame. She is a graduate of Harvard University (Ph.D.) and the University of Chicago (A.B.). She is a former associate economist at the Chicago Federal Reserve. Her work has been featured in numerous media outlets.
Authored By Abigail Wozniak
Abigail Wozniak's Working Papers
See working papers authored or coauthored by this expert.
View Working Papers