JOLTS Day Graphs: February 2017 Report Edition
Every month the U.S. Bureau of Labor Statistics releases data on hiring, firing, and other labor market flows from the Job Openings and Labor Turnover Survey, better known as JOLTS. Today, the BLS released the latest data for February 2017. This report doesn't get as much attention as the monthly Employment Situation Report, but it contains useful information about the state of the U.S. labor market. Below are a few key graphs using data from the report. 
After a jump in January, the quits rate moved down to 2.1 percent in February. Quitting is often interpreted as a sign of labor market health and recently it's been quite steady.
One way to measure the tightness of the labor market is looking at the ratio of job seekers to available jobs. The current ratio is at pre-recession levels, but it may be able to go lower.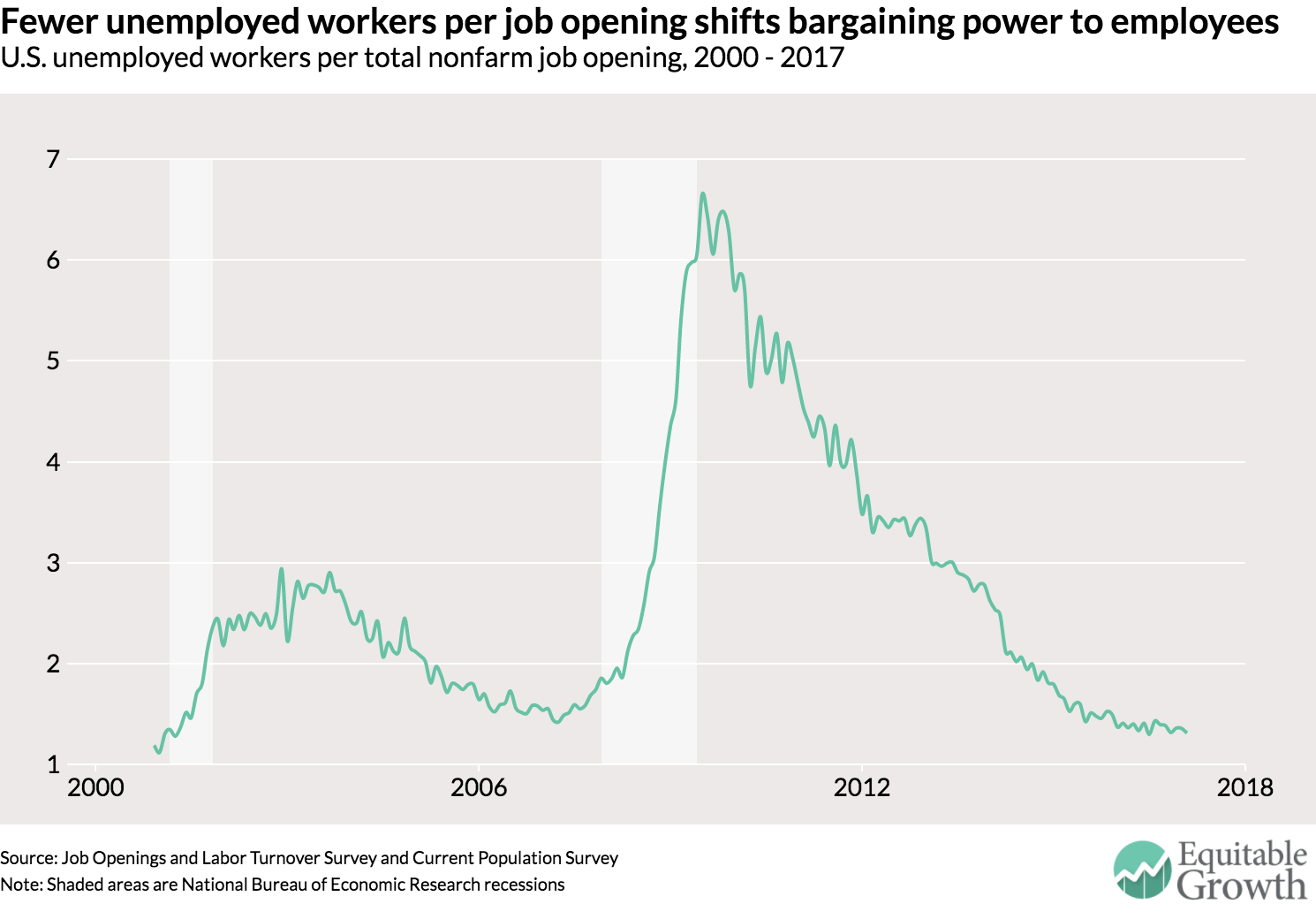 Data from February show that the number of hires per job opening continues a recent trend of moving sideways after years of falling after the end of the Great Recession in June 2009.