LGBTQ+ Economic Data and Disparities: What We Still Need to Know

This event featured Lee Badgett, professor of economics at the University of Massachusetts Amherst and a leading scholar on how sexual orientation and gender identity shape economic outcomes. Badgett presented an overview of her recent work in LGBTQ+ economics and data collection, as well as the most promising avenues for future research. Badgett's presentation was followed by a conversation on the critical role of equity and inclusion in the broader economy.
This event was an installment of "Equitable Growth Presents: Evidence for a Stronger Economy," a lecture series that seeks to foster a deeper understanding of cutting-edge research and analysis on economic inequality and growth. These lectures bring together leading scholars to explore how new research is shifting important conversations in academia and economic policy.
Speakers
Austin Clemens, Director of Economic Measurement Policy, Washington Center for Equitable Growth
Lee Badgett, Professor of Economics, University of Massachusetts, Amherst
Sharita Gruberg, Vice President for Economic Justice, National Partnership for Women & Families
Please direct questions related to event content to Director of Economic Measurement Policy, Austin Clemens
Please direct questions related to event logistics and technology to Communications Assistant, Shonda Williams.
Watch video of the event:
---
Download the slide presentation from this event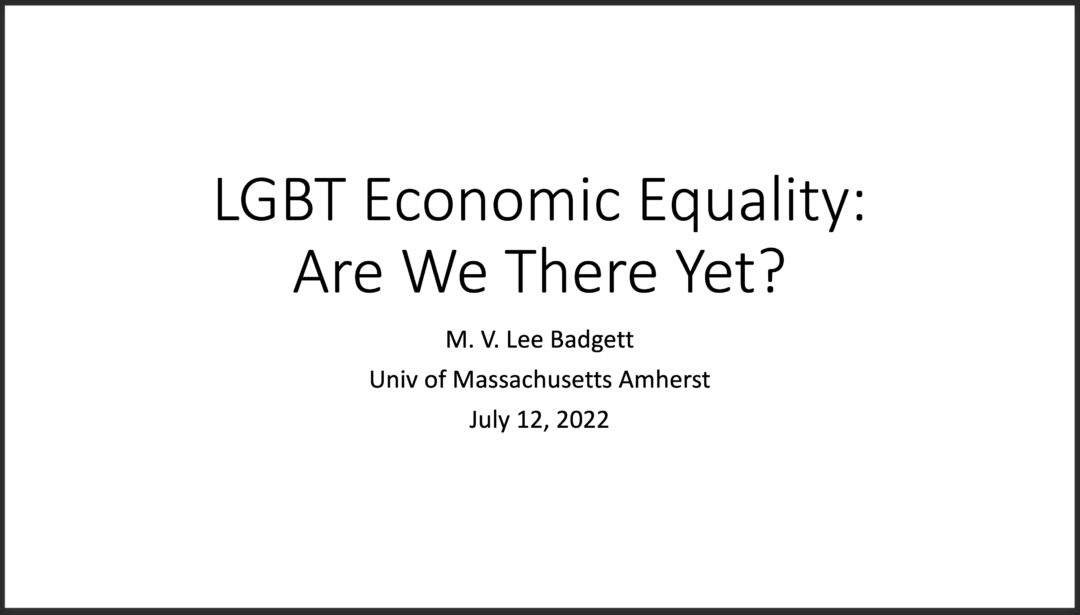 ---
Connect with us!
Explore the Equitable Growth network of experts around the country and get answers to today's most pressing questions!
Get in Touch