Equitable Growth's Jobs Day Graphs: July 2018 Report Edition
Earlier this morning, the U.S. Bureau of Labor Statistics released new data on the U.S. labor market during the month of July. Below are five graphs compiled by Equitable Growth staff highlighting important trends in the data.
1.
While employment rate for all workers was little changed in July, prime age workers saw an increase in their employment rate of 0.2 percentage points. Employment rates for prime-age workers are converging toward their pre-recession peak.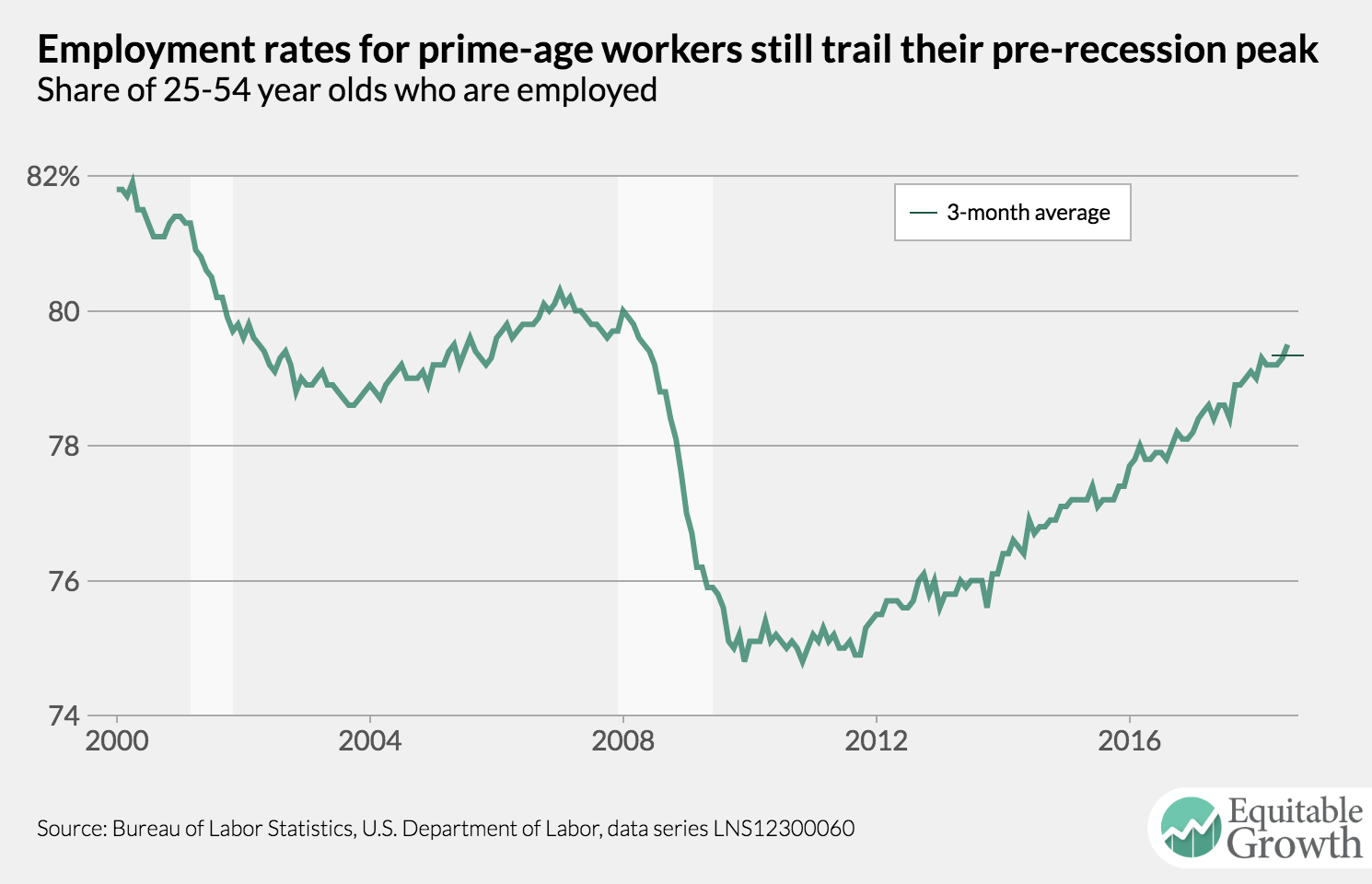 2.
Wages continue to grow, but still at lower levels than expected for a tight labor market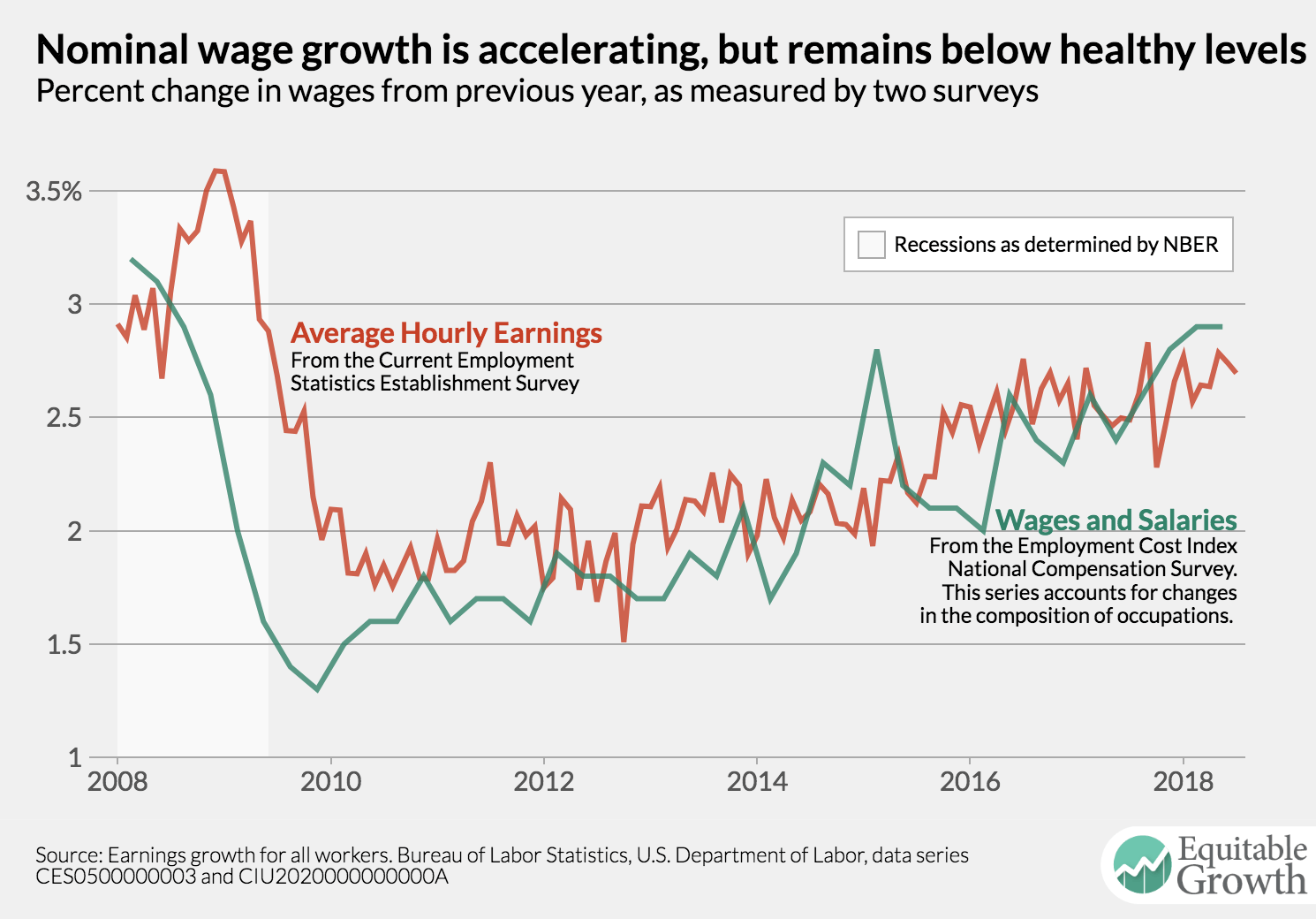 3.
Employment growth remains strong in healthcare and education, and continues upward in construction and manufacturing despite the expectations of tariffs impacting these sectors.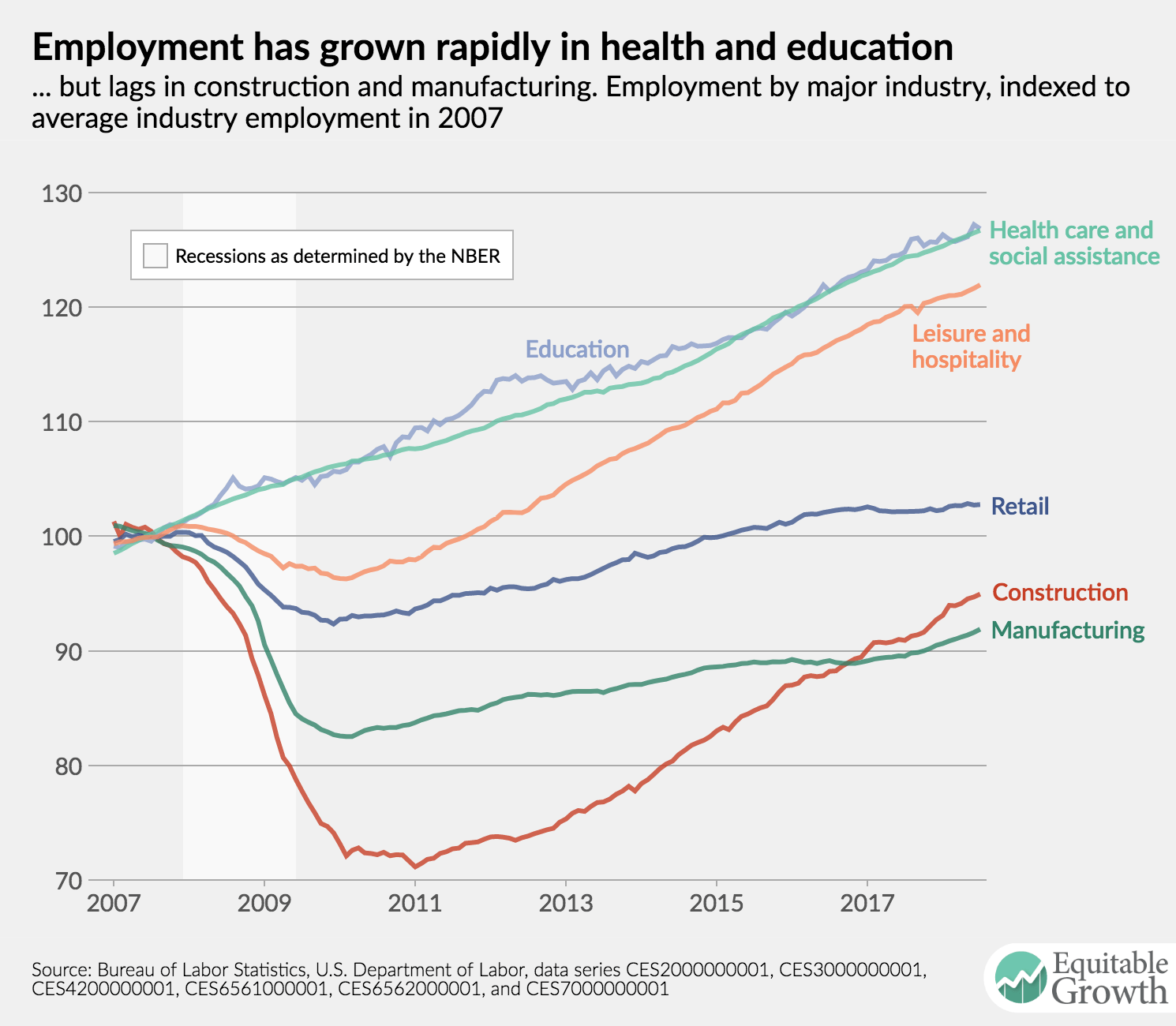 4.
More of the unemployed population had lost their job or left their job in July, rather than re-entering the labor force to look for new opportunities.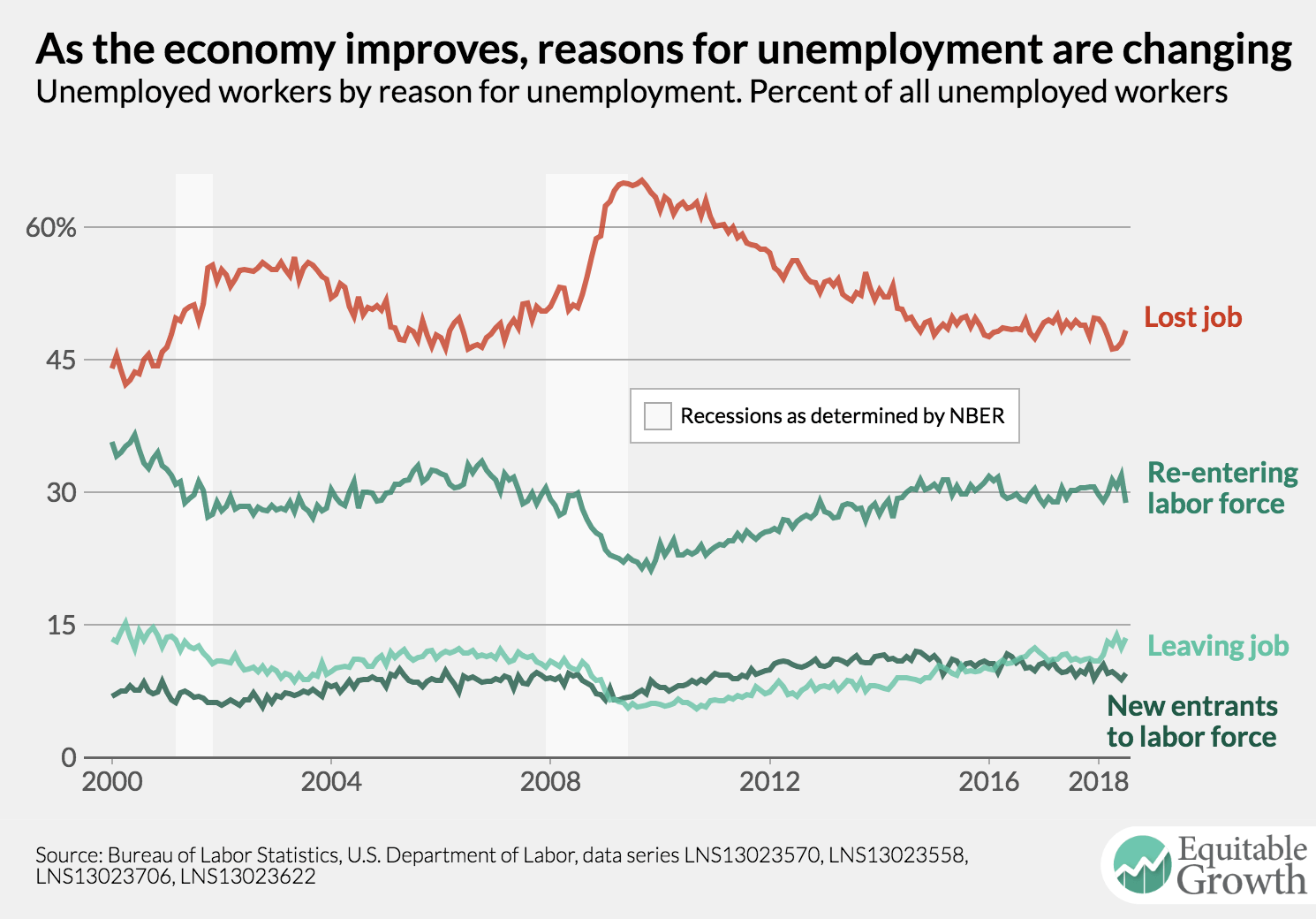 5.
Workers are reentering the labor force for new jobs, while the proportion of the unemployed, actively looking for work, who were previously out of the labor force has declined.