Equitable Growth's Jobs Day Graphs: December 2019 Report Edition
On January 10th, the U.S. Bureau of Labor Statistics released new data on the U.S. labor market during the month of December. Below are five graphs compiled by Equitable Growth staff highlighting important trends in the data.
1.
Prime age employment ticked up to 80.4%, exceeding the high in the last expansion.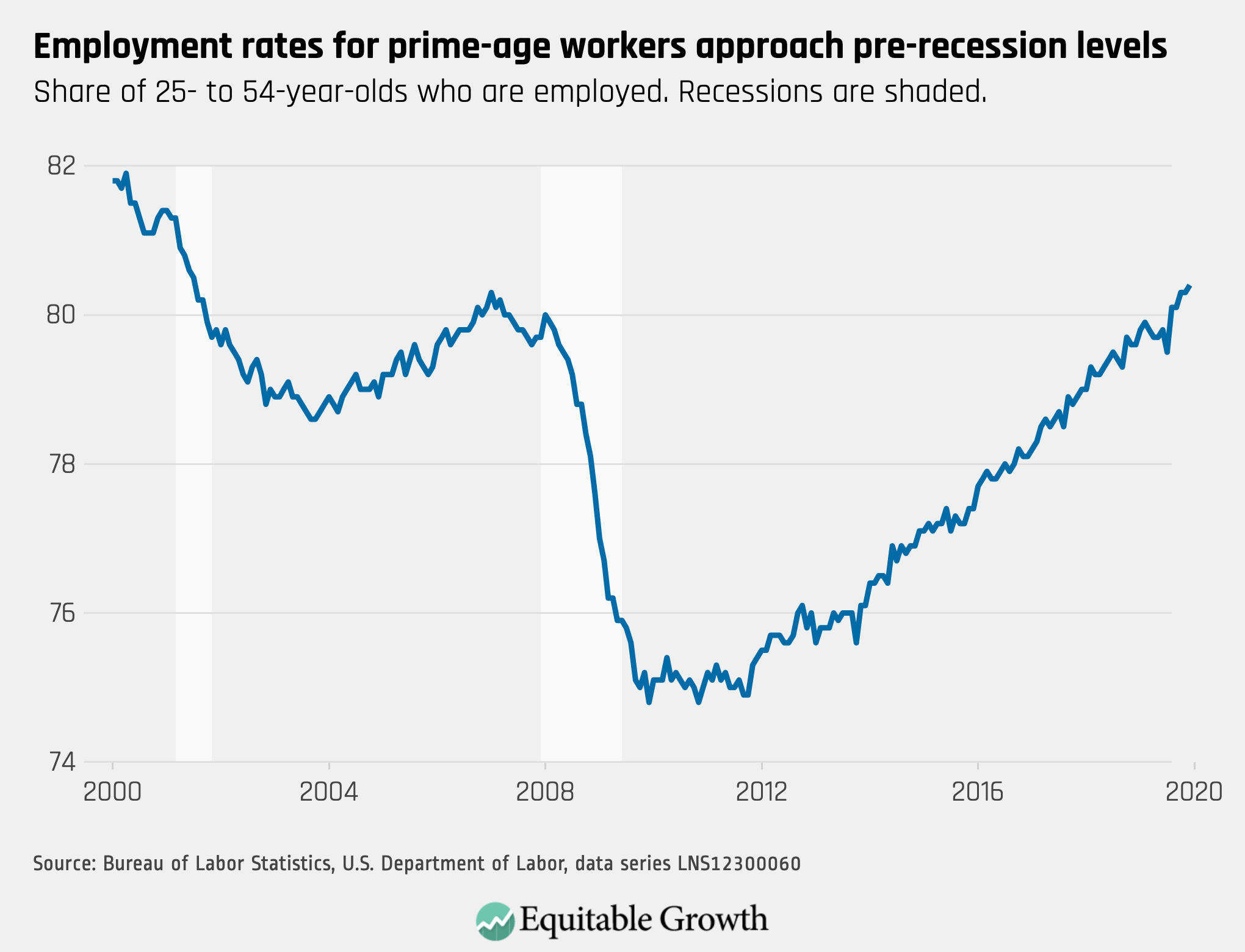 2.
The headline unemployment rate was unchanged while U6 dropped slightly, reflecting higher labor force participation.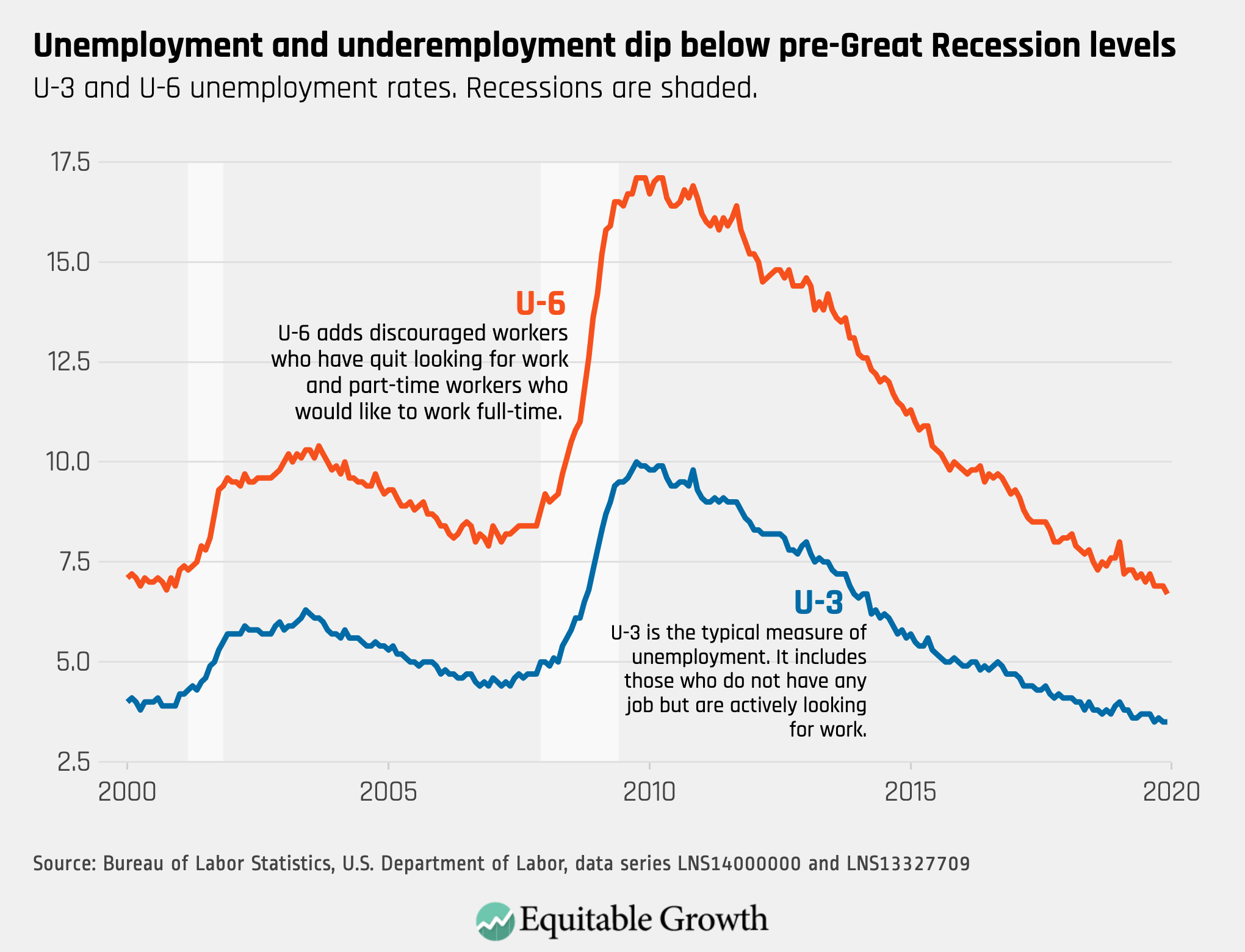 3.
Wage growth is flattening out after months of steady increases.
4.
Employment in construction has almost recovered to its pre-recession level.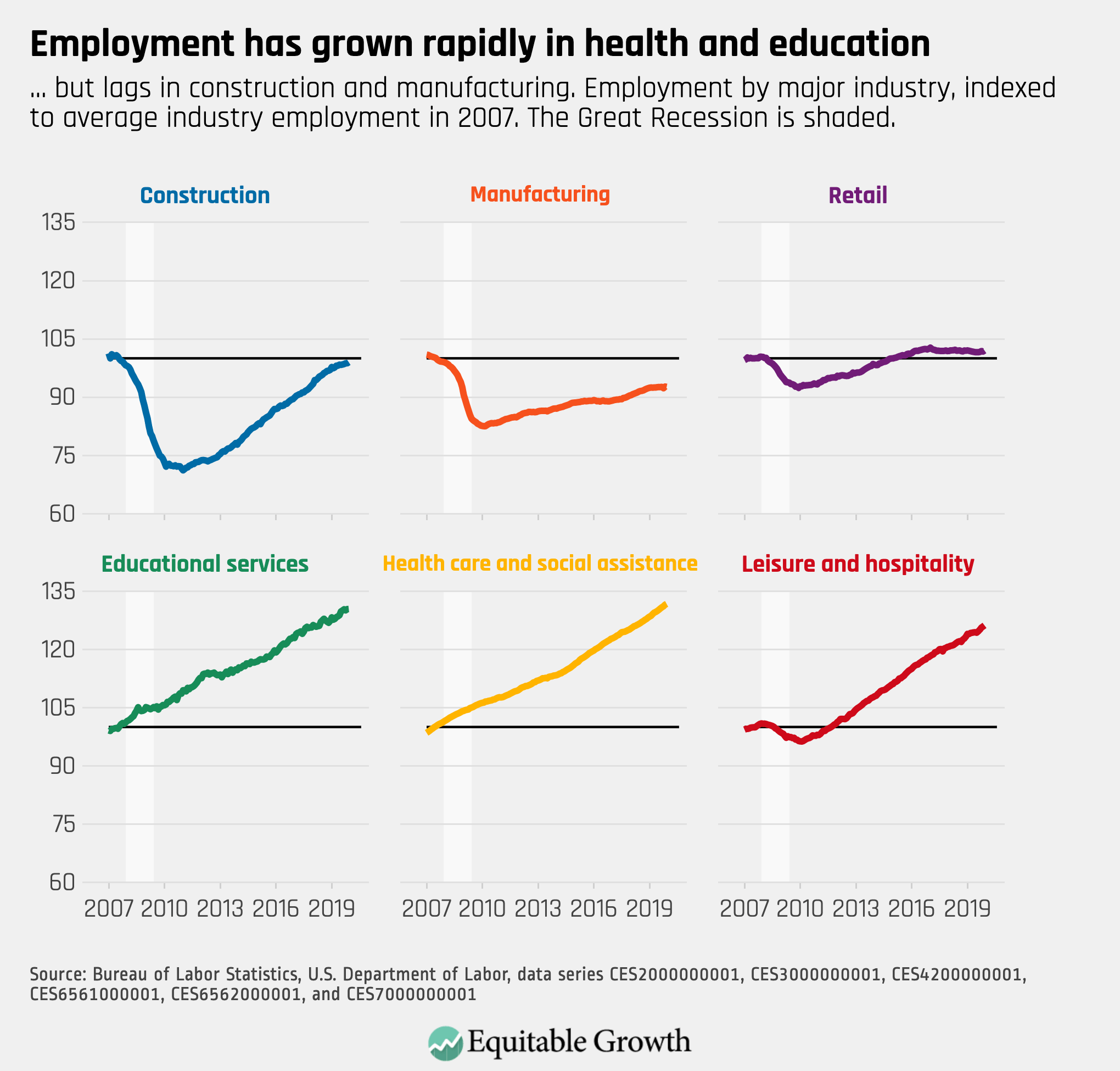 5.
Time spent in unemployment continues to be relatively short.