Equitable Growth's household pulse graphs: September 2–14 edition
On September 23, the U.S. Census Bureau released new data on the effects of the coronavirus pandemic on workers and households. Below are four graphs compiled by Equitable Growth staff highlighting important trends in the data.
For the period of September 2–14, more than 50 percent of respondents in households making less than $50,000 reported having experienced loss of employment income since March 13.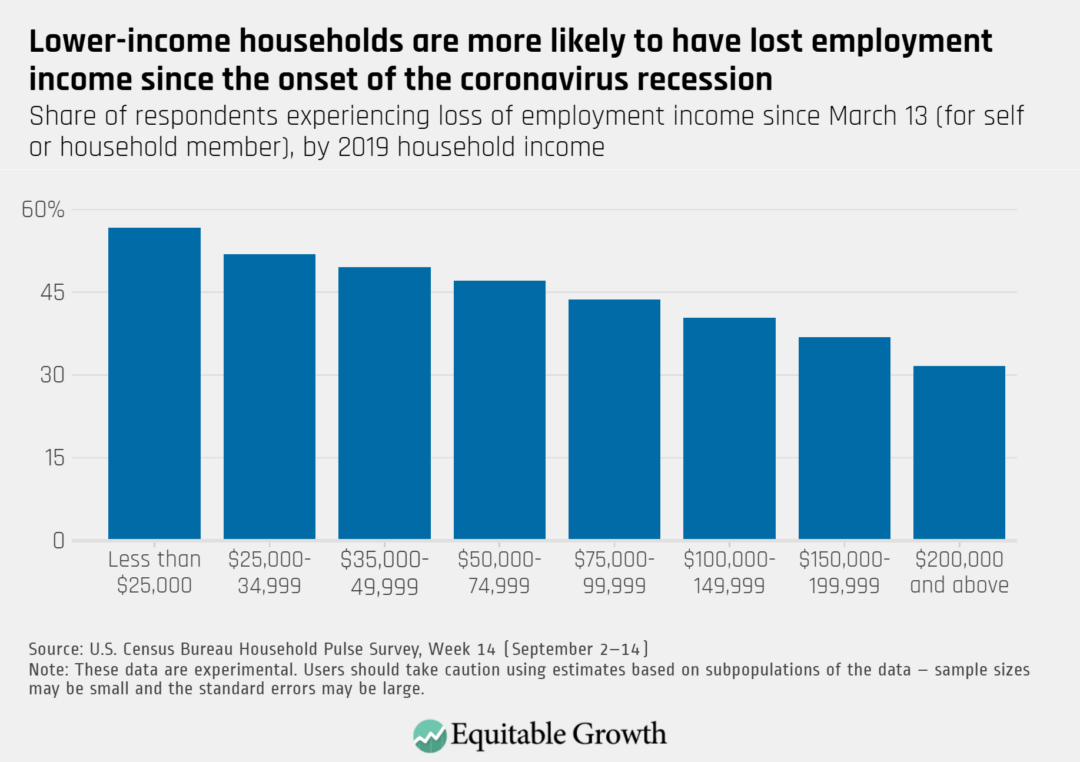 The number of workers filing for Unemployment Insurance benefits remains staggeringly high. Out of the major racial or ethnic groups, Black applicants are the least likely to have received benefits.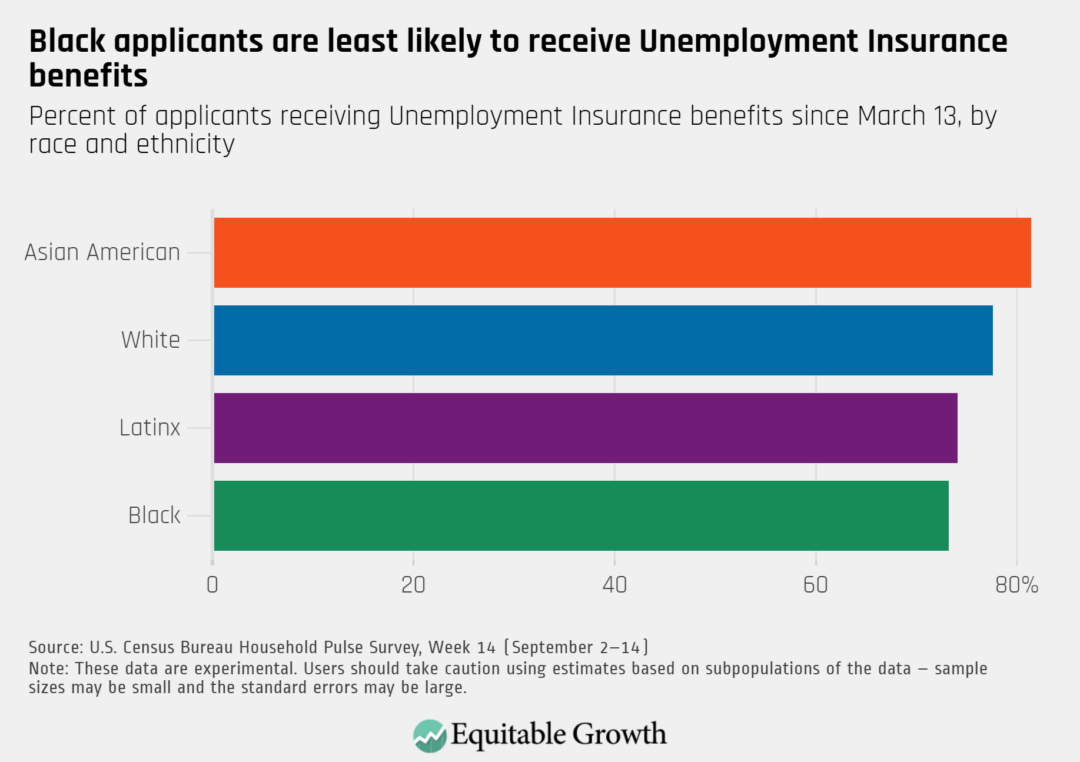 Nearly a quarter of Latinx, Black, and Asian respondents are behind on rent payments. Additionally, Black respondents are struggling to keep up with mortgage payments.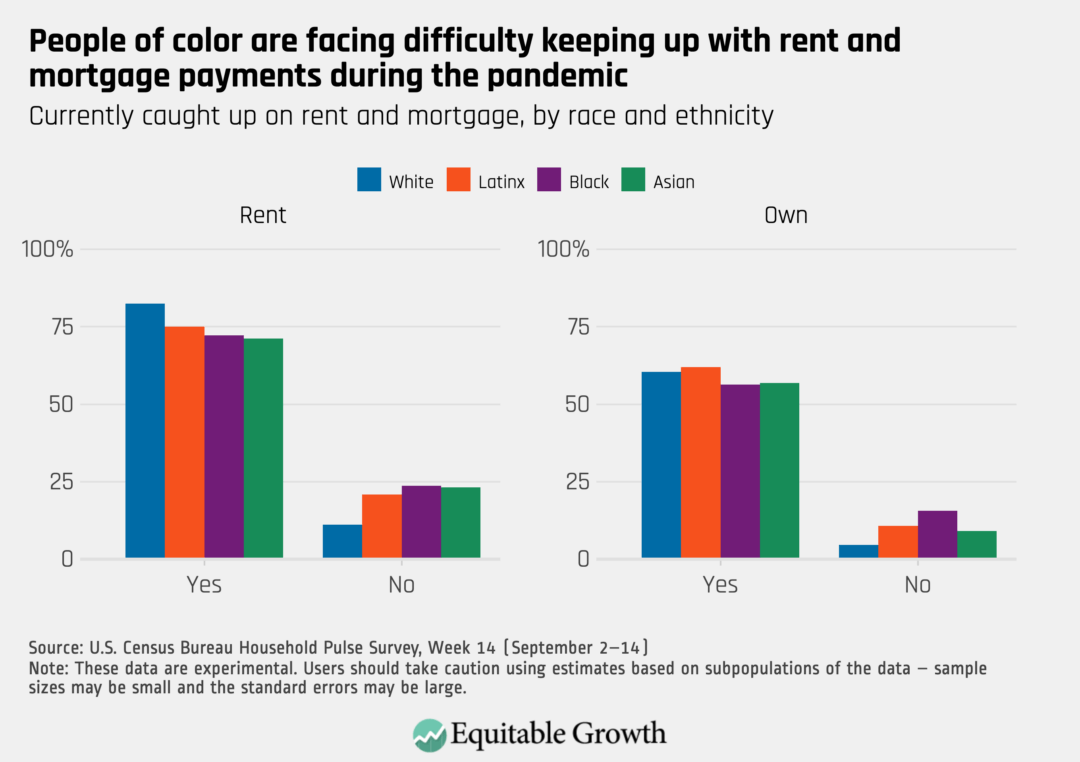 This recession also is hitting those with lower levels of education the hardest. More than half of those without a high school degree report having a somewhat or very difficult time paying for usual household expenses.