Equitable Growth's Household Pulse graphs: October 14 – 26
On November 3, the U.S. Census Bureau released new data on the effects of the coronavirus pandemic on workers and households. Below are four graphs compiled by Equitable Growth staff highlighting important trends in the data.
Low-income families are more likely to report not being employed compared to middle- and high-income families, exacerbating financial precarity for these U.S. households amid the Coronavirus Recession.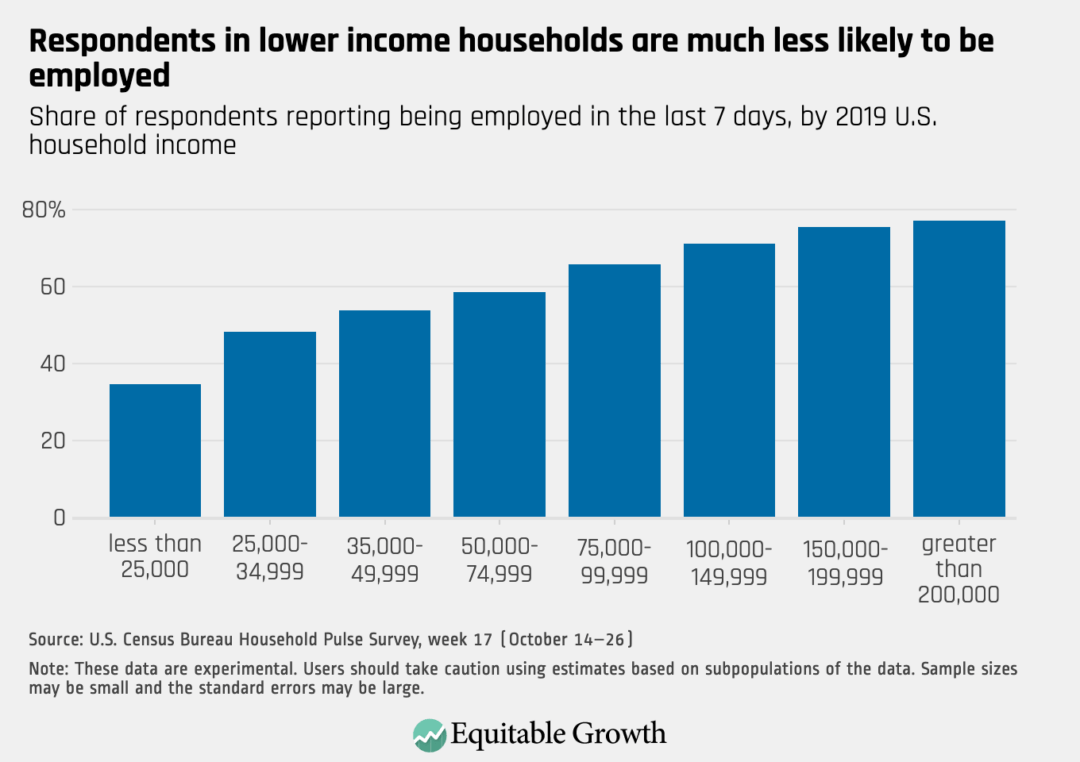 As coronavirus cases surge across the country, workers with lower levels of education are reporting higher rates of not working due to symptoms of the disease compared to those with a bachelor's or graduate degree.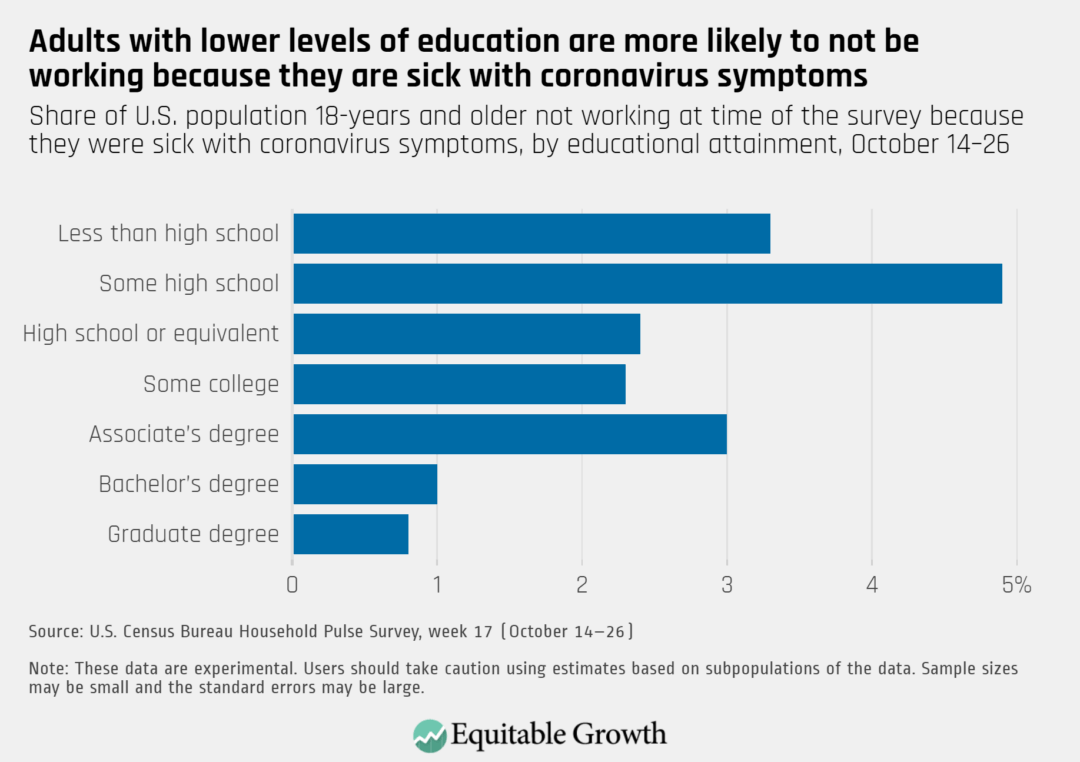 Latinx, Black, and Asian American households continue to report having already lost income during the current recession and expect to continue to lose income at higher rates compared to White households.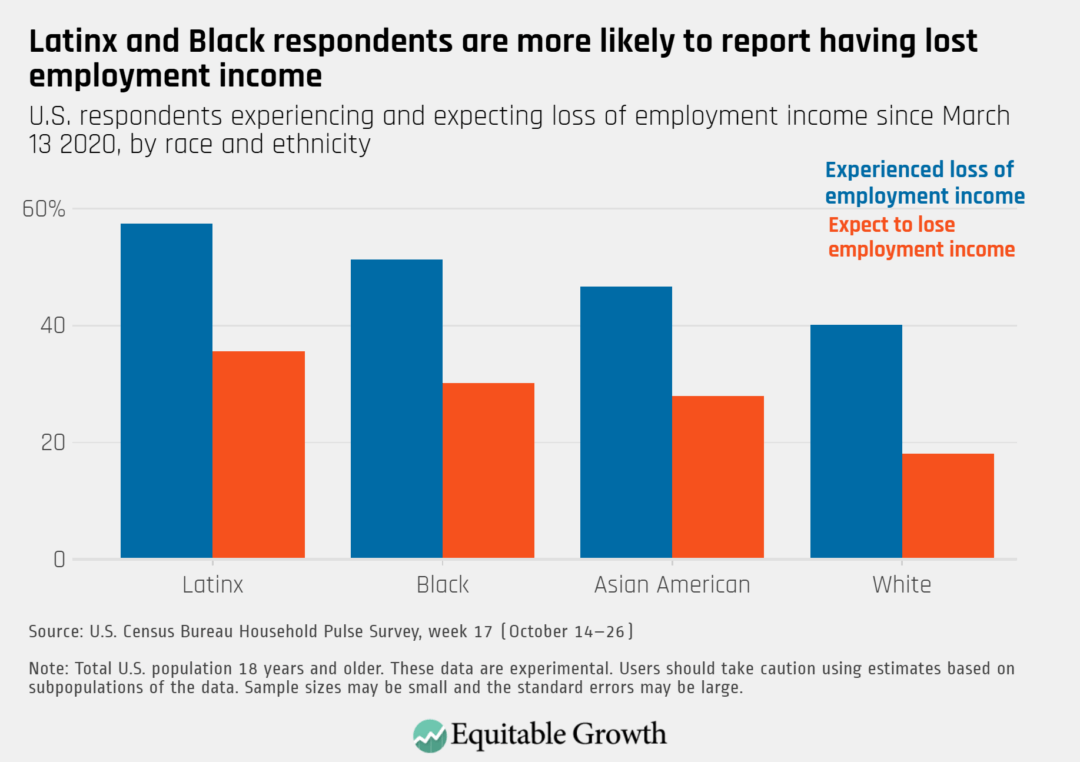 Nearly one-quarter of Black renters and one-fifth of Latinx and Asian American renters report they are not currently caught up on rent, and people of color who own their homes are more likely to report not being current on their mortgage payments compared to White homeowners.