Why we need better re-employment policies for formerly incarcerated African American men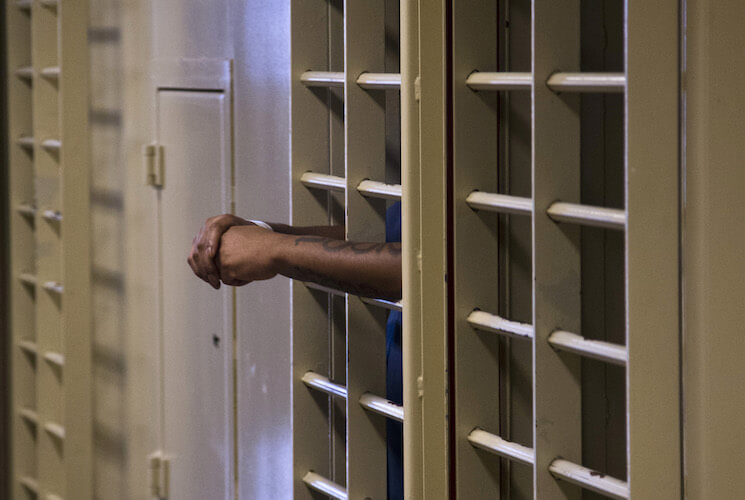 African American men in 2015 made up 33 percent of the 1.56 million Americans held in state or federal prisons—while comprising only 6 percent of the total U.S. population. This disproportionate rate in the incarceration of black men not only reflects flaws in our criminal justice system but also contributes to an unequal labor market.
When these men are released from prison, what will their employment prospects look like? As noted by multiple researchers, a criminal record reduces one's job opportunities, increasing the likelihood of recidivism as well as the national unemployment rate. And for black men in particular, a criminal record is especially harmful.
In "The Mark of a Criminal Record," Harvard University sociologist Devah Pager notes that black applicants with no criminal record receive a callback or job offer at the same rate as white applicants with a felony conviction. Yet black applicants without a criminal record were three times as likely to get a callback as those with a record. These kinds of dynamics are just one factor that contributes to the large unemployment gap between black and white workers, which in January 2015 left 10.7 percent of the black labor force unemployed, compared to only 5.3 percent for whites.
In a working paper for the National Bureau of Economic Research, Steven Raphael of the University of California, Berkeley evaluates several programs aimed at improving employment for ex-offenders or reducing recidivism. He finds that there is mixed evidence that income-support programs reduce criminal behavior and recidivism. In contrast, there is more evidence that transitional employment programs reduce recidivism, especially when targeted at individuals who have just been released.
Initiatives such as "Ban the Box" have also moved the United States toward fairer hiring policies. Employers who "ban the box" on their job applications remove the question about applicants' prior convictions. There is a push to bring this initiative to higher education as well, where "the box" still proves to be a hurdle for formerly incarcerated individuals seeking college admission. Education should be part of the solution to reduce recidivism and improve employment, not a barrier.
Given their over-representation in the prison system, black men may see disproportionately positive effects from policies that successfully improve opportunities for ex-offenders. Just as important as stemming the flow of individuals into the prison system are efforts to empower those who are released from it.