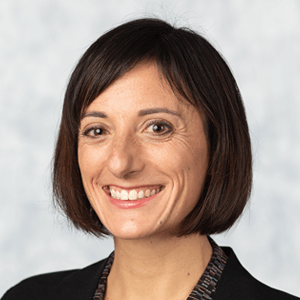 Elisabeth Jacobs
Former Senior Director, Family Economic Security
Washington Center for Equitable Growth
Elisabeth Jacobs is the former Senior Director for Family Economic Security at the Washington Center for Equitable Growth. She oversaw a broad array of work exploring the role of family economic wellbeing in creating stable, strong, broadly-shared economic growth. Prior to that role, Elisabeth was responsible for building Equitable Growth's academic research programs from the ground up, including the organization's competitive grantmaking, off-cycle grants, commissions, Junior Fellows program, and institutional partnerships.
Her own research agenda focuses on economic inequality and mobility, family economic security, poverty, employment, social policy, social insurance, and the politics of inequality. Her writing and commentary have been featured on National Public Radio, and in the Economist, the New York Times, the New Republic, the Atlantic, and other major media outlets.
Prior to joining Equitable Growth, she was a Fellow in Governance Studies at the Brookings Institution and a co-founder of Brookings' popular Social Mobility Memos blog. Earlier in her career, she served as Senior Policy Advisor to the Joint Economic Committee of the United States Congress, and as an advisor to the U.S. Senate Committee on Health, Education, Labor and Pensions. She holds a doctorate and a master's from Harvard University, where she was a Fellow in the Multidisciplinary Program in Inequality and Social Policy at the Kennedy School of Government, and a bachelor's from Yale University, where she served on the Board of Directors of Dwight Hall, the Center for Public Service and Social Justice.
Authored By Elisabeth Jacobs