JOLTS Day Graphs: February 2023 Edition
Every month the U.S. Bureau of Labor Statistics releases data on hiring, firing, and other labor market flows from the Job Openings and Labor Turnover Survey, better known as JOLTS. Today, the BLS released the latest data for February 2023. This report doesn't get as much attention as the monthly Employment Situation Report, but it contains useful information about the state of the U.S. labor market. Below are a few key graphs using data from the report.
The quits rate rose slightly in February to 2.6 percent as 4.0 million workers quit their jobs, an increase of 146,000 since January.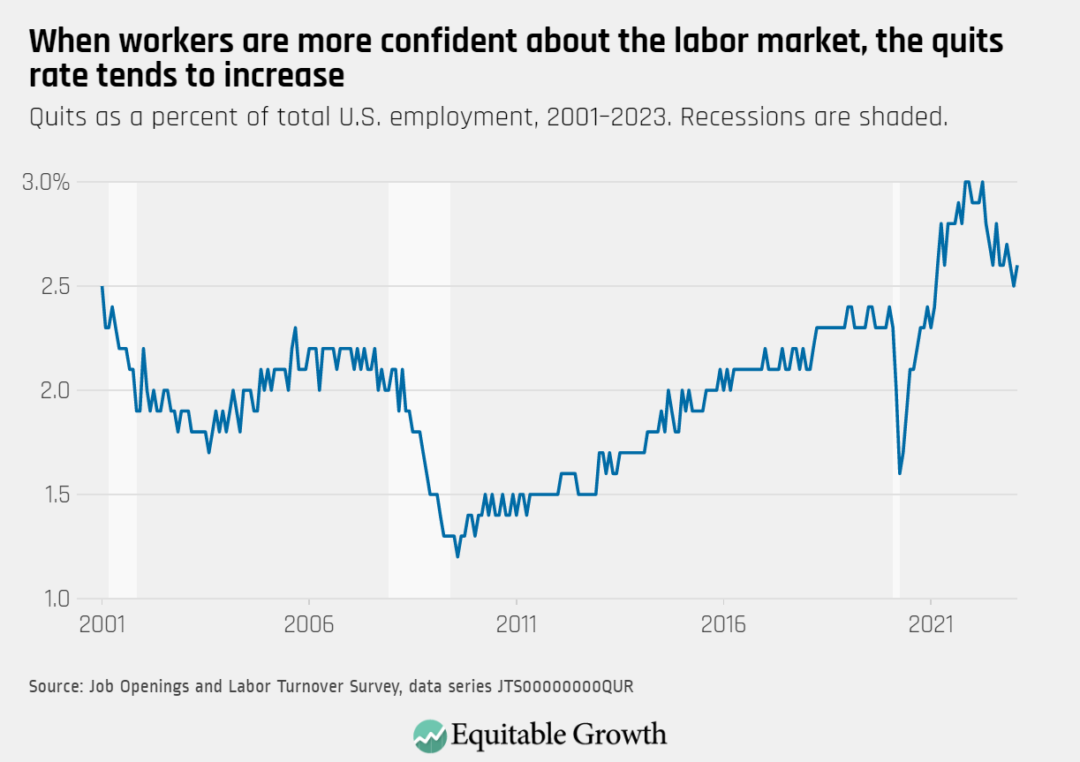 As job openings declined to 9.9 million and hires remained near 6.2 million, the vacancy yield increased to 0.62 in February from 0.60 in January.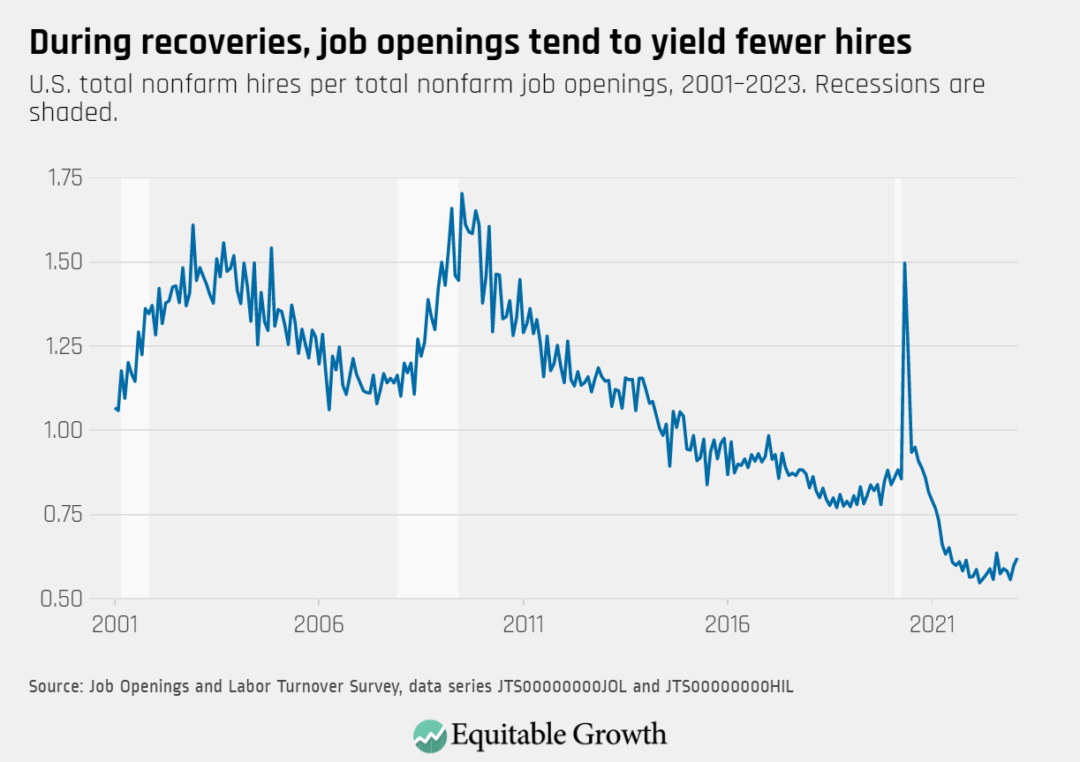 The ratio of unemployed workers to job openings rose to almost 0.60 in February from just under 0.54 in January.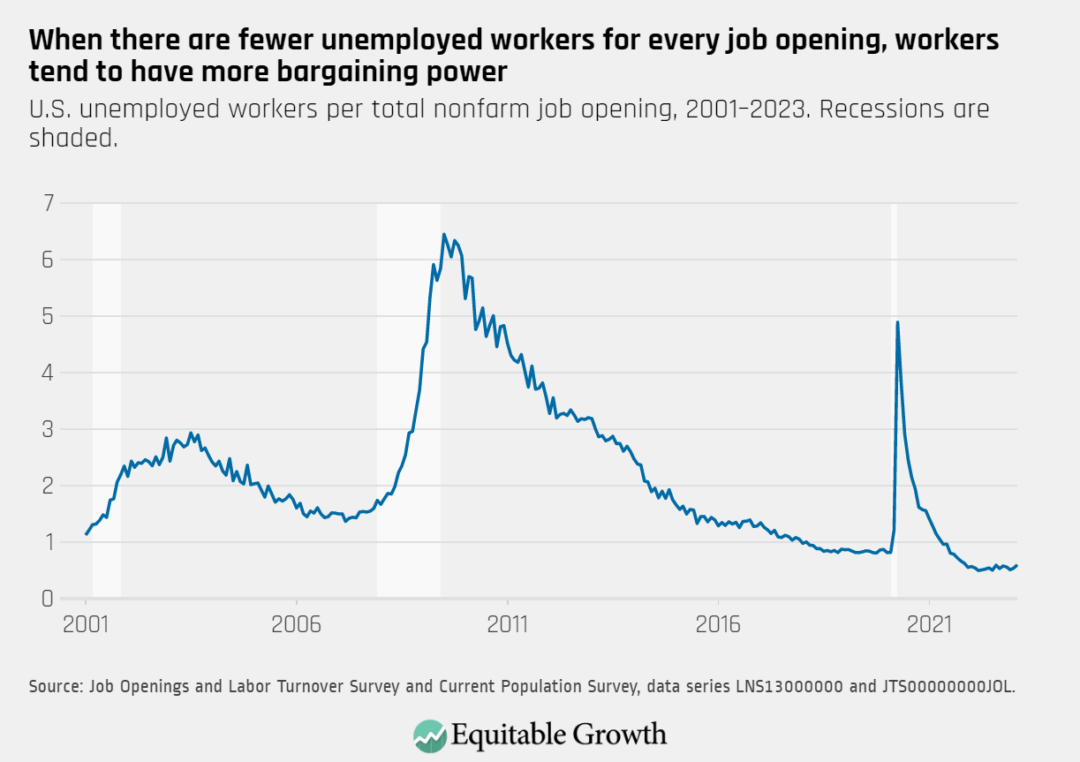 The Beveridge Curve moved downward and to the right in February, as the unemployment rate ticked up to 3.6 percent and the rate of job openings fell to 6.0 percent.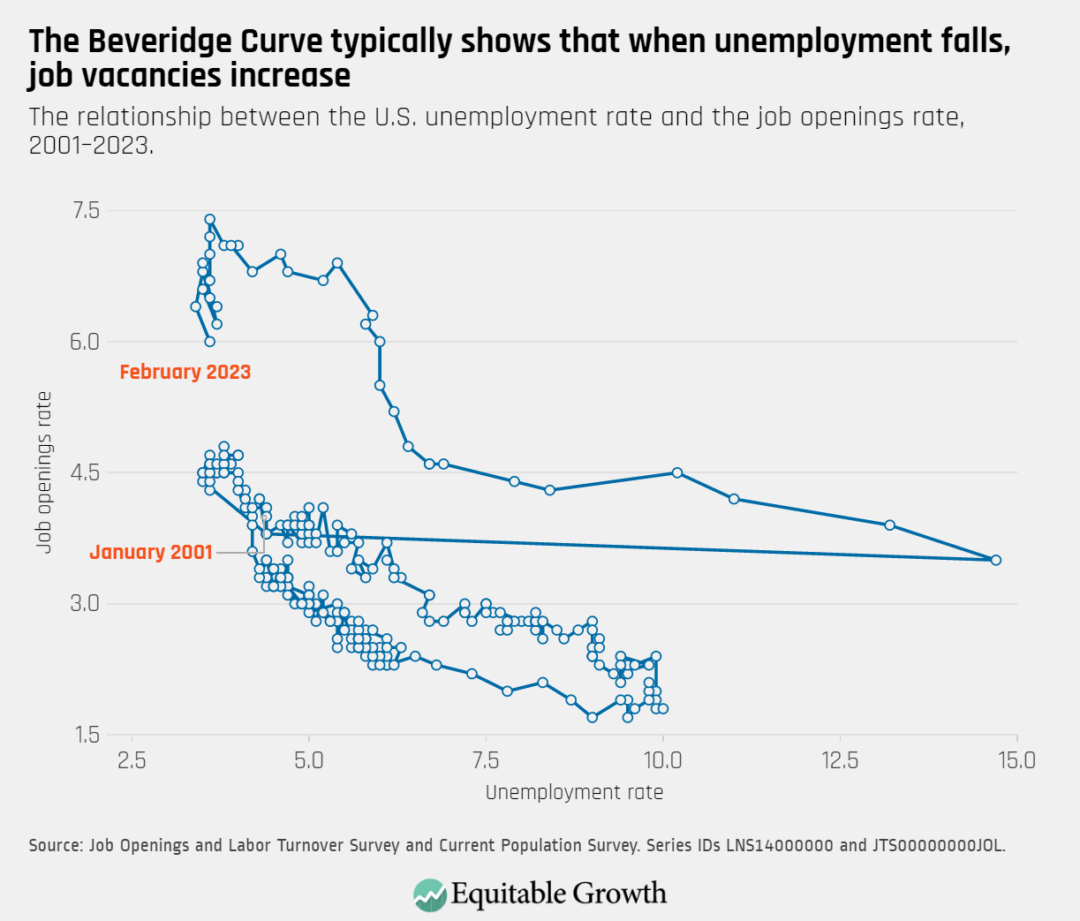 The overall number of reported job openings decreased by 632,000 in February. Openings fell in industries such as education & health services, leisure & hospitality, and manufacturing, but rose in construction.