JOLTS Day Graphs: April 2022 Edition
Every month the U.S. Bureau of Labor Statistics releases data on hiring, firing, and other labor market flows from the Job Openings and Labor Turnover Survey, better known as JOLTS. Today, the BLS released the latest data for April 2022. This report doesn't get as much attention as the monthly Employment Situation Report, but it contains useful information about the state of the U.S. labor market. Below are a few key graphs using data from the report.
The quits rate remained steady at 2.9 percent as 4.4 million workers quit their jobs in April.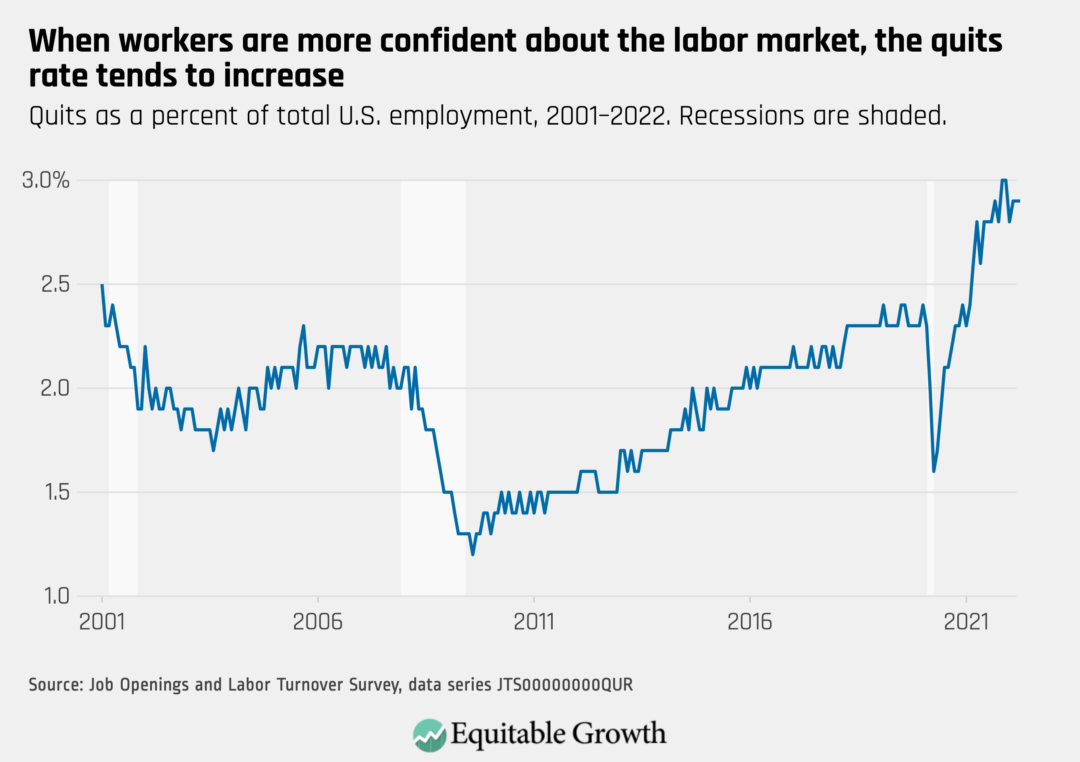 As job openings declined to 11.4 million and hires remained at 6.6 million, the vacancy yield increased to 0.58 in April from a series low of 0.56 in March.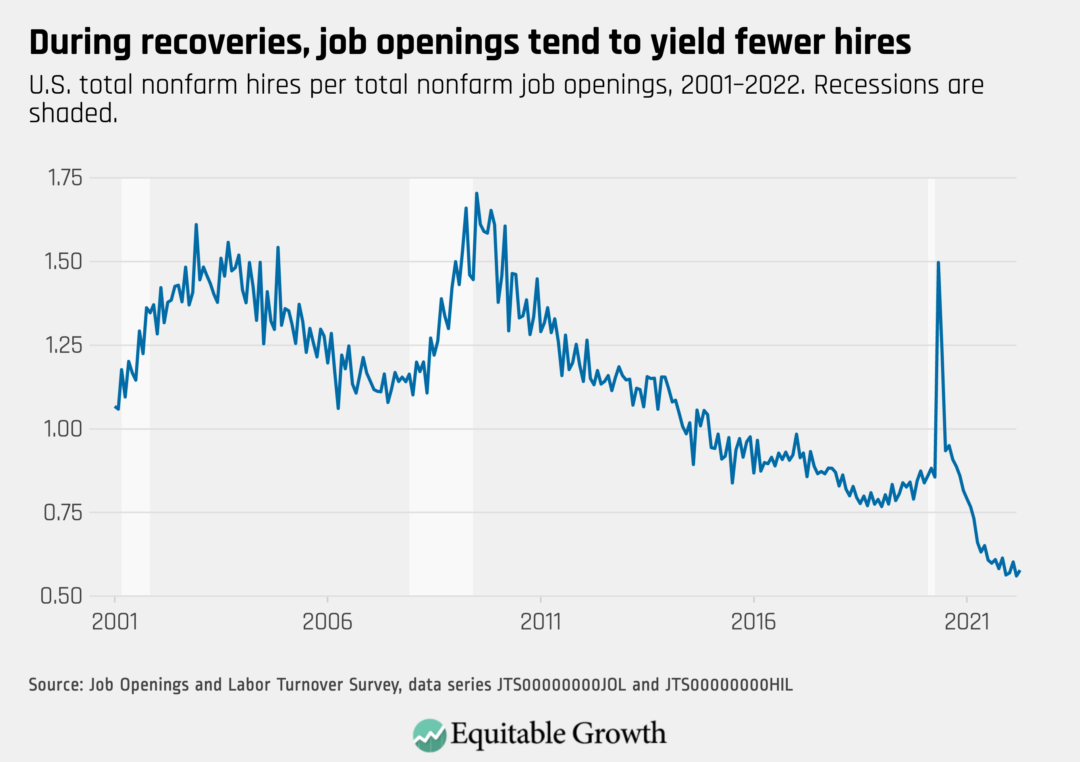 There were 0.52 unemployed workers for every job opening in April, rising from 0.50 the previous month.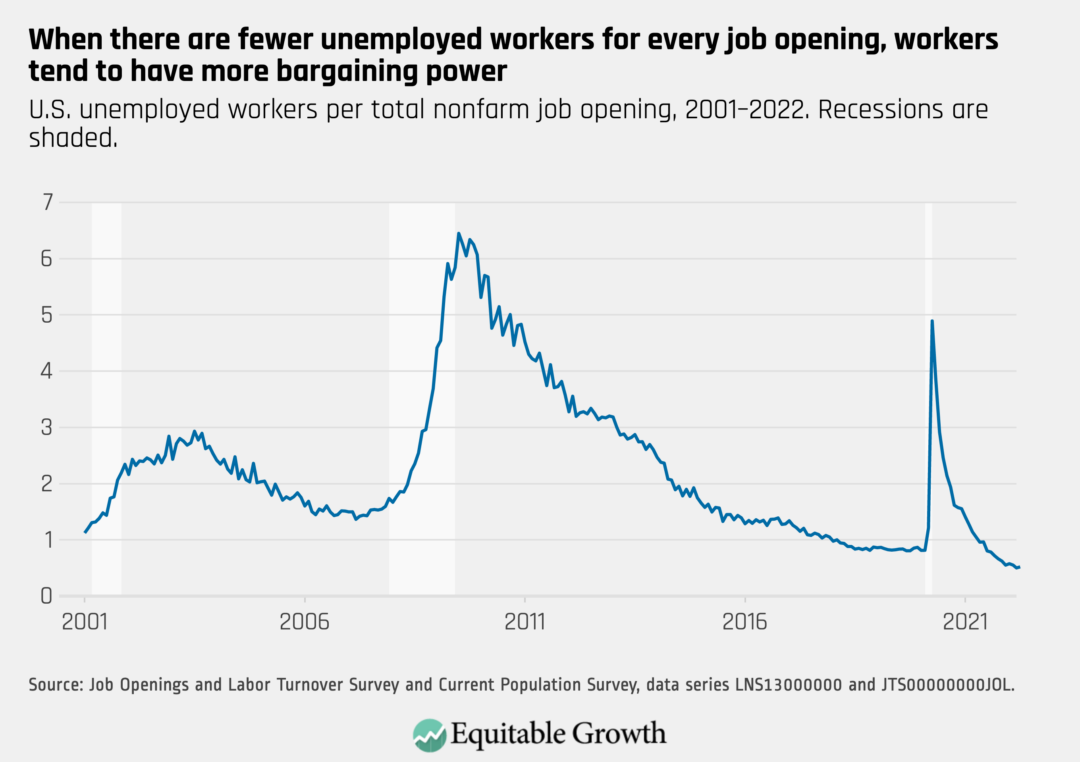 The total number of quits remained steady in April, rising in some industries, such as financial activities, and beginning to fall in others, such as manufacturing and construction.