Equitable Growth's Jobs Day Graphs: December 2016 Report Edition
Earlier this morning, The U.S. Bureau of Labor Statistics released new data on the U.S. labor market during the month of December. Below are five graphs compiled by Equitable Growth staff highlighting important trends in the data.

1.
The share of prime-age workers with a job is at a high for this recovery, but it is still below its peak for the last 2 recoveries.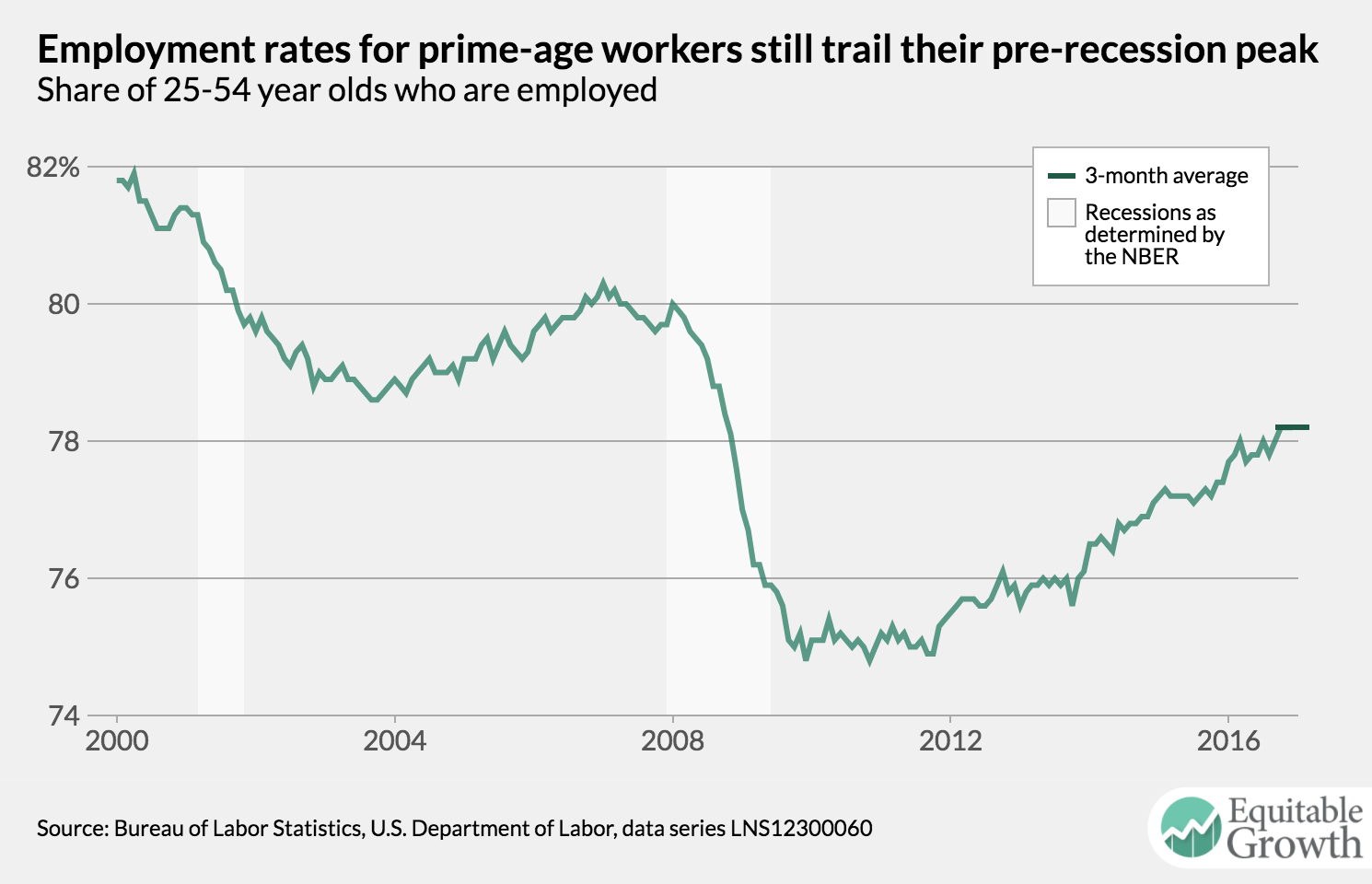 a
2.
Private sector employment has been growing consistently, but public sector employment barely back at pre-recession levels.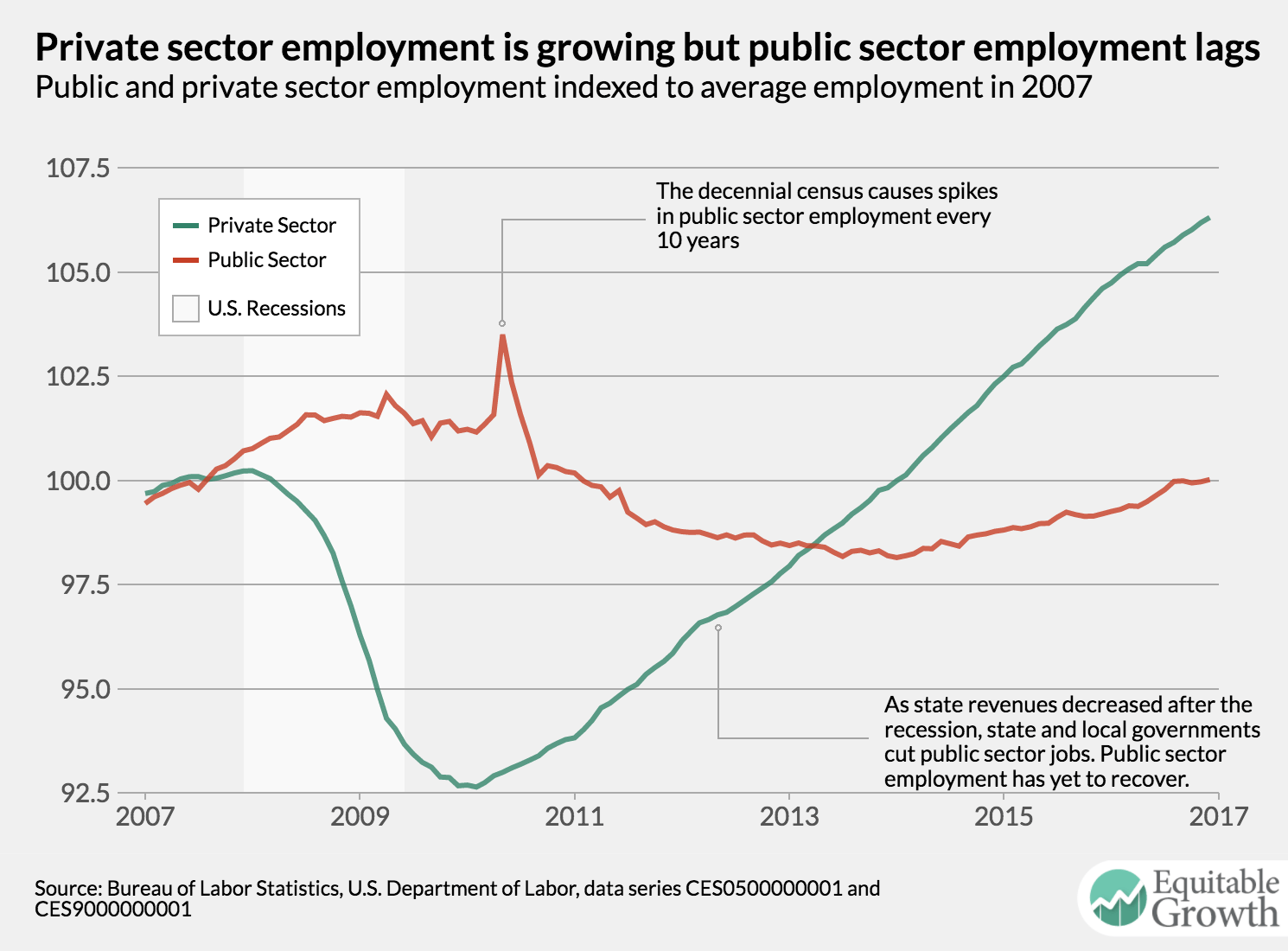 a
3.
Wage growth for all workers is accelerating, but growth for non-management workers isn't picking up as much.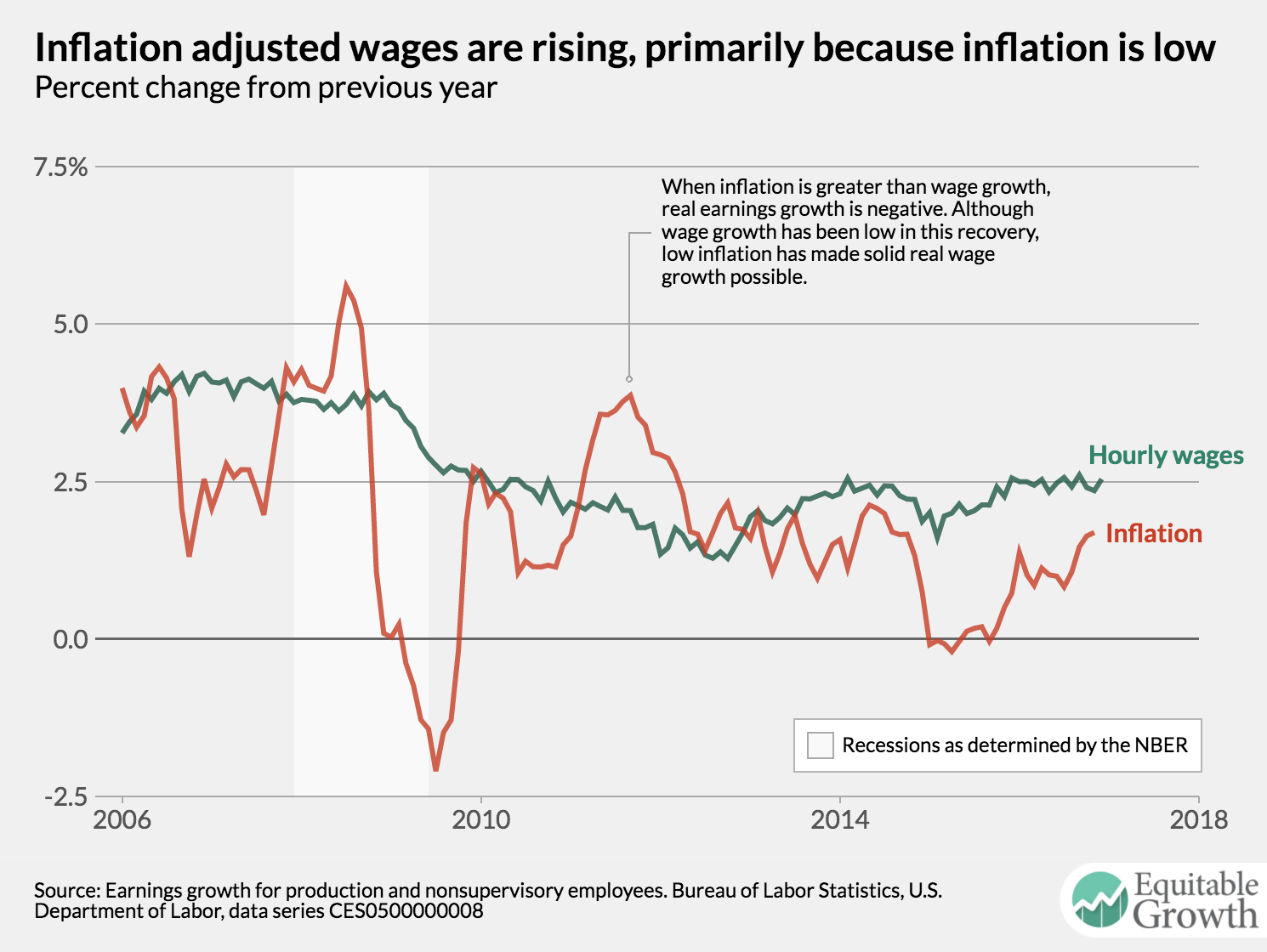 a
4.
Employment growth across industries has been quite varied.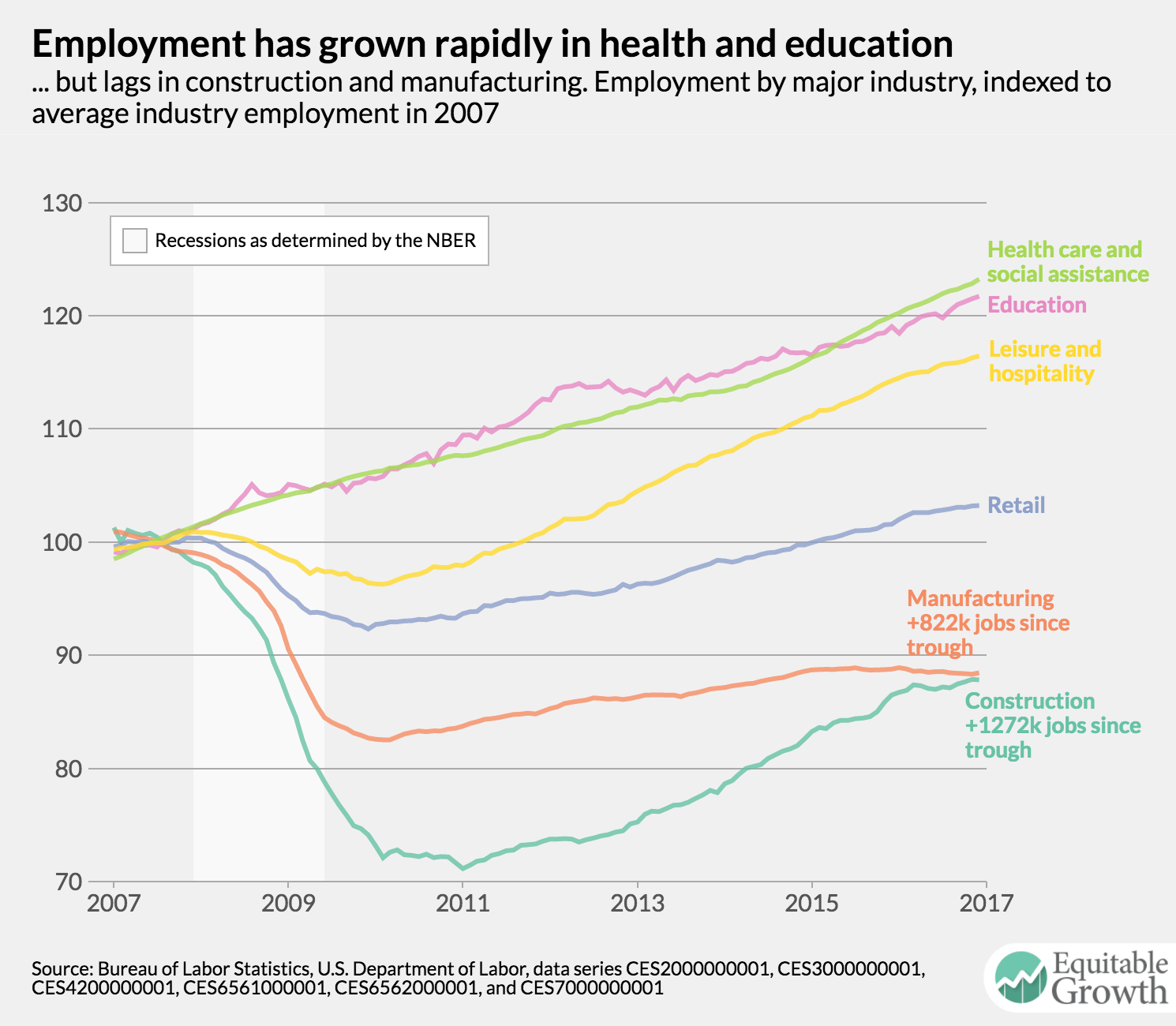 a
5.
The change in and the level of the unemployment rate is quite different by education level.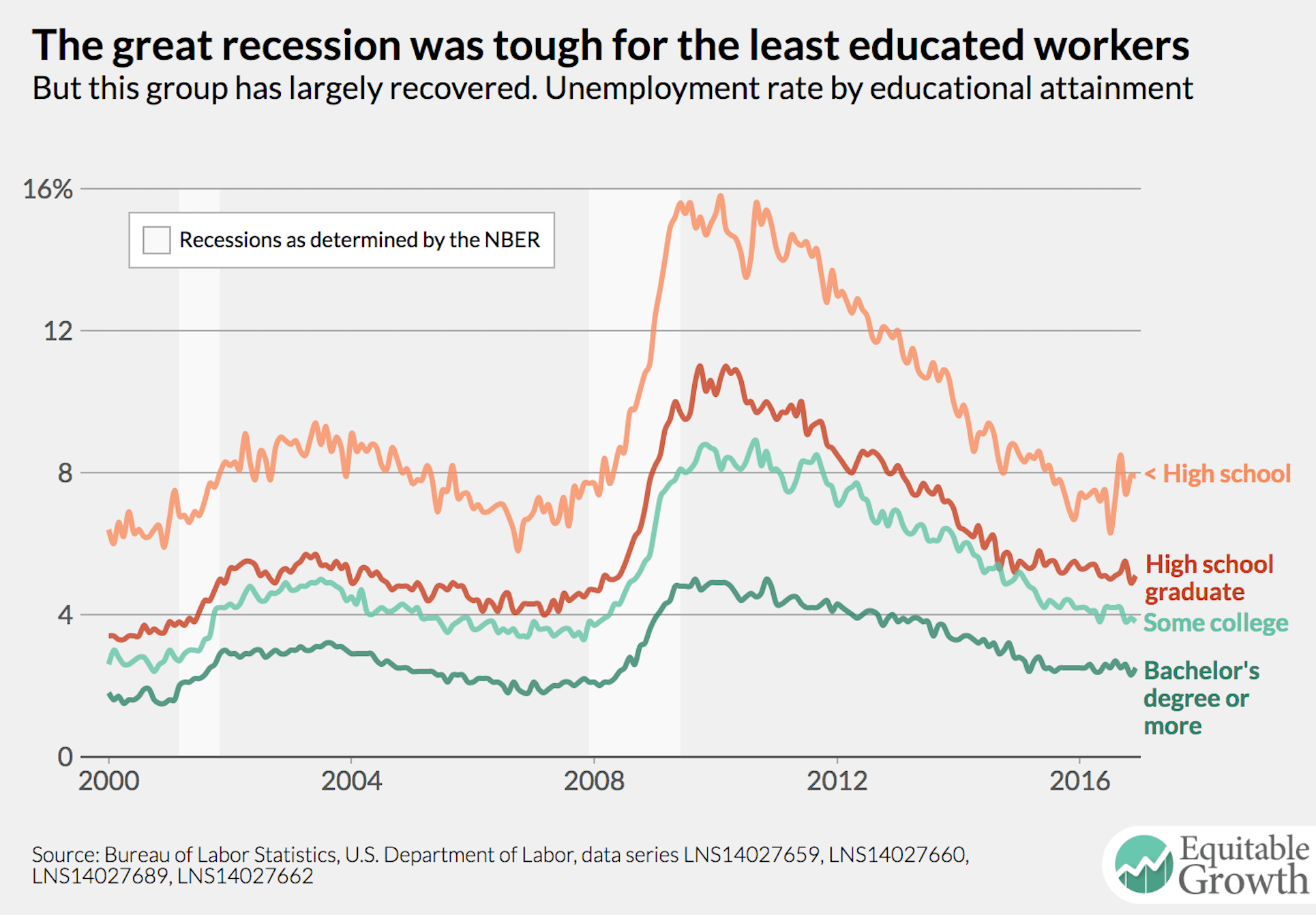 a