Equitable Growth's Jobs Day Graphs: September 2017 Report Edition
Earlier this morning, the U.S. Bureau of Labor Statistics released new data on the U.S. labor market during the month of September. Below are five graphs compiled by Equitable Growth staff highlighting important trends in the data.

1.
The prime employment rate hit a new high for this expansion, rising to 78.9 percent in September.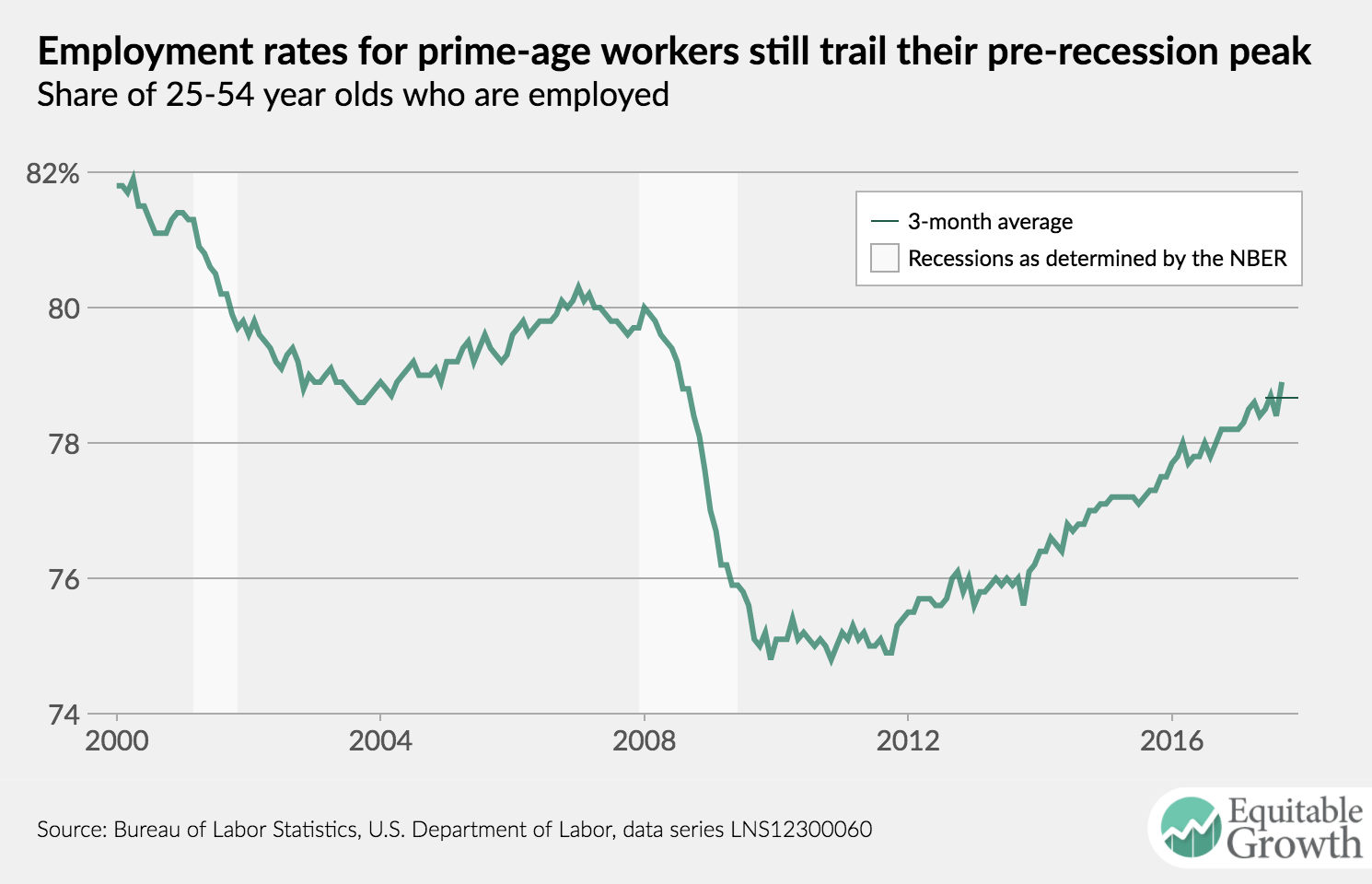 a
2.
The black unemployment rate is still far higher than the unemployment rates for whites, but it hit its all time low in September: 7 percent.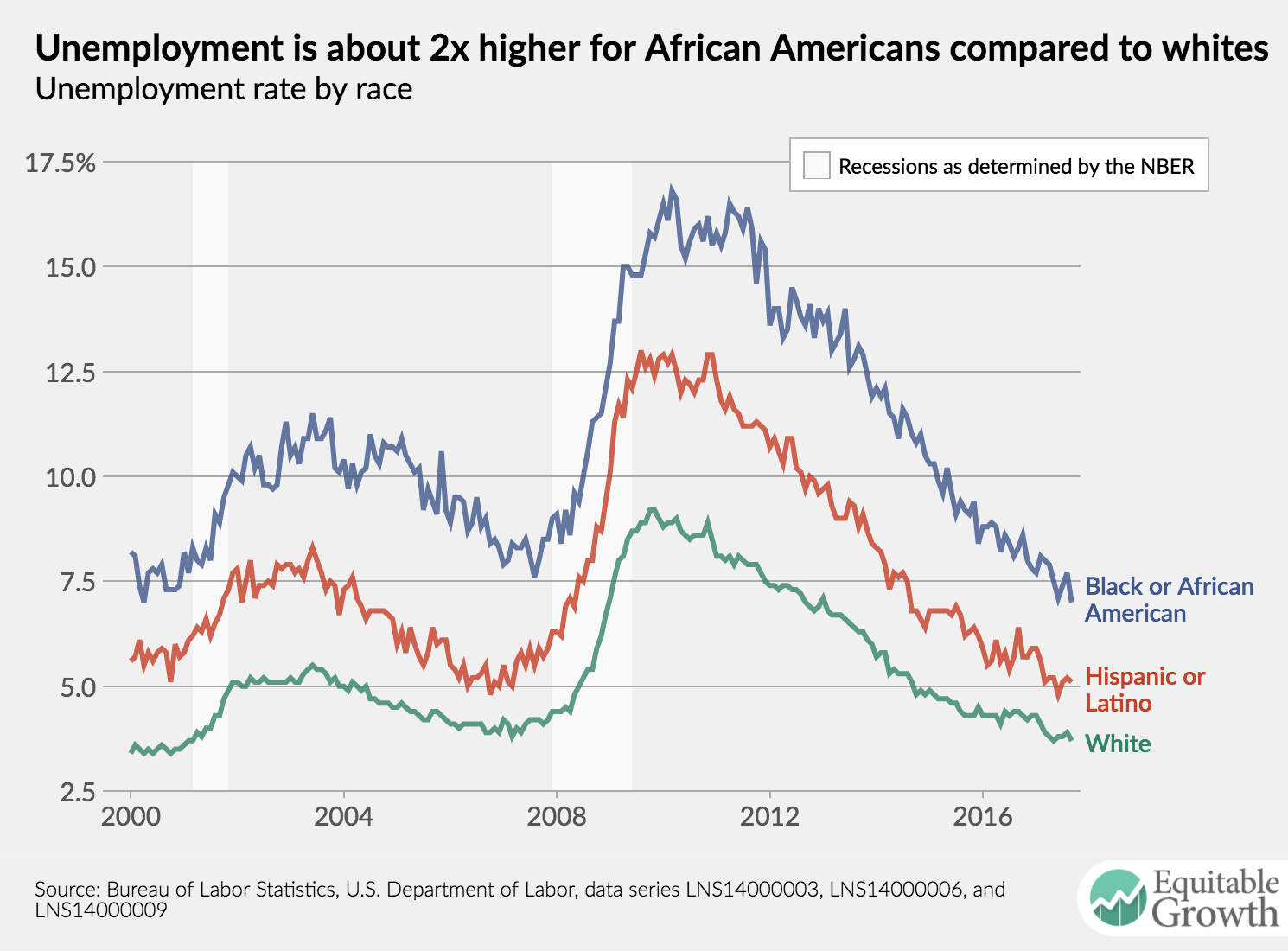 a
3.
Wage growth picked up in September, but it's not clear how much of the increase was due to low-wage workers losing work during hurricanes.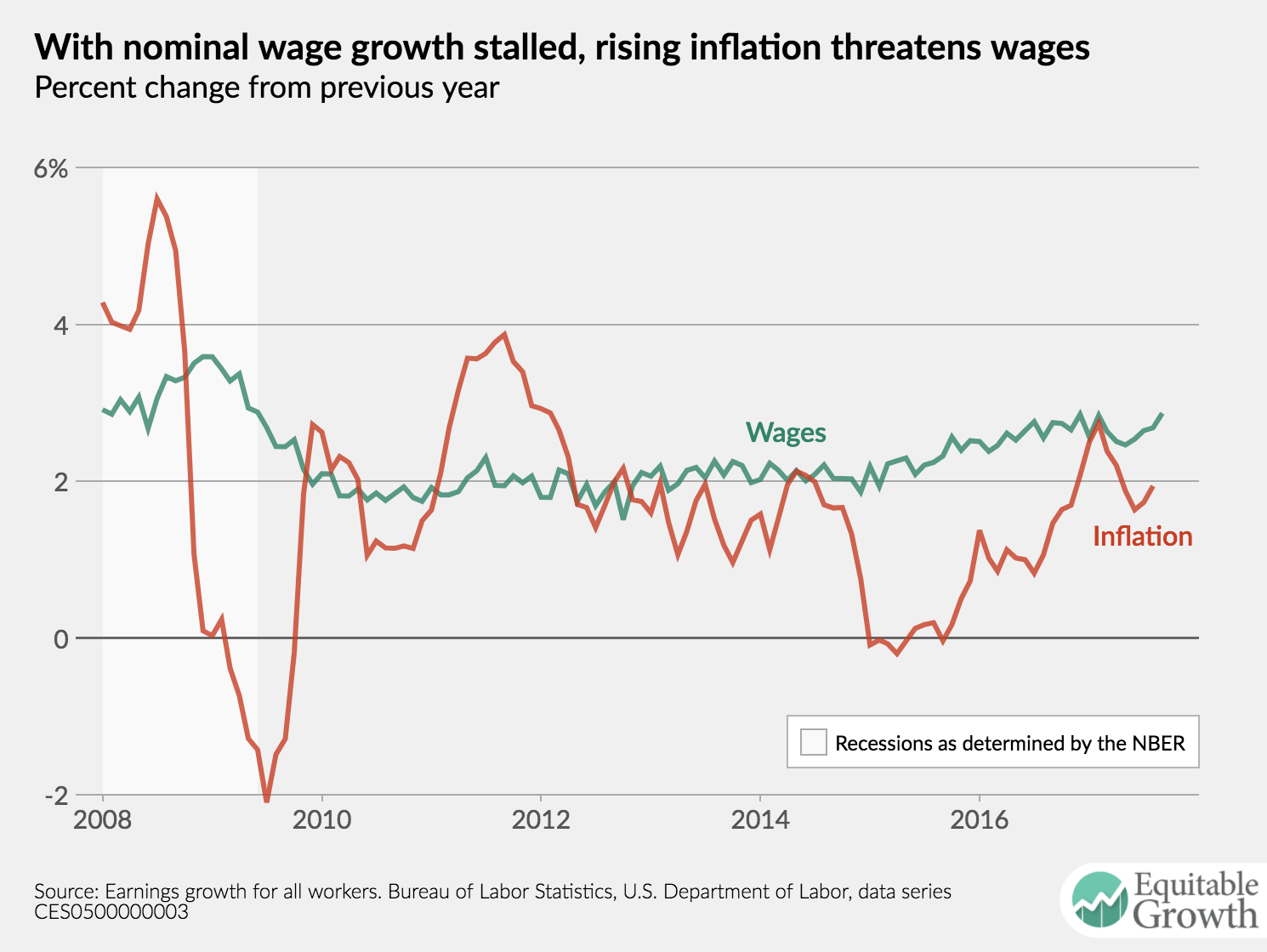 a
4.
Leisure and hospitality — industries that have been growing strongly during the recovery — lost 111,000 jobs in September. This drop is likely hurricane related.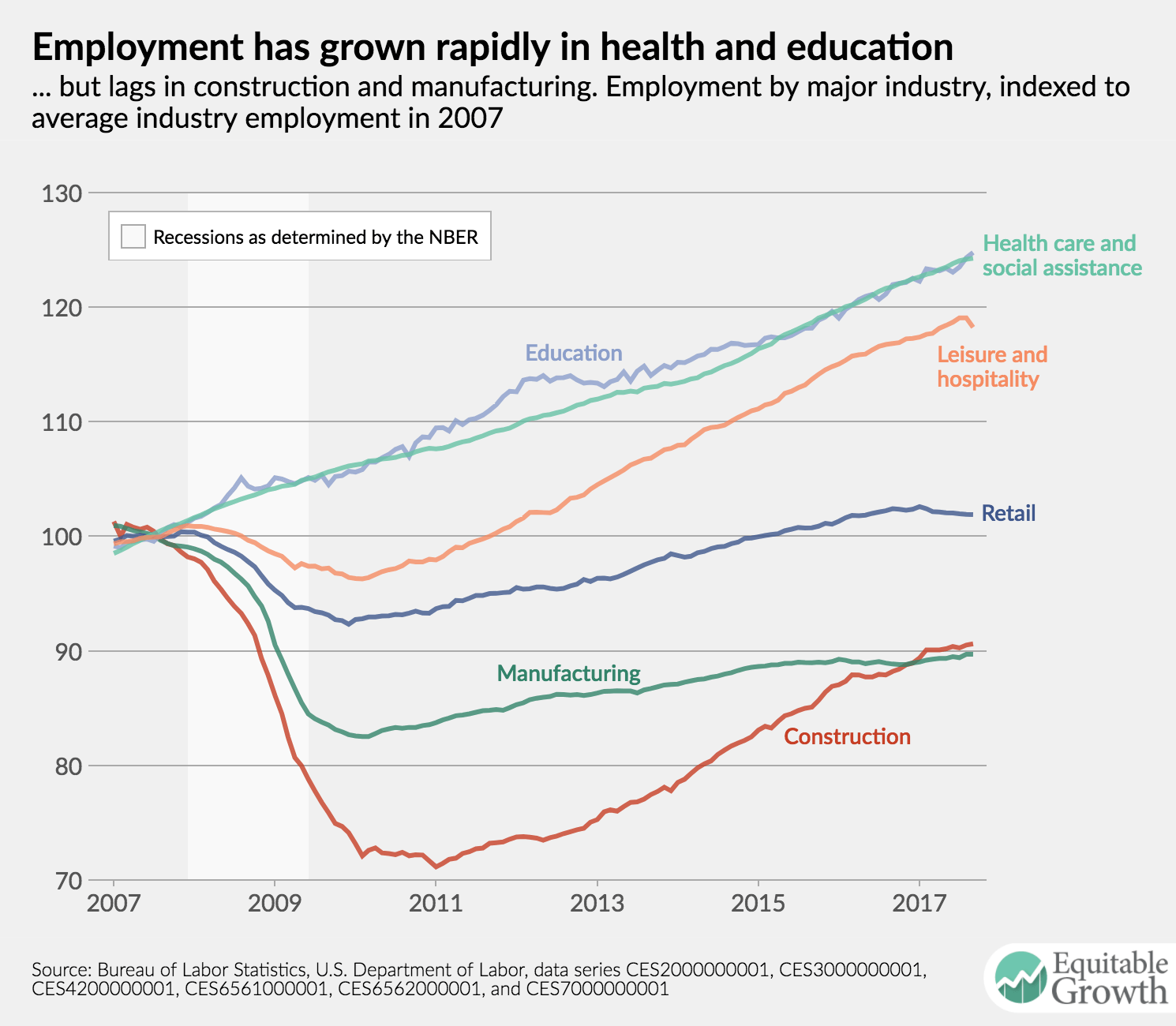 a
5.
While the labor force participation rate picked up in September, the vast majority of workers flowing into employment were previously out of the labor force.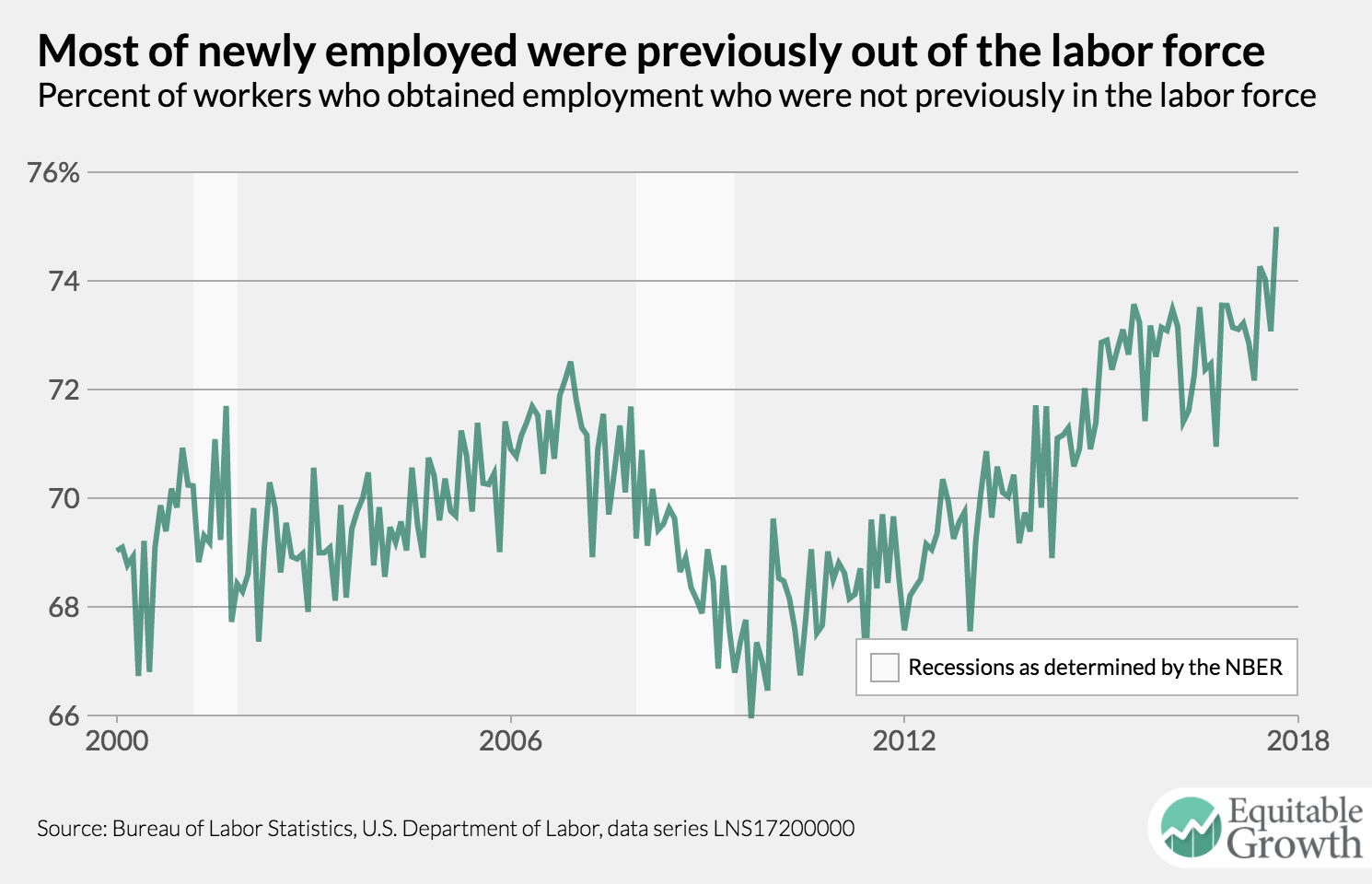 a